Had a Nightmare Last Night - Ned, Dan, Me!? and Zuckerberg!???
A Weird Sleep ..
In my dream I was sitting in a booth at a club with @ned .. I was messing with him about needing a Swiss Army phone for all his ladies. I thought it was hilarious, opening and closing the phantom collection of phones like a deck of cards; Ned however was unimpressed, smiling and nodding at me slowly, periodically looking to see who else was around.
@dantheman suddenly appeared .. sliding into my point of view sideways and sitting down beside Ned, smiling the entire time and looking at me with big eyes. I immediately started trying to straighten myself up .. slurring nervously I asked Dan "... you want a shot Dan!!?? We got shots here .. Patron!" Dan swiveled his head toward Ned, and Ned just casually looked up and shook his head, "... no no, you don't want that.". I was relieved because I was broke and racking up the credit card with drinks no one was actually drinking.
Dan leaned forward and asked me, ".. so, what do you think!?" My mouth fell open and a very long "Ahhhhhhhhhhhhh.. ahhhhhhhhummmmmm...." came out. At this point Ned and Dan both started looking around the club to see what else was happening.

Eerily, the top of someone's head slowly rose up behind and between Ned and Dan, eyes looking over the back of the booth .. smiling eyes, underneath a short tangle of curly red hair and super pale forehead. A muffled leprechaun sounding voice was suddenly heard,
"What's up fellas!? teeeheee"
I wavied up to my feet pointing and shouting.. "Killjoy motherfu.." cocking back my shot glass threatening to throw.
Dan responded very calmly in a detached monotone, "Hello Mark, how are you?"
The eyes spoke again, "I'm great! I just popped by to tell you both that I am going to "f" you. Get a load of this playahs!" A postcard sized graphic was lobbed over the back of the booth, landing on the seat between Dan and Ned.
Dan says calmly, "No, thank you."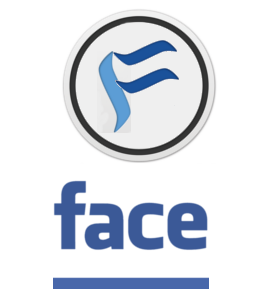 "FACEPower in your face .. I will jack the whole thing, just like I did with the thing in the first place!" The voice stopped and the eyes blinked a couple of times .. "Damn, that rhymes! Zuck Out!"
The eyes sank below the top of the booth and ... I woke up!
SCARY!!