A MAJOR DECISION😟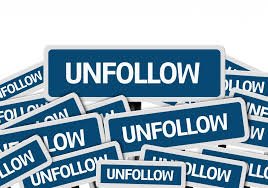 Okay so i wrote a post about how i've not been active on steemit and about how i'm now back.
But i've decided to do something, i really want to make an impact and also gain from steemit so i'm going to be giving attention to my feeds now(by that i mean the people i'm following in steemit)
I found out that i just follow people anyhow and most of the people i follow are no longer active on steemit anymore due to reasons known to them so i'm going to be going through the list of people i've followed and unfollow the *inactive ones.
By inactive i mean the ones that no longer posts on steemit anymore, i mean what's the use of following them when they are no longer active right?😐
I'm currently following 443 people on steemit, so let's see how that goes.
See you on my next post.
Till next time i remain your baby girl @kwinesther💙