A day with Lady-Lovel "making the best out of your man" a talk for all ladies.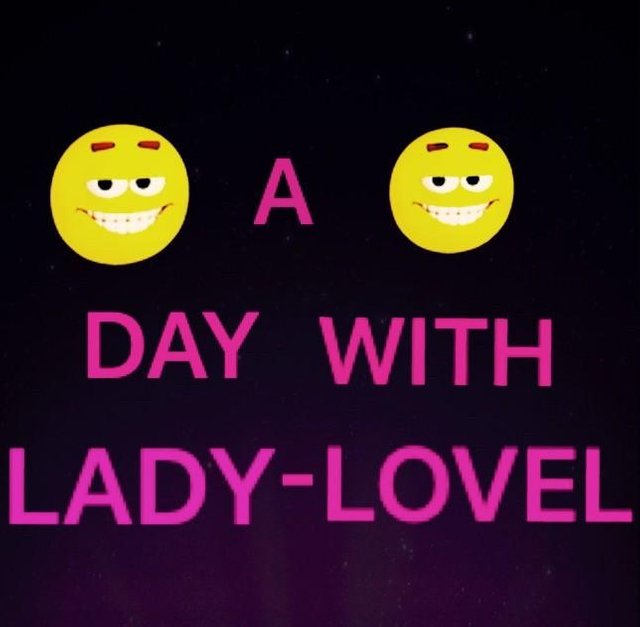 As a young lady I have always wanted a perfect man who has it all, the looks, the money, the fame, the love and everything a girl could ever need and so I searched all around hoping one day I could actually come across a man of such description still the truth is simple but before that, I would love to ask "what is your description of a man?"

What is your description of a man

Personally, a man is like a baby, you have to train him, teach him and nurture him to become what you want. You force responsibilities on a man or else he would turn out worse, you teach him to be responsible with love and care.

How to Make your man great

A man can bend to your will, be what you want him to be, it all depends on you. Forcing responsibilities on a man is like teaching a baby how to run without him knowing how to stand, you will end up breaking the legs, a man will always mess up and it's your duty as his woman to clean up the mess. No man is to big to learn, all a woman need to do is to train him and he will always be ready to learn.
Most times as a woman we have the tendency to chase our man away or break him down with our words and actions. A man should be supported by his woman for you are his pride and his helper also you are his world and fantasy.

Understanding your man

As a woman let's not forget that a mans world is totally different from our world and in other to understand him you should know his pains and as while his happiness this will give us a full understanding in how to train him and make the best out of him.

Tips on making your man faithful

Most women world wide have asked and are still asking his question "what can I do to prevent or stop my man from cheating?"
If you are in such a categories, then I know this tips will actually help you prevent, stop or reduce the rate at which your man cheats.
Communication skills: We all communicates on a different level and of different understanding, sometimes the need to talk dirty to your man is needed it makes him pay more attention to him and that would make desire you more.

Try out new activities in your sexual life: It's very essential that you participate in new sexual activities with your partner as this will give him the freedom that he so long for in his sexual life. Most men are known to be very active in there sexual life and if you as his woman can't satisfy him then you in it big time, so always put an extra effort in making him want more of you.

That's all for today on "A DAY WITH LADY-LOVEL" stay blessed and stay steemliciously cool.