New Steemit update claim reward Tax?
Hi folks! Today i am very surprised to see a new type of tax cutting by steemit ?
Questions in my mind making my mad.
IS it a new hard fork update ?
Is it due to price difference between steem and SBD?
Is this tax for using Steem service ?
Why steem is now charging almost 15 percent tax from our claim reward ?
I am worried about the situation what is happening here Steem now deducting so much tax from our reward. As we know when we saw post payout came we can see full reward is showing that there is no detuction expect curation reward .
I am not against curation reward i love to give curation who upvote me this is not the problem it is a new kind of tax .
In past did you guys noticed when a post payout completed for example Steem price is 1.50$ your post value is 10$ so after 2$ curation reward what reward you should get ?
it must be 4 SBD and 4$/1.50 = 2.66 steem power. But today i am going to show something very suspicious reward cutting by steem so i like to tag some witness to help me and answer about the situation.
Hello @neoxian @blocktrades @smooth.witness @pharesim @teamsteem
Please guys now look at the screenshot i am going to share and help me to understand new reward system ?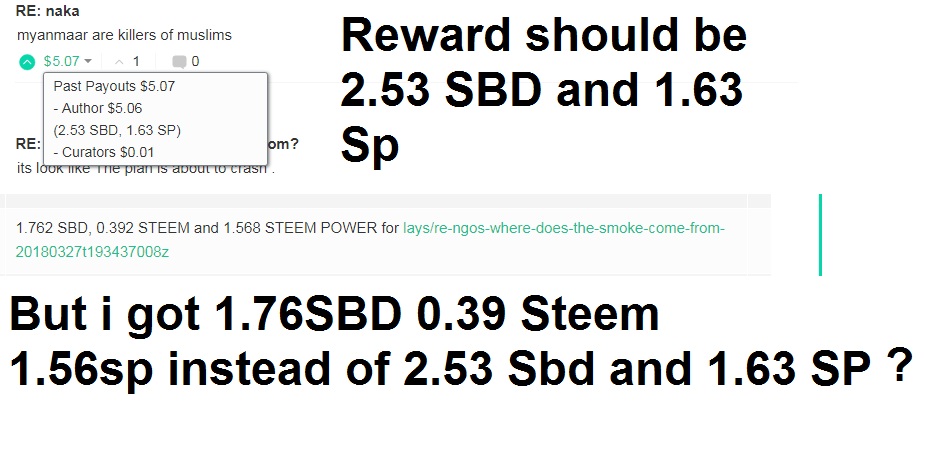 So according to the screenshot i have been charged about 0.40 SBD and 0.10 SP and this tax is exclusive curation reward ? I did not understood how it will manage the profiability is it a new kind of update from steemit please if anyone know guide me.