New Steemit Interface Questions
You did all see we have a new, improved interface over at the basic https://steemit.com page. While I really appreciate (rather rudimentary) notifications and long awaited separation of posts and resteems – I have a questions regarding some elements of a new look.


First I would like to know…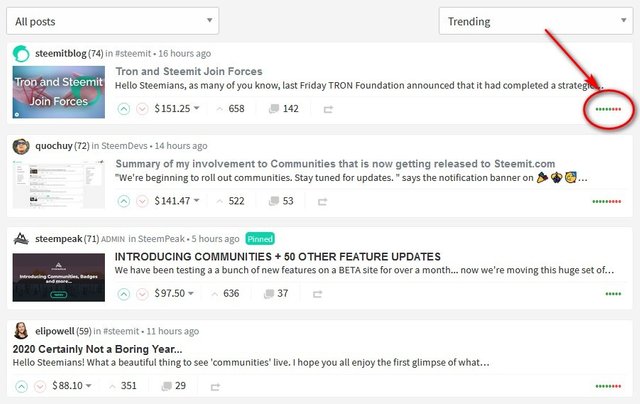 …what those little dots signify? It is clear they are related to earnings and downvotes, but when does one stops and begins two dots? Where is the limit between two and three? Is there an explanation post for this?
The other question is about those mysterious numbers in the headers of commentaries: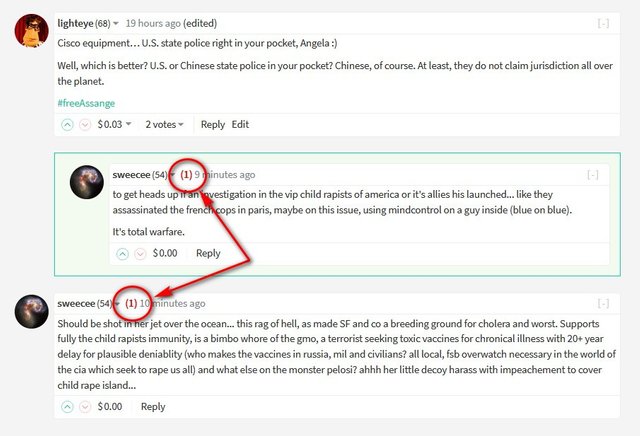 What are they? Please, if you know, or at least send a helping link if you have one.
I also presume this last number in a user headers…

…signifies a position in the list of all steem blockchain users, based on steem power, but it would be nice that this is also clarified with a pop-up screen as it is with a reputation number, or with a link that would lead to the blockchain users list.
Thank you for your help.
And please see this if you didn't already. It's just 1min. 24sec…