100 Followers - @lipszczak milestones
Hello Steemians!
18.06.2017 was very big day for me. I passed 1st big checkpoint with my account. My steemit profile has already more than 100 followers.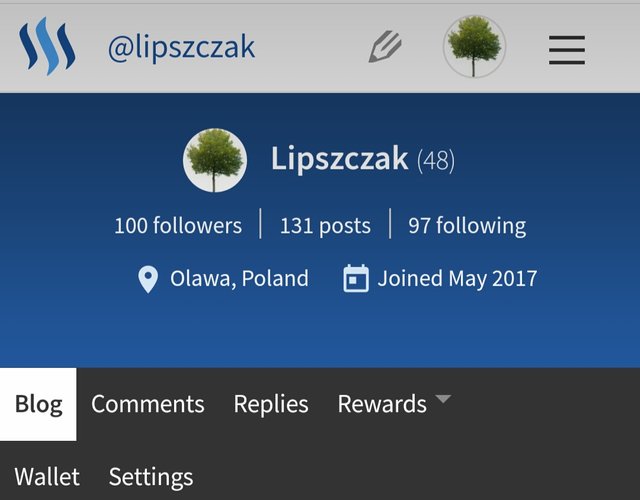 Becuase of that I would thank you all, my dear Steemians :)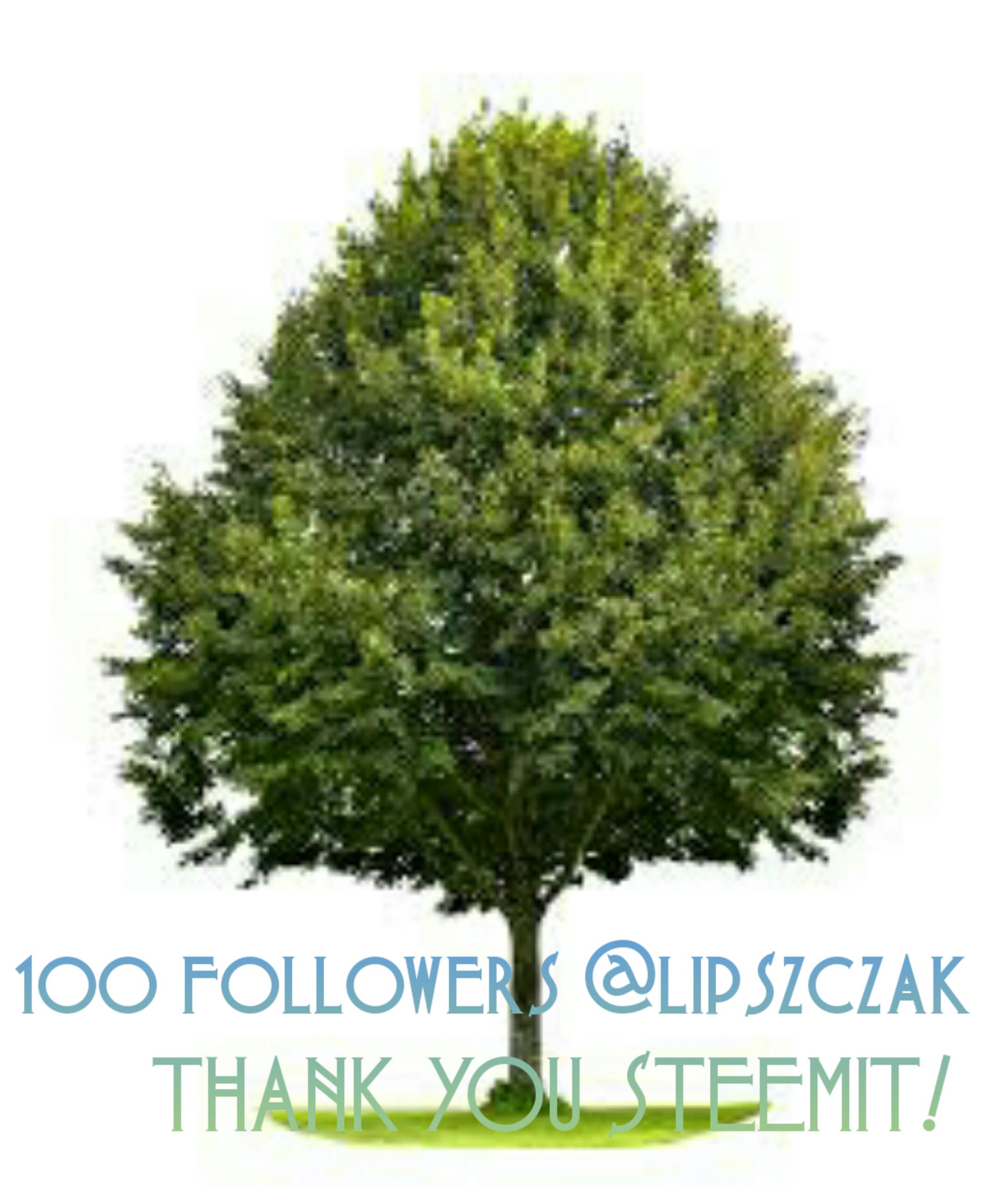 Since my 1st day on steemit.com I wrote 31 posts and submitted 103comments.
Here is my introduction post:
introduction
And below you can find my best paid posts. I promise to write same good or even better stories for you!
TOP 3 of lipszczak:
I hope that next checkpoint will come same fast as was first.
---
Please vote up, resteem and follow @lipszczak