Run with Steemit - Wroclaw Night Halfmarathon
Wroclaw Night Halfmarathon
17th of June that is the date when 5th Wroclaw HalfMarathon took place. For me it was a special, long-awaited day. I was preparing for this event since beginning of 2017. That was as well a part of my new years resolution. I promised myself to beat my personal record and finish 21.097km in less than 1:40h.
Run with Steemit
Before the run I decided to promote Steemit a little bit, so I prepared special small banner which I attached to my shirt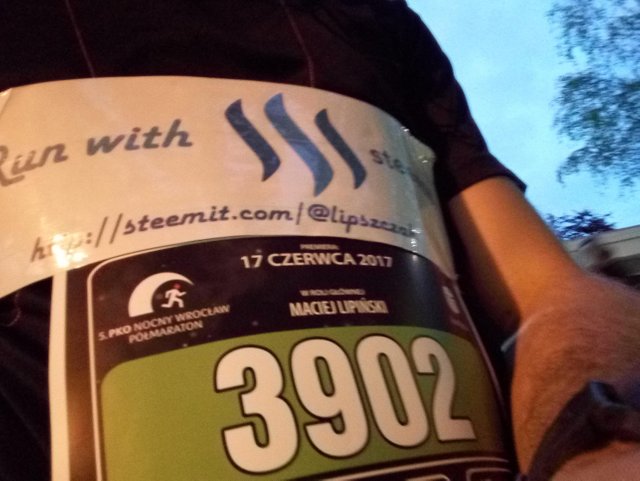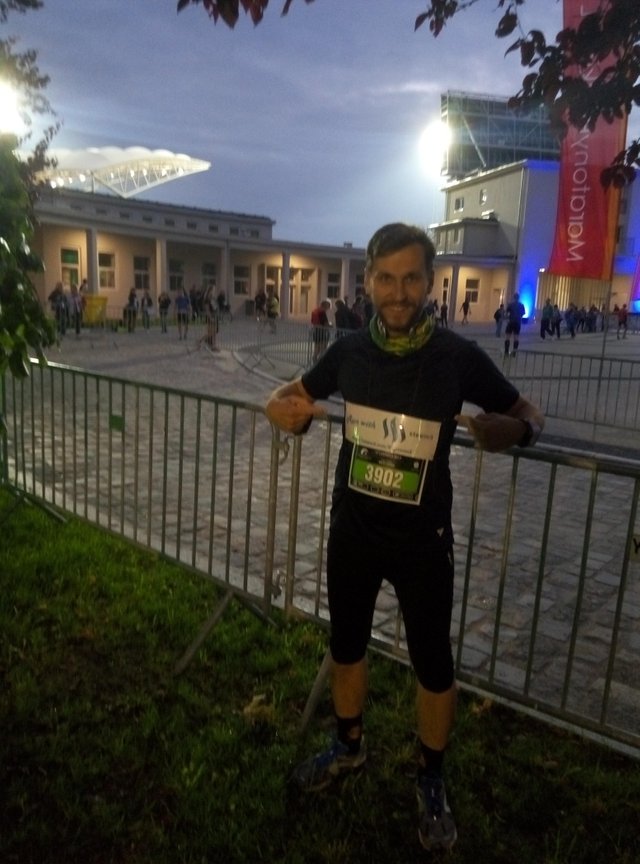 General impression about event
This year we had record in attendance in Wroclaw Night Half-marathon, exactly 11000 people declared to start in run. Finally around 10 thousands finished halfmarathon. In general event was really well prepared, entire route was perfectly marked, starting zones, toilets and other stuff were as well well organized. This year finish was placed inside Olimpic Stadium which was renovated few weeks ago, so runners had great feelings finishing run on new stadium in front of 3000 people on main sector.
During the race many people cheered all up, I took a lot of high fives and I saw many happy faces who support all of us. It was really great feeling. Thank you all Wroclawians!
My result
So in first 5km I felt really great and my pace was better than expected. Unfortunately I was to optomistic and after 14km I started to feel exhausted, my pace decreased to 4:46 and I already knew that I will have big problems. On 18km I had big crisis, I saw that more people are overtaking me. My "virtual parner" from Garmin watch was closer and closer me. Then I took last water and brick of sugar, I bit a bullet and decided to fight to fulfil my goal. After 2km I finally saw the stadium and I was really close, then I felt that I am happy. Then suddenly 250meters before the finish my watch informed me that I ran 21.097km in 1:39.21, and I was angry becuase I realized that my virtual partner was incorrectly set. I did not calculate that during the race the distance will extend some meters. It was obvoius that I could not keep optimal path, but I did not predict this. Finally after 250meters more I finished run with official time 1:40:43. I am little bit dissapionted, I did not achieve my goal. But still I am happy that I beat my personal best with 9minutes 17 seconds.
Here I am just after the finish.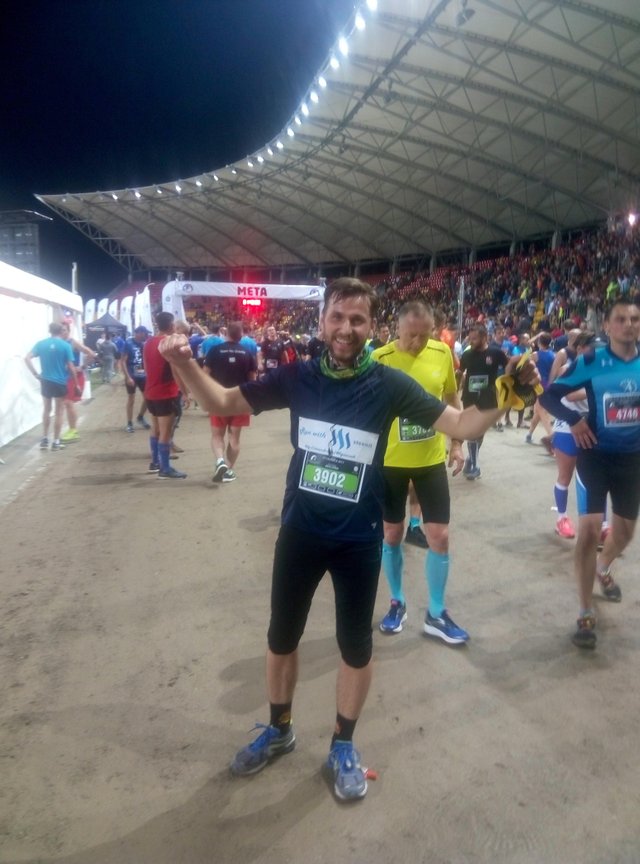 And here you can find some statistics. Application is in polish, but it should be easy to understand the numbers.
General info: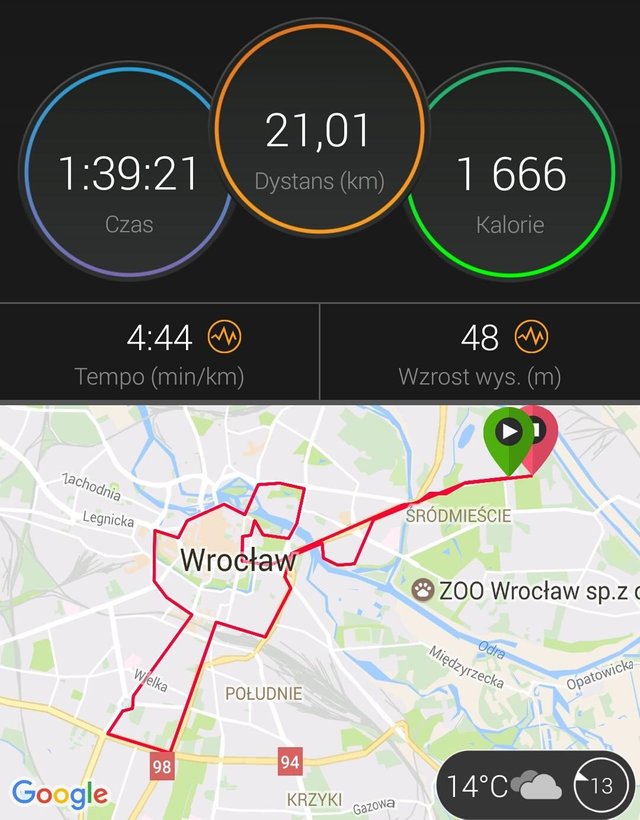 The map :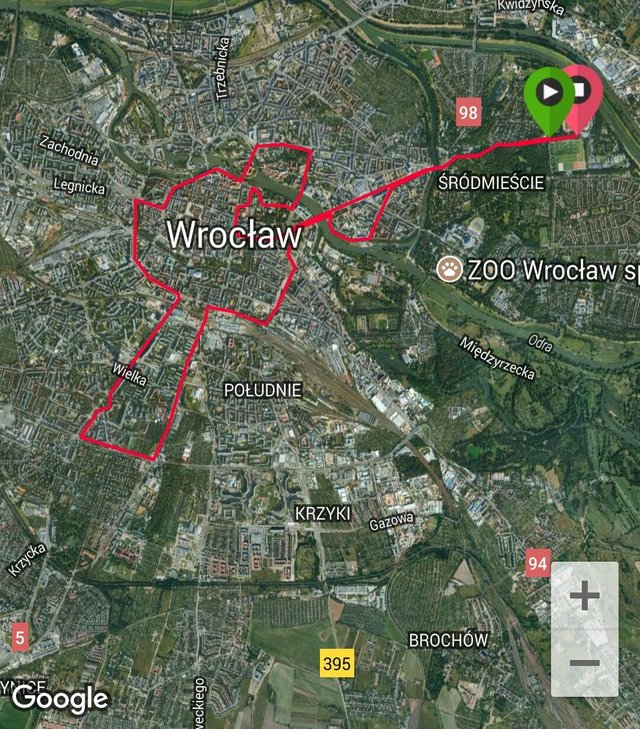 Each kilometer: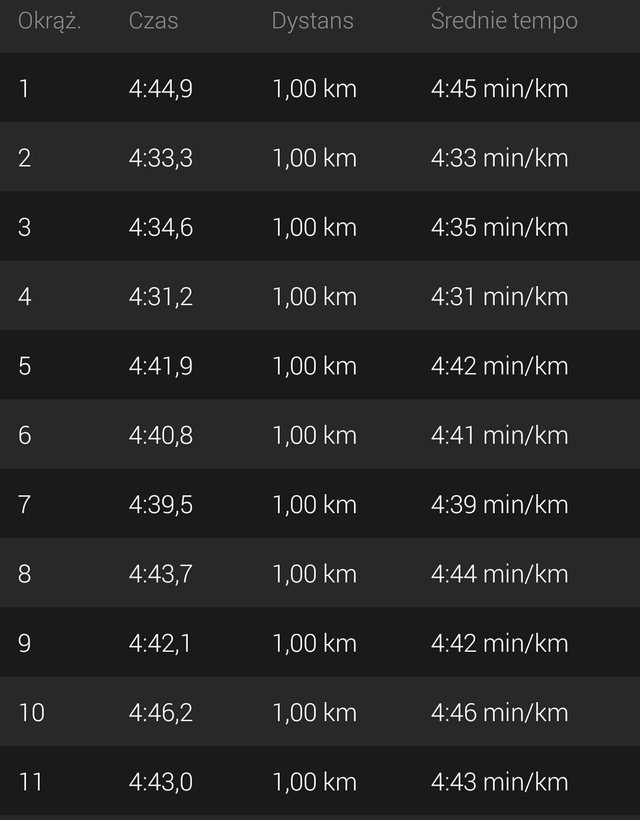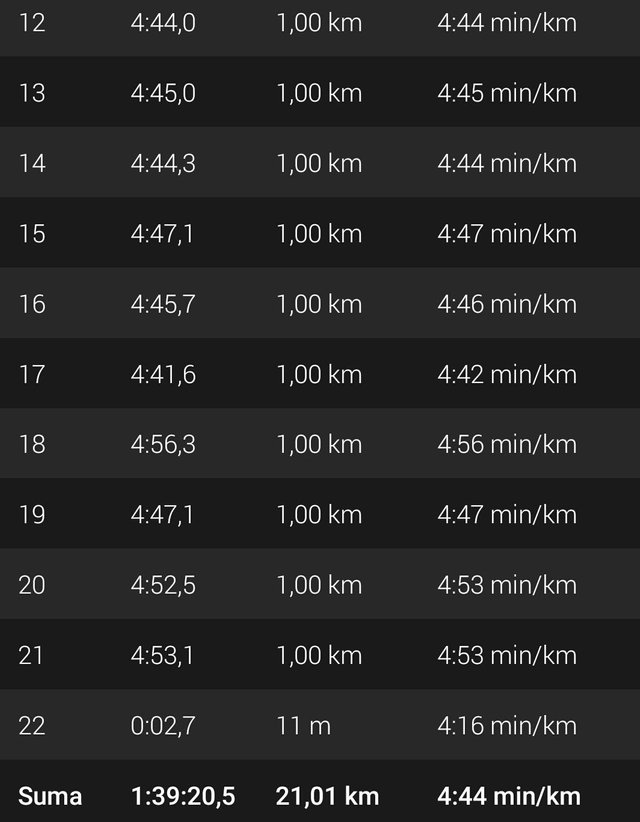 Graph with pace and heart rate: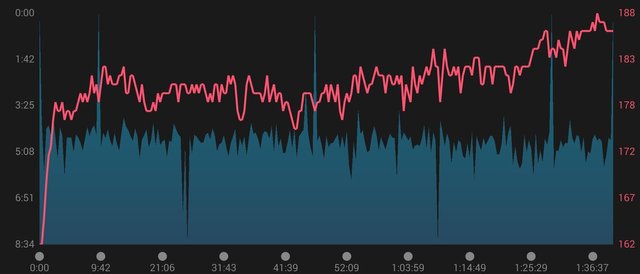 And here is official result and photo from the end: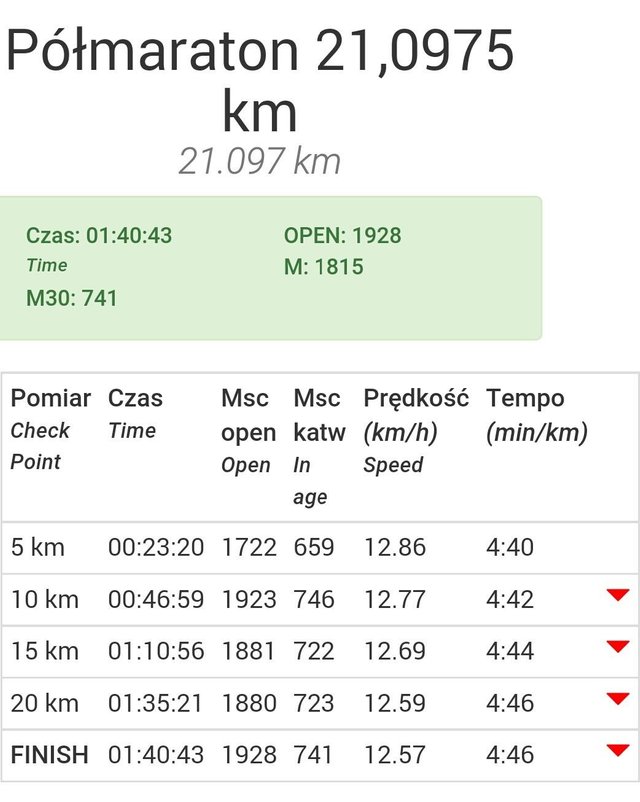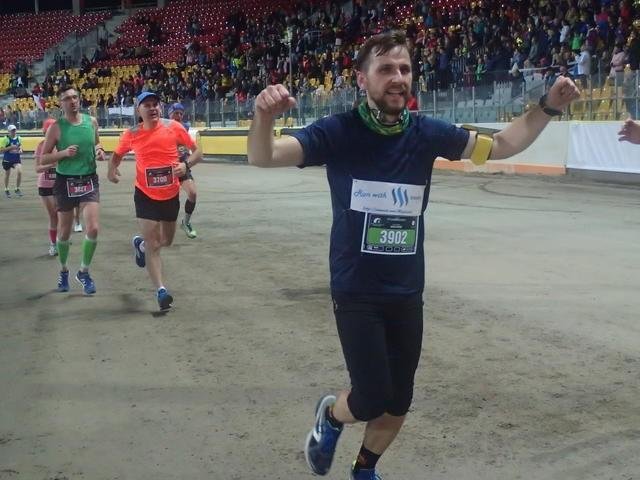 I am optimistic about further results. I hope that next halfmarathon will be below 1:40. And maybe next year I will run full marathon distance!
---
If you like please vote up, resteem and follow up @lipszczak