THANK YOU - 50 FOLLOWERS
It might seem trivial, but I reached 50 followers today and I just wanted to thank those who have read my content, given feedback and made my first month on steemit a lot of fun. As someone who has no other social media accounts, steemit has been a really great experience. I get to talk about things that interest me with people all over the world. I have had the chance to share my music for pretty much the first time, and that has been a lot of fun. So, in no particular order I wanted specifically to thank:
@outoftune
This guy kills it on guitar and it has been great fun listening to his music. I have learned a lot from his posts and he has taken a lot of time to give me advice which is much appreciated.
@mstafford & @mk3jetta
It is nice to know some fellow climbers and I have been inspired to up my game a little and get back into things. Thanks!
@proxytech
His classical playing has been awesome to watch and he has been encouraging of my music.
@passion-ground
Not a follower of me, but I just wanted to thank him for all of his support and kind words relating to my music.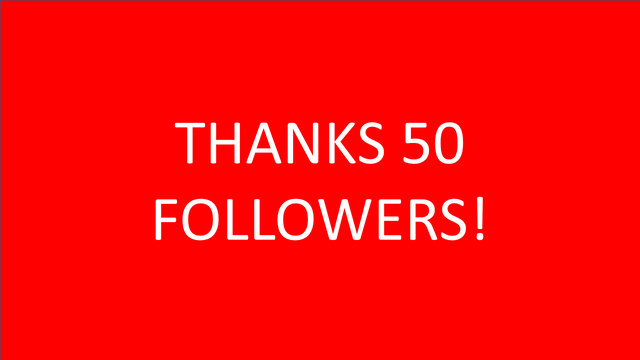 And thanks to everyone else as well. This has been great and I look forward to meeting many more people.
Well, hopefully I do not go back down to 49 followers before this post gets read.