Steemit's Halloween Zombie Makeup Tutorial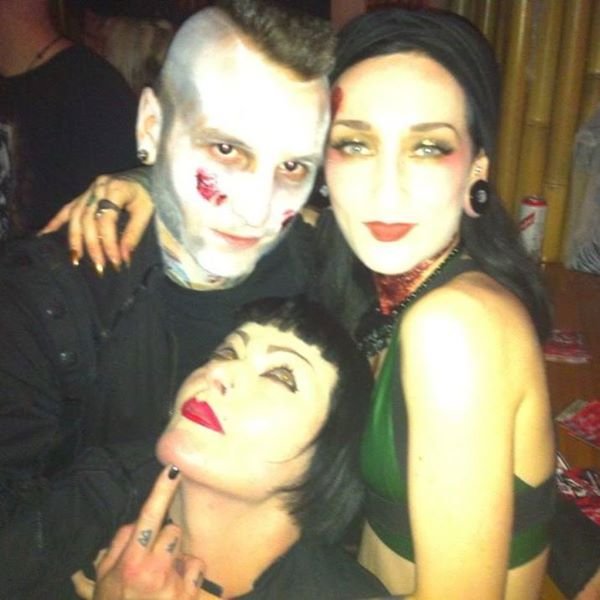 This is my Halloween zombie makeup tutorial ]:-)
It is very easy to do.
I takes about 5-10 mins of work.
You need:
Any cheap white cake makeup foundation for face and body.
Any cheap black eye shadow.
Fake blood. It could be cheap option but I would rather recommend spending a bit more on professional makeup blood. It really makes a difference. I use Kryolan - Fresh Scratch Blood Effect DARK.
Optional:
Horror contact lenses. Any zombie like horror design.
I may have put put a bit too much blood on my forehead this time. I just like the blood :-P
Just put some dirty ragged clothes on and you are ready to reave the streets :-)
---
This makeup tutorial is an entry to @stellabelle Steemit's First Male Makeup Tutorial Video Contest :-)