Will Steemit, Inc's Struggles Lead to Steem's Decentralized Success?
We're 30 minutes out from Ned's live stream which you can watch here. I put my questions for him here.
I just recorded some quick thoughts on the state of the Steem ecosystem here as well:
I'd love to know what you think. Let me know if you have any questions as well.
To find out more about eosDAC and the tools we're building to help empower decentralized autonomous communities, check out https://eosdac.io/ and the current version of our esoDAC Member Client at https://members.eosdac.io/
If the future of Steem is to be truly decentralized, it will need tools for decentralized governance. I'm happy to have been focusing on helping build those tools since April.
Update: my thoughts after watching the live stream: Where is Steem going? How will it get there?
---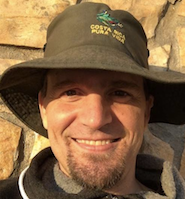 Luke Stokes is a father, husband, programmer, STEEM witness, DAC launcher, and voluntaryist who wants to help create a world we all want to live in. Learn about cryptocurrency at UnderstandingBlockchainFreedom.com







I'm a Witness! Please vote for @lukestokes.mhth