User Authority, Resteems and the Drop-off. Stop your friends from trying steemit.
A new reputation metric has been launched and widely discussed; UA.
As best I can tell its a type of popularity contest, based on follows.
How trusted are the people who trust you?
I'm ranked #404, which I'm pretty happy with. I'll do a tidy up of my follows and check again in a week, to see if it's changed.
I resteemed a post earlier today, which got me thinking about my process. I have a long-standing policy of only resteeming in the interest of my followers.
Not the author, not myself, only the reader.
Not everything I resteem will be of interest to all of my followers; just like not every dish on the menu will appeal to diners at a restaurant.
The post is a deep dive on some strategies around the newly released mechanics of the steemmonsters game, focusing on cost effective strategies to help a limited budget go a long way.
A lot of people who have no interest in steem monsters will scroll past it, but if I've shared it, they can be sure it's an excellent post.
A vegetarian will skip the meatier options on the menu without losing faith in the chef, as long as he keeps serving up excellent salads and pasta; they can assume his roasts are also top notch and know they're respected as a customer.
A trend I've noticed in my time here is for a new user to arrive, enjoy an initial flurry of support for a few weeks, then find themselves suddenly unpopular.


The drop-off

That's not quite true, but it's the impression they get.
The fact is, new people are warmly welcomed and given an opportunity to start adding value and be noticed accordingly.
We all want to find and support those people, but being immediately popular just for being here gives them the idea that we're supporting them because we like them, and we do.
We like lots of people.
We can only support a few at a time, though; so once we've rolled out the welcome mat, dropped a few dollars in their wallet and showed them around; we have to head back to the door and greet the newer newcomers. Being likable isn't enough.
The chef is likable, but the customers come back for his cooking.
If they don't develop a reputation for being interesting, entertaining or inspiring during this window, they're in for a rough time out on the open ocean.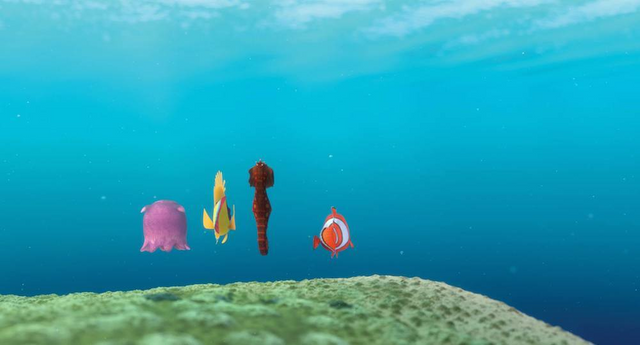 The effect of this drop-off is exacerbated by another issue I've noticed;


Giving it a try.

You try a new flavour of icecream or a new gym.
These are things and because the blockchain is a thing, people give it a try, which is entirely the wrong mindset.
This platform is just a means of communication with people; and people aren't things.
Icecream reacts and tastes the same whether you lick it tentatively or with gusto; while you can expect a range of different reactions when licking people.
Minds can't be measured scientifically like things can; the closest we get is Praxeology.

I've offered to resteem friends' #introduceyourself posts and then had to withdraw the offer when I see the 3 sentences and 1 photo they've thrown together. They want to dip a toe in the water, see what sort of reaction they get, and consider easing into longer, more involved posts because they're not sure if it's something they're going to be into.
This is a good way to investigate a thing; but a terrible way to establish a rapport with people. Of course, they get a warm welcome, then slowly start revealing more of themselves, and putting in more effort, just as the drop-off arrives. It gives them the impression that the more time and attention they put in, the lower the payouts and engagement they get.
If icecream starts out tasty and gets less sweet with every lick, you're going to throw it away.
We need to stop encouraging new recruits to try this thing.
It's a collection of people. People who are looking for dedicated, inspiring, insightful authors.
If you're fortunate enough to start out with a narrow, warm, welcoming window of opportunity in which to train readers to smile and click when they see your name; use it and cherish it.
Happily, there's a way they can dip their toes in, and train readers to click their name, without even clicking their name...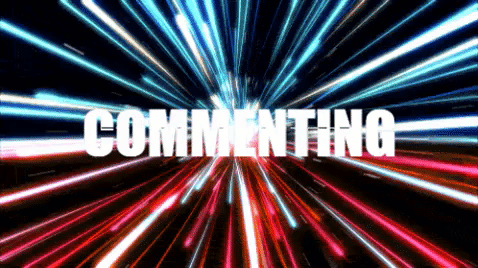 Retention is all about setting expectations.
If you recruit somebody; set the expectation that they absolutely will not get any lasting traction on their posts until they have a couple of hundred followers, no matter how incredible they are.
Those followers are going to come largely from comments.
If they choose to blog anyway and inevitably hit the drop-off, they're less likely to turn sour and throw away the icecream.



I'm really glad we have an alternative to the existing reputation system and look forward to seeing how it all shakes out by the time SMTs launch.
Between SMTs, UA, Steem monsters, Hivemind, Communities and the huge number and range of dapps in development; there are a lot of reasons to be excited about the future of our chain.

As long as I follow @the-canary, you'll know I'm posting freely.