Day One | Steemit Bootcamp for Underprivileged Kids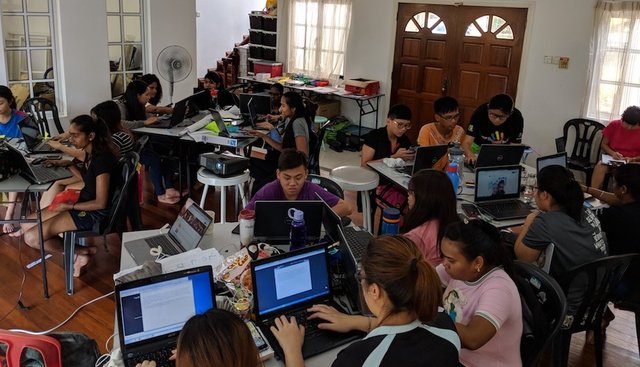 Wow, it was intense! The kids were learning so fast that I basically burned through 3 days of planned contents in 1! #gulp
Contents for Day 1:
Blockchain - The Next Big Revolution
Social Media - who makes the money?
Blogging - why do only 1% of the blogs make real money?
Definition of Content
Steemit Interface Overview
Generating Income on Steemit
Goal Setting - 80 Steem in 60 Days
Tags & Categories
Research on #Introduceyourself - Best practices and Big No-Nos
The 5W 1H Method of Introduceyourself

Why - What's your purpose to be on Steemit? Why Steemit?
Who - Who are you?
What - What inspires you? What do you represent?
Where - Where are you from? Where have you been?
When - When did any significant life events happened to you?
How - How did you get to where you are?

Markdown Language & Typora
Say hello to Imgsafe.org
Post your first post - #Introduceyourself
Say Hello to Steepshot
Introduction to Slack - The Better Way of Communication
Assignment for Day 1:
Think of any topics that interests them (food, travel, photography, travel, stories, movies, learning, books, games, anything that they don't mind talking about every day). They can also pick subjects and topics they learned from school.
Key Learnings:
Kids generally progress faster on Steemit because they don't ask too much of the following questions:

Where the money come from?
How to withdraw the money into a Malaysian account?
Is the money legal? (Totally zero questions on this one from the entire class)
Is the money real? (Also zero question on this too)
Can I deposit money to boost my Steem Power? (This one came from an adult.)
​

They are quick in taking action. Throw in a SBD1 incentive for the first to post, and within 30 minutes, all posts are done. Normally, adults can take up to 6 months (or try never) to post their perfect first post.
​

Peer pressure helps. It was good incentive for them to learn and apply fast, especially when they see their friends start getting upvotes.
​

While adults always give the BS of "writer's block", interestingly, none of the kids had that issue.
​

Some were quick to ask what other types of contents can they post on Steemit, and some came ready with their drawings. One kid, Louis, was quick to submit two posts of his drawings, and within an hour, got a compined upvote of $21! You can see the thrill in his eyes, something I recognised too - the first time you made money for yourself. Though the amount was little, that moment is totally unreplicable. Entrepreneurs would understand this very well.
​


​

The teens are generally quite tech-savvy, and are quick to find familiarity amongst the new interface. Once a good linkage is build (Likes = Upvotes, Wallet = Piggy Bank, Steem Backed Dollars = Coins from Subway Surfer etc), they pick up really fast. For once, I won't have 1am messages asking how to upvote a post, or how to post a post.
​

It's very crucial to stress the importance of the passkey. Some wrote it down, others took a photo of it. They also learned a simple Copy-And-Paste may not cut it, because what's pasted is sometimes not Plain Text.
​

Getting them onto Slack encourages them to consolidate their communication on one platform (rather than WhatsApp and FB messenger all over the place). A simple "This is WhatsApp for Work" was enough to get them to understand the function of Slack.
​

Some of the teens came and asked if their family members can be on Steemit too. This showed that they are also thinking of ways that others can benefit from the platform.
​

A quick assignment of the tech-guru for each group sped up the process of explaining software setup. Though reluctant at first, a simple SBD1 salary to be the tech-guru for 9 days quickly solved the problem. :)
​

The organisers told me it was the first time they intentionally delayed breaks and lunches because they were so excited about the platform and its potential.
​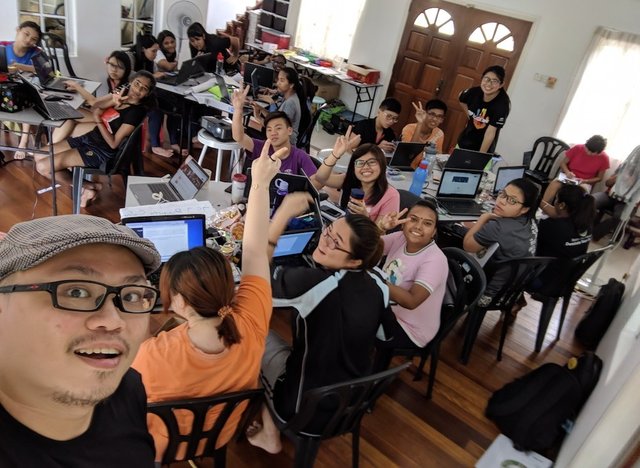 Overall, the teens still need some a lot of polishing of their contents, which will be covered in Day 2 and 3. To objective is to help them have better structure, better grammar, better formatting, and to not have all their posts in All Caps!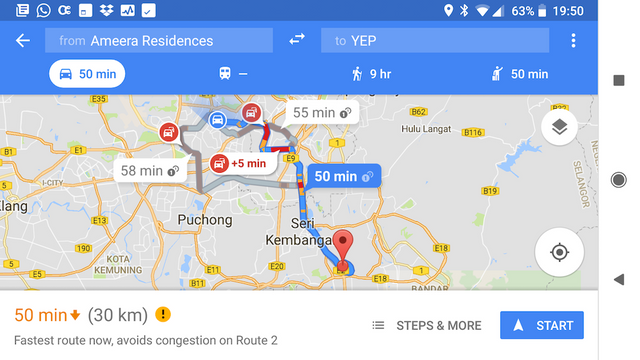 Though it was a tiring day for me, mainly because of the distance and time of travel, but to see them achieving breakthroughs throughout the day, was a fantastic feeling to have.
If you want to put a smile not heir face, head over to the tag youthep and give some of them upvotes. It will totally make their day.
Maverick, signing off for the day. Zzzzzzz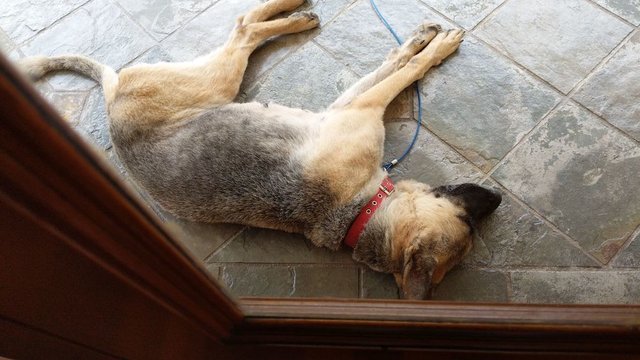 One of the dogs on the premise. I'm gonna be sleeping like her.
Check out the previous post(s) in this Steemit Bootcamp for Underprivileged Kids Series:
---
Wait, why's Mav posting on Steemit nowadays?
Well, unlike other blogging and social media platform, Steemit is the only platform that allows me to earn cryptocurrency when I engage with it. Yup, one Steem is about USD7, and you, too, can earn Steem Dollars every time you:
Create content (articles, blog posts, podcasts, videos, photos)
Upvote (like) other people contents
Comment on other people's posts
Have discussions, share opinions etc!
Yup, basically it's the very same thing you're doing on Facebook, Twitter, Instagram etc all along!
The only difference? For once you can earn a nice income on the side!
Sign up for a free Steemit account, and you can thank me by coming back and upvoting this article. And guess what, you will earn Steem too for doing that! #awesome