Steemit Currency Set to CRASH Soon! Beware.....SELL FAST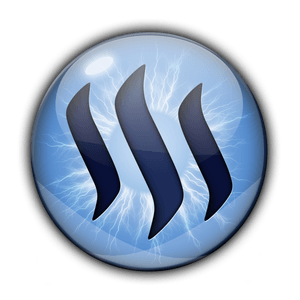 First of all, Steemit can print more Steemit coins anytime they wish. This makes Steemit a semi Venezuela government model where when you need more cash, HEY, just print more up.
This cannot be very good. Also, I have ntoiced that very-very few people actually have high votes and high money earned in Steemit. This is another large red flag. I have watched it fall from its high to $2.09. My friends in the digital currency world have all say BUY - BUY - BUY....so I studied this even more. I say SELL - SELL - SELL, as this house of cards is about to come falling down hard and fast. At $2.09, people are going to wish they had sold.

When I was told come into Steemit from the Social Media where I have well over 50,000 followers, and even 4,500+ for my Linkedin page, I was all excited. But have you noticed that 99% of the people in Steemit do not even use their names.  So nobody REALLY know who is real, who is not real, who is really being paid or not.  If Steemit founders thought about this, they would demand that all real people with real names be used in Steemit so it would attract more people.  But they are not doing that.....why?   It is like a flashback of America Online (AOL) from the 1990's in here with 75% of the content from the the AOL days. And AOL eventually failed and was bought out for pennies.

As a former financial analyst that has been in Steemit to try it, I must say there are many flaws in this model. If Steemit was a real digital currency community as described, then why cannot a person purchase Steemit with a credit card or to trasnsfer dollars in to but the digital currency. No? That is because Steemit is collecting your Bitcoins themselves, that has a fixed number of Bitcoins issued and giving you Steemit currency they create out of thin air.

I am finding more and small groups making up business models with new digital currencies to get you to buy Bitcoin which increases the demand for Bitcoin and then they hang onto Bitcoin which reduces the supply. To get more of your Bitcoins, they print more Steemit coins to sell you, for your Bitcoins. Do you see where all this is heading?

I question just how many people are really earning $1,500 per article they are writing as compared to a computer program that is auto voting certain accounts to make it look like there are many voters when there is not? Maybe not....but it makes you wonder.  I see how many articles that are good that have no real money at all, and many crappy articles that have $2,000?  Really? Hummmmm....

Also, I have watched just how fast there are little "Steemit gangs" on Steemit who will do and say anything, including ending the same free speech that Steemit says it supports, but if anyone that questions Steemit currency or this business model is downvoted where articles are removed. Thus, there is a Neo NAZI or Neo Fascist group patrolling Steemit versus allowing free speech as they promote. How is that a Free Market System where you have a Gang of Steemit Fascists go around and beat authors up and punish them by removing their votes for money and even removing their story if the author does not "go along" ...gezzz...this sounds more and more like a mini government system...like the corruption in DC where they will get you if you do not play along.

That is not free speech or free markets as what Steemit claims to support. It is these bullies or gangs of Fascists roaming Steemit who have added to the flaws of the Steemit business model.

Hello? Steemit currency is going to CRASH hard soon....it is being sold as a free market business model. But really? It is more like a digital socialist model where the top 1% make all the coin while the lower 99%, like with all other Socialist and Marxist models, remain equally poor.....think about it....under their current business model this currency is going to CRASH....they have to change it fast or they face a meltdown soon.

The model has many flaws. It the founders do not find a way to change it soon, then this currency could be back down to $0.10 and fast.

Update: Less than 24 hours later the Steemit Fascist Police downvoted this article but also 4 other articles that had nothing to do about Steemit.....then they made sure my credibility rating fell from 40 to 6 in the last three hours.....these activities proves my point for sure that the Steemit business model will fail fast and soon if the founders do not change it fast. There is no such thing as free speech in Steemit....it is currently an online community that had adopted a Socialist style model to reward those hyping cyber currencies and punishing anyone who questions anything, or posts anything that it not a pro socialist / marxist topic....life, travel, art are all find in the socialist utopia....anything other than that, then here come the Steemit whale police to sensor your content and punish you.....so far this is what i have read about, seen happen to others and so i tested this and proved that it is 100% TRUE.

@dan, @dantheman and @steemitblog

If you enjoyed this post please Upvote, Resteem and Follow me @michaelpinson for more articles.