Not able to create TRON account
While login on steemit, I am getting a popup to create Account and claim rewards on TRON.
It stays that, a tron account will be automatically created: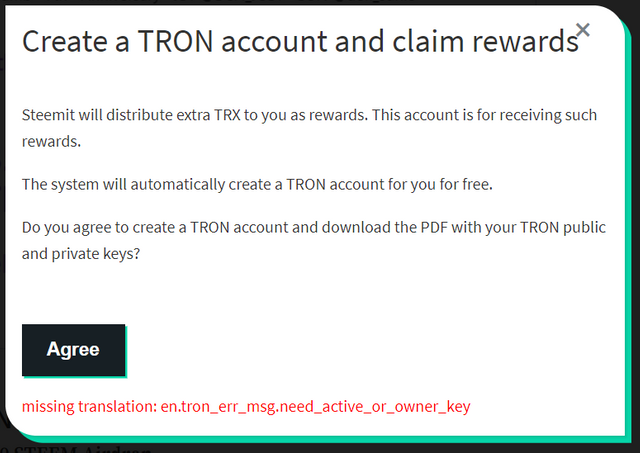 But when I click on Agree, it shows error of "Missing translation" and the process stops!
Is anyone else facing the same issue?