Your post is worth how much?!? Not as much as you think, And that's the problem with steemit. What in the hell can we do?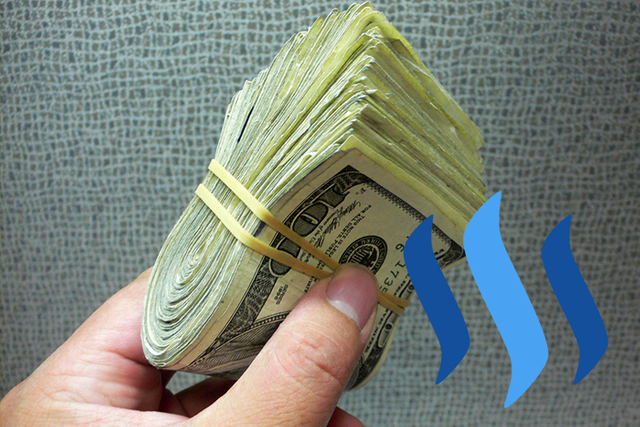 We the users, are attracted here for one reason, and one reason only. That money! That's right, all that space cash(cryptocurrency) we can't physically touch ,we want. You can argue you with me until you are dead, my opinion won't change. We are first and foremost here for the money.
Now, I'm not saying it's a bad thing. Everyone of us needs that extra cash right? Maybe some more than others. Just write , make a vlog, or hell, make a live broadcast, and watch the money come in right? WRONG. You need followers.... Followers that have alot of steempower. Only problem is, that very same follower you are hoping for is here for that very same reason as you!
And that's the problem with steemit, the money. Everyone is fighting for the best post to get some of that desirable steem or sbd. Which is also fine, if we all had that same chance as the others. But with steemit, you can ahead with more steempower, or by buying votes.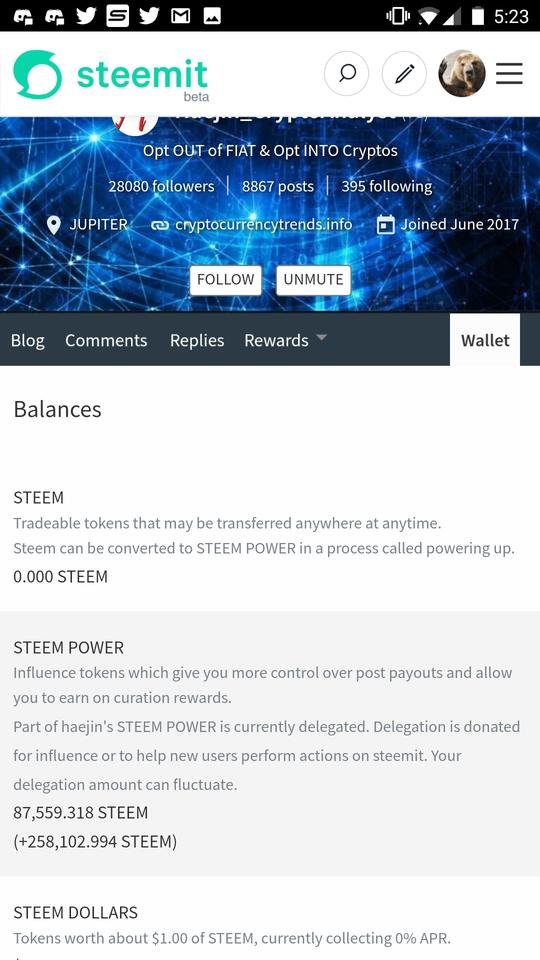 Take for example, the much loved.... And by that I mean hated.. @haejin. Haejin is hated by the community for the very reason we are here, him trying to earn that lovely space cash. He posts 9-10 times a day, with each post making 100$ or more. He does this with 2 things. Using his steempower ,which as of writing, is 87,559.318. This isn't including his sp that he's renting from someone, a whopping 258,102.994. Thats a total of 345662.312 combined.... That's nothing to sneeze at. A single upvote from @haejin is worth 41.46(according to the calculator). Butttttttt, he also uses a second method for votes, and that's bid/voting bots.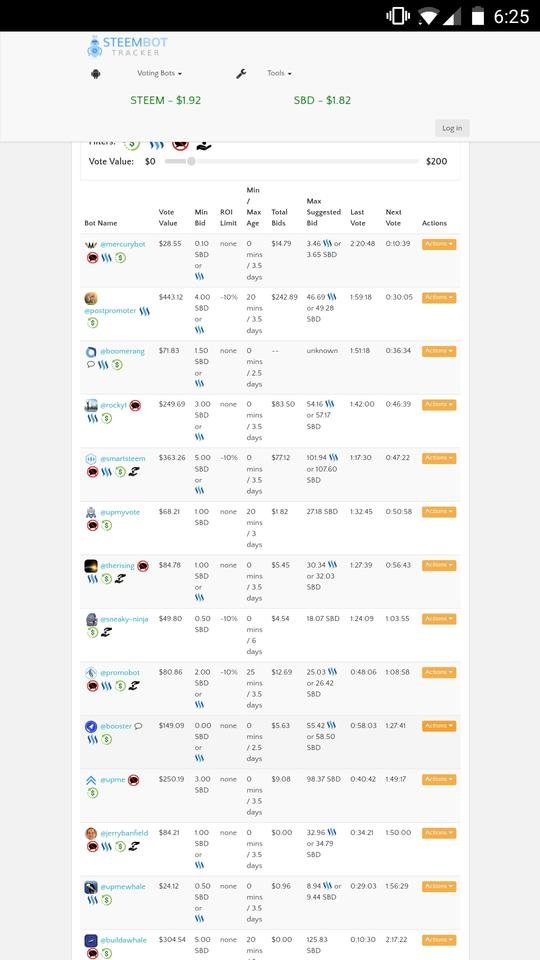 Bid bots are whales with alot of steempower selling their 100% vote to the highest bidder, or a pool of users who placed a bid. The bidding goes on for about two hours, and after that window closes, bids are tallied and is either spreaded out that 100% vote between the bidders, or one user gets it all. These votes can be worth anywhere from 1-500$, with max bids sometimes reaching over 200+ sbd or steem. I know it sounds messed up, you aren't alone on that. Many users, including myself, don't like the idea of buying votes. Unfortunately, we don't have a choice. And that's our problem, we are controlled by the wealth we carry.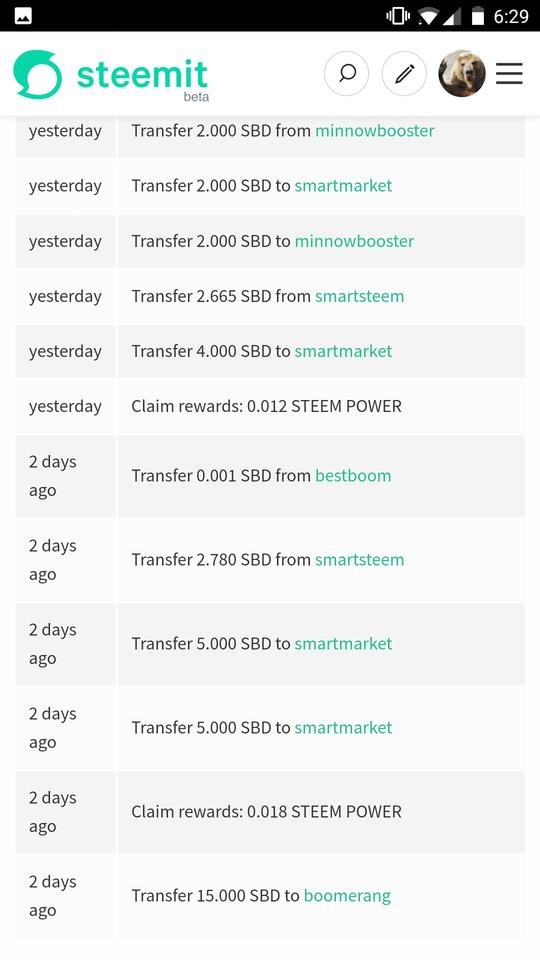 Don't believe me? Take a look at every single post in trending. Click on their names and look at their wallets. In those memos, you can see certain users are being sent a considerable amount of sbd or steem... 9/10 times they are being sent to voting bots. Remember where I said these users don't like the voting bots? Well they definitely don't, but it's pretty much the only way we can get new followers. Trust me, I have tried steemit groups through discords, facebook, even telegram. Nobody gives a shit about your post..... Because are there for the same reason as you. I know these groups mean well, but most of the time the users are asking for "vote for vote" or "follow me, and I'll follow you". It doesn't take a rocket scientist to figure out that's not the way to get followers to actually vote on your content. You know people need to see and read your content, and to be seen you need to be trending.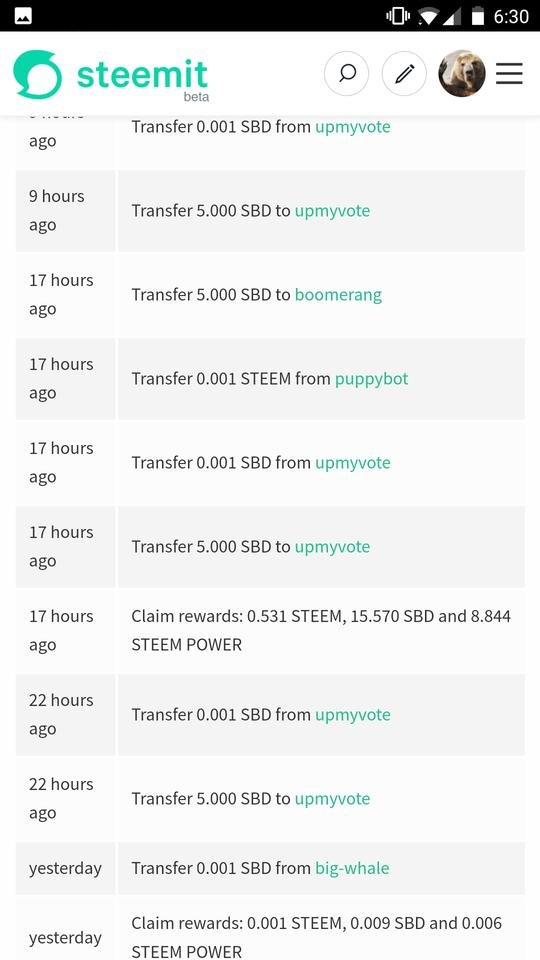 Nobody likes this, not even the hated Haejin. I mean, what person wants to use their money to get more followers? Nobody! We don't make anything from it,But that's how our system works. How do I know this? Because I just tried it.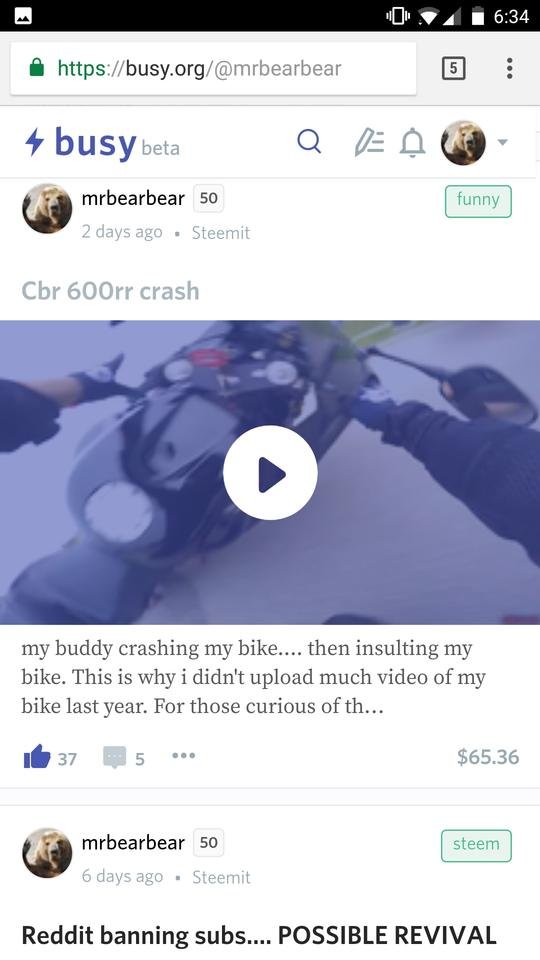 Look at my last post, the bike crash one. Majority of those votes (besides a select few users who are friends and followers) were paid for using voting bots. I wasted about .01 of BTC total for these votes. So why did I do it? Well, to get my name out seems like the most plausible answer. I also figured since I've wasted money on dumb shit before like beer, strippers, gambling, crotch rocket parts(shit is expensive!), Puppies, crypto currency, my sloth astronaut portrait and the list goes on. I'm thing kinda guy who says screw it and just does it anyways. As of writing , my post is worth 65.43 with the value dropping by the second. At it's peak it was worth 71.73. If you did the math, you can tell I won't be making my money back.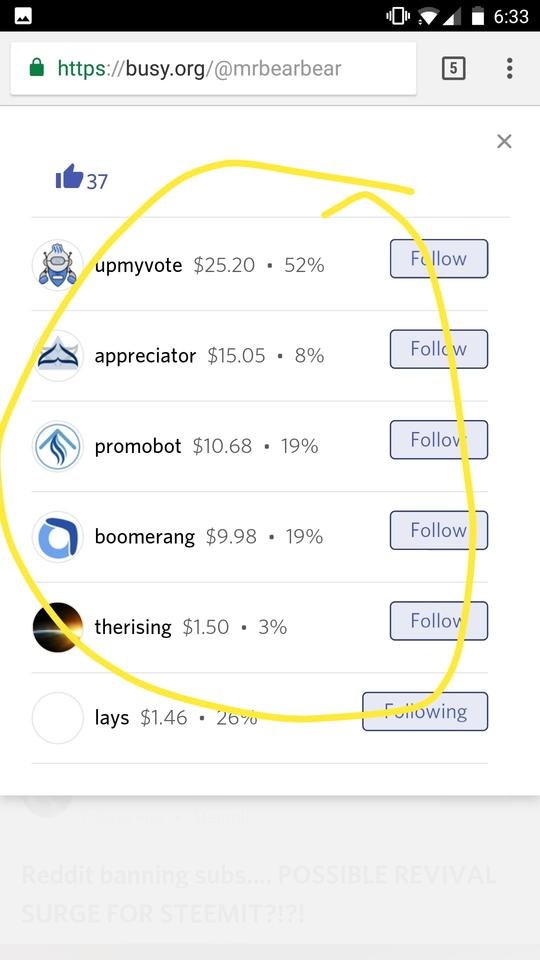 So that's our problem. We pay for steem and/or votes to get more followers. Nobody likes it, not even the hated Haejin. We hope to eventually stop paying for votes once we get enough followers, if that will ever happen. Am I going to still be paying for votes? Of course. I mean, what other choice do I have at this point? End rant.
Thanks for reading! Feel free to comment below.
Source of top image :https://cryptosrus.com/make-money-on-steemit/
Rest of the images are screenshots from steemit accounts along with my own.