My humble and honest thoughts about steemit..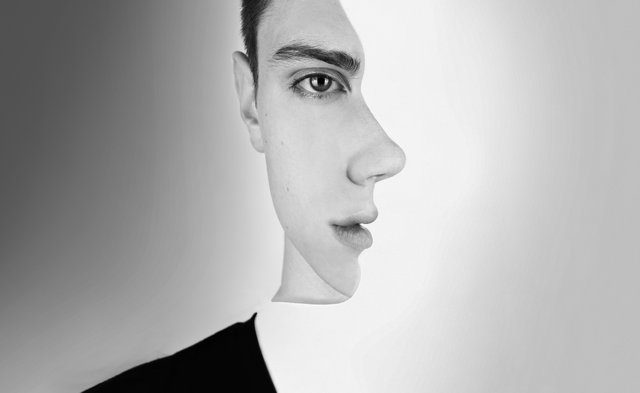 So before I start rambling about certain topics.
Let me just say, im pretty much a newbie here on steemit.
Been here for just over a month, so if I say something stupid please don't hold back and correct me.

The purpose of this post is because I have a lot of thoughts and questions about some topics. I hope there are some steemians that can clearify this for me or share their thoughts on the matter.
Rewardpool rape
One of the first things I noticed on steemit is, that one guy called Haejin made lots of money buy putting up his Techical Analysis reports on here. I was amazed by it. Alot of people were commenting to it, saying they were super happy about it. 
I actually thought.. these people were just saying these things to get a follow or an upvote. Because alot of responses looked dishonest and exaggerated. So the environment at first was abit weird and with all the money flowing arround it also felt bizar. 
But to get to the point.. (sort off)
A battle between Bernie and Heajin feeding off of each other. It just doesn't seem right, that hate speech gets upvoted and rewarded for thousands of dollars. 
For me this created an environment of scamming and dishonesty. it felt like people are just doing 'stuff' wich might be sensational or seems legit only to get those rewards. 
At this point I almost wanted to stop using the platform but sometimes I found some quality content wich entertained me. So I still had hope in the Steemit platform. 
Also I started to make a few posts to check out how the platform works. And starting off from scratch seems like an impossible road because your post is overrulled by others in a matter of seconds.
But what this all means is that steemit isn't really userfriendly in the sense that it isn't a welcoming platform. If you post a introduceyourself, you will get spammed by people who want your follow and you get dishonest posts. 
                                                              So how can we fix these things?
Forced positivity
The thing what bugs me aswell, is that people are just always positive and even if something is super silly and stupid. I still see people respond as if they have discovered something super intense.
Some posts I see people clinging to the opinions of the poster. No one to shed light on the other side of a story or a disagreement about the subject. What this creates is a community of facade. People interacting with eachother but everyone is putting up his own big show of how likeable they seem to be.

I have seen no one talk about this yet, so maybe I could be wrong about this part of people putting up shows. But please tell me if you think this aswell. It creates an ambiance of fakeness, dishonesty and connections build on an act to earn a following.
The moment people can earn money by posting and interacting they just throw out there personality out the window and go for the show.
Dont get me wrong, I have seen alot of honest people, likeable and funny. But damn.. some people make me cringe to the bone. I just can't keep on reading their comments.
Hight of quality content
There seems to be a very high contrast between quality of content. On the trending page I have seen amazing posts and video's. But oh my gawd.. some posts getting high rewards for posting jack shit.
Then I wonder how did it come to that place.

If I'd compare the content on youtube or facebook versus the content on steemit or Dtube. Im just looking at a long and long desert road to get past for steemit. 
Ofcourse because steemit is probably still in its infancy and not alot of users are on the platform. So not much competition for "who has the best content" about a certain subject. Explains why. 
Not to say that I make incredible content. But then again im just a small fish.. 
Maybe I just haven't seen the right steemians yet, I'd like to discover them so if you have suggestions let me know in the comments!

Barrier for newcomers
Also what I think is holding steemit back alot at the moment is that the barrier to use it is just way to high. If we truely want to replace mainstream social media platforms it has to be upgraded to a much higher level! I am not a programmer or developer so I cant help out with that.

For me it would be amazing to see all my friends who are clinging onto insta and facebook to come on here. But eventhough you can make money here. 
People just rather stay on there. Why you ask? I mean, after all.. you can make money here for sharing things you love!
Well.. in my opinion it just looks to boring. It looks like an application from the 90's. (By the way I think this platform is very cool and promising but it lacks alot of things) 
We have alot of terminology on here, crypto is pretty new for most of the people and if your new here and you post something no one is there to read it. 
I don't know how we could solve those issues but I'd love to see a stream of new people on here.
I've told people about this platform and everyone just doesn't understands it (maybe because of my explaination) or thinks its some geeky weird shit. 
A thing what I think would upgrade this platform is to categorise your following.
If you have all your close friends on this platform and you just want to check the "feed" of your close friends its better that way. 
You like to see the rest of the content of your following aswell but if you follow to much people your feed gets bombarded with stuff. What maybe doesn't intrest you at that time. But maybe later it does. 
Well.. that's it for me I could go on forever but that would make the post a little to big and hectic as it already is. I tend to jump from subject to subject in my way of speech. 
Making side walks from  the the main topic diving to deep into detail. But hey.. that's probably how my brain seems to work. 
If you read the whole thing through, holyshit you have lightning focus! 
If you read bits and pieces great thanks and if you just read the titles no problems doesn't matter! 
Just let me know what you think on these subjects! Because im eager about your opinions. 
Oh btw.. This is my Ether adres:48ut934t934htq93h4t934thjuejiejrgijriogjdiogjriogjrigjrijgijgrgjrigjrigjirgjrijgirjgirjgrigjirjgirjgirjggjr
Just kidding.. ;)
Thanks again and if you liked it up dat vote, so I know.

And if you thought it was shit. I dont mind as long as you Hit ThAt FolloW BuTTON!!!! 
Have a great day or night!!