Our Purpose - INFORMATION POST and TUTORIAL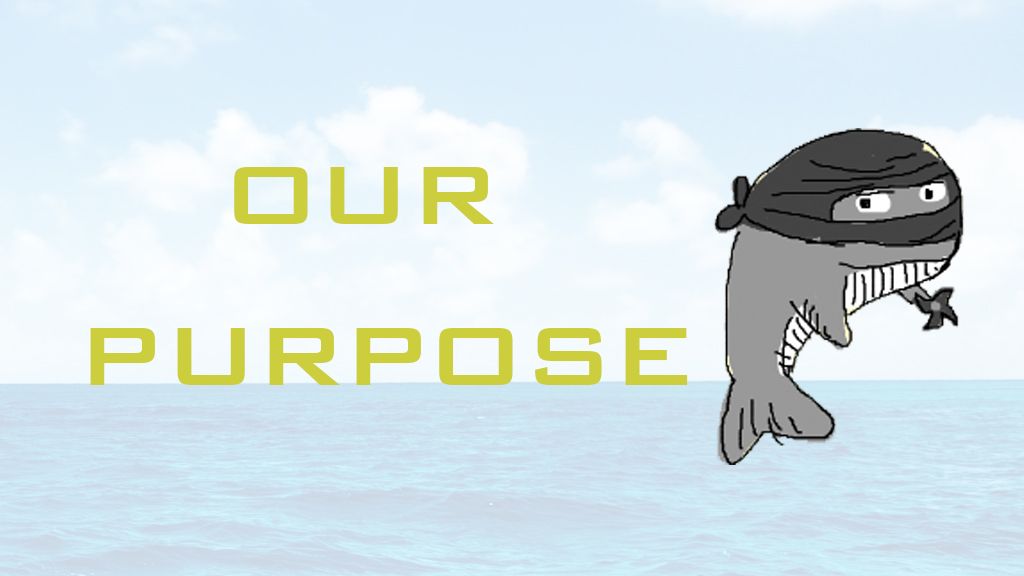 WELCOME BACK!
So if you guys didn't already know we @ninjawhale only launched this project around a week ago! Thanks to you guys it has been a great week for us and hopefully you too!
Now since there was so many of you guys using the bot at once we were caught by surprise and our VP (Voting Power) drained rapidly, this made our votes worth less in $ value so people started complaining that they were losing money.
This has prompted us to explain in greater detail what our service is and how to use it best.
What service do you provide?
@ninjawhale provides a service similar to Randowhale, Minnowbooster, Bellyrub etc but with 1 HUGE difference....BULK UPVOTES (currently 40)
Unlike the services listed above we @ninjawhale do NOT give a huge $ boost to your post (Although yes it can be profitable at certain times). Instead we vote with all of our accounts giving your post a boost in upvotes. This will give your posts more exposure. In return you get more votes from users.
OUR SERVICE IS NOT DESIGNED FOR YOU TO MAKE PROFIT DIRECTLY FROM OUR VOTES
What is the best way to use your service?
@ninjawhale is best used with other services that provide a $ boost to your posts. Our favorites are listed below.
1. @minnowbooster
2. @booster
3. @randowhale
4. @buildawhale
5. @bellyrub
How To Use Us (Tutorial)
1. Make a post with good/original content.
2. Copy the link to your post.
3. Go to the @ninjawhale profile and check the price. (Shown below).

4. Go to your wallet and and send the SBD required and your post url to @ninjawhale
(URL MUST BE IN THE MEMO)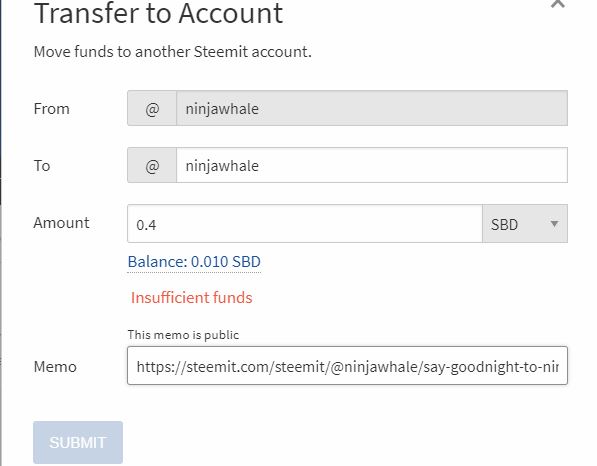 5. Go to your post and watch the votes roll in!
(Optional)6. Get your post voted on by minnowbooster or another service!
THANK YOU ALL FOR YOUR TIME! HOPEFULLY YOU NOW UNDERSTAND MORE ABOUT @NINJAWHALE