PSA: How to spot a(n) "Art Thief/Plagiarist"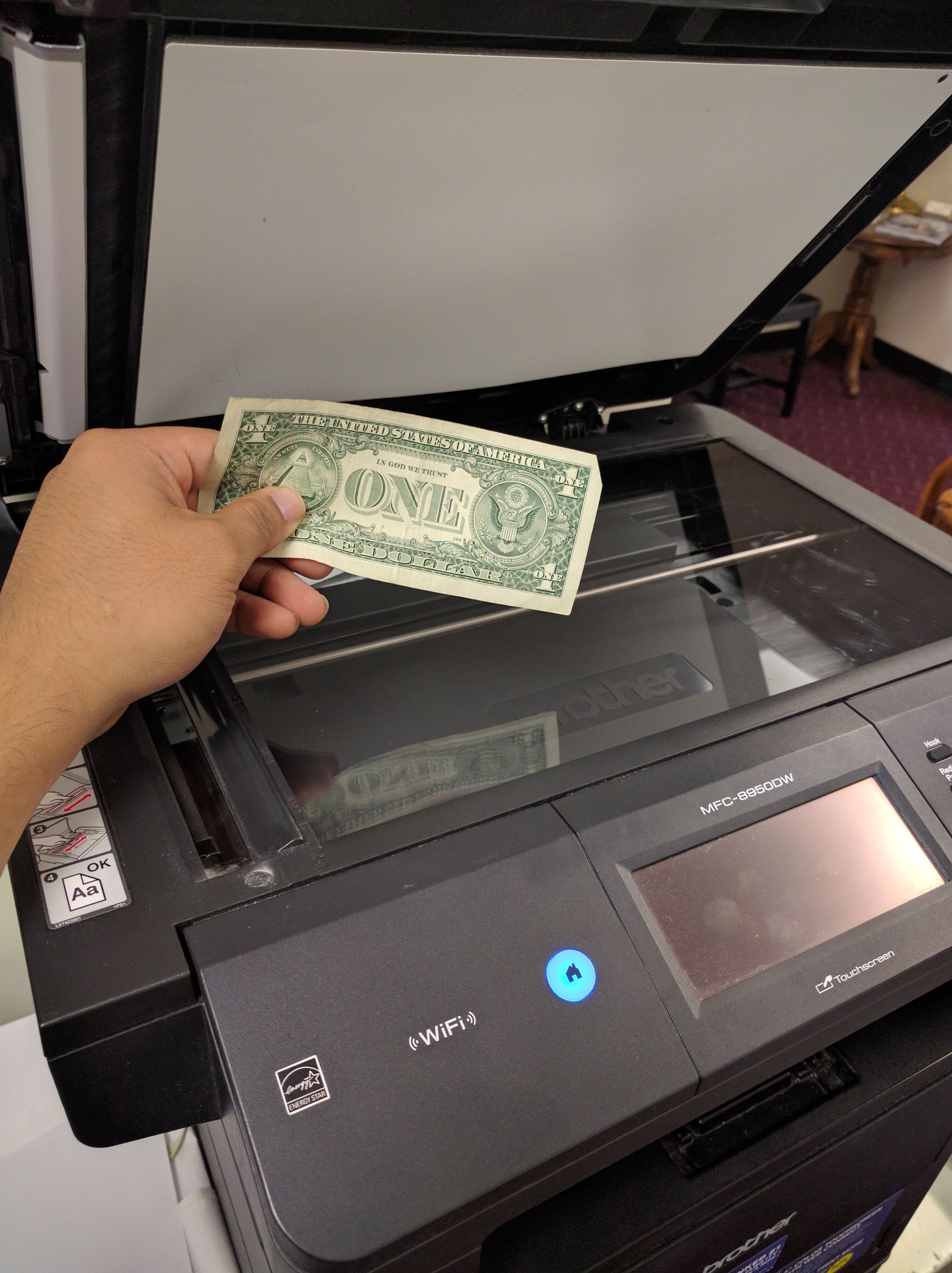 I don't like causing waves but I have been coming across a few posts that have been claiming their works of art were their own. Typically, I would just upvote the person's post and leave a compliment but the devil's advocate in me has been doubting the originality of some posts. Lo and behold after doing a google search of a few posted images, the originality some steemians have now been called into question.
Here's a tip for new steemians reviewing images/artwork purported to be original works of the OP. So before you give away your upvote just do a quick search of the image.
This can be easily done if you're using google chrome and by right clicking the image and selecting "Search Google for Image."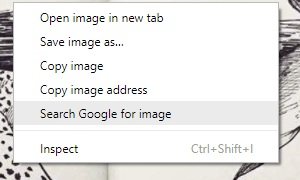 A new tab/window will then pop up when initiate the search.
On a negative result you will see something like this: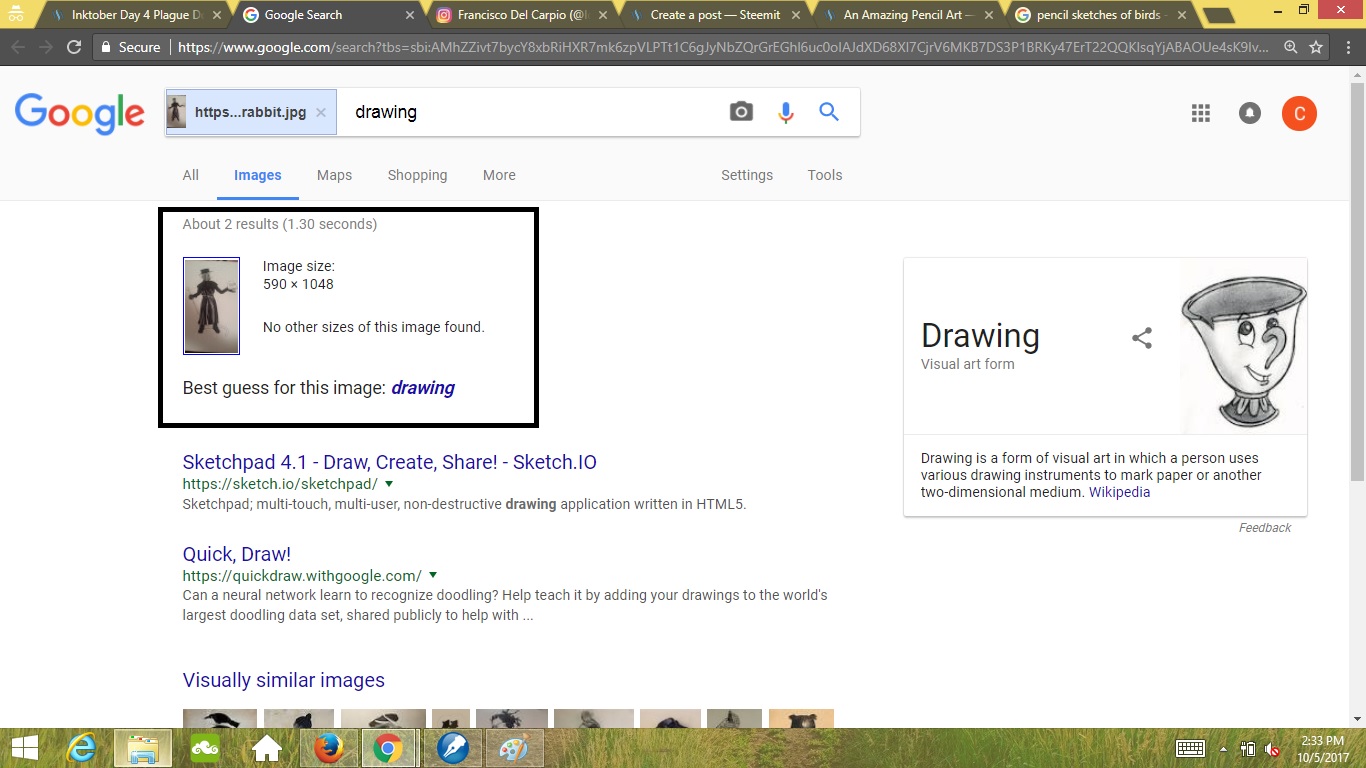 This was an image search of @honeyrabbit 's post Plague Doctor. Check out her and give her an upvote. The link of her post is below.
On a possible positive result you will see something like this: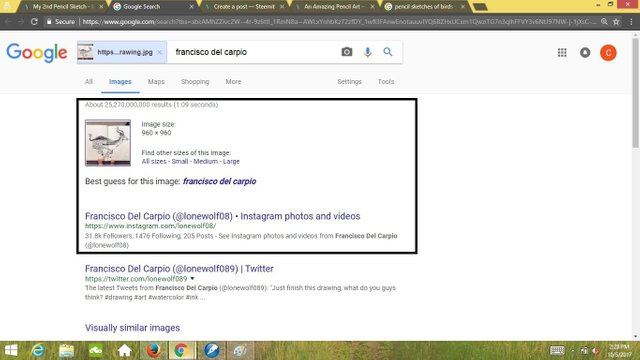 On this search of the image we see that we got over 25 billion hits. Just below image we see a link to an instagram account of Francisco Del Carpio (@lonewolf08). Lo and behold the image in question is found in Del Carpio's instagram page (posted back in Dec 2016):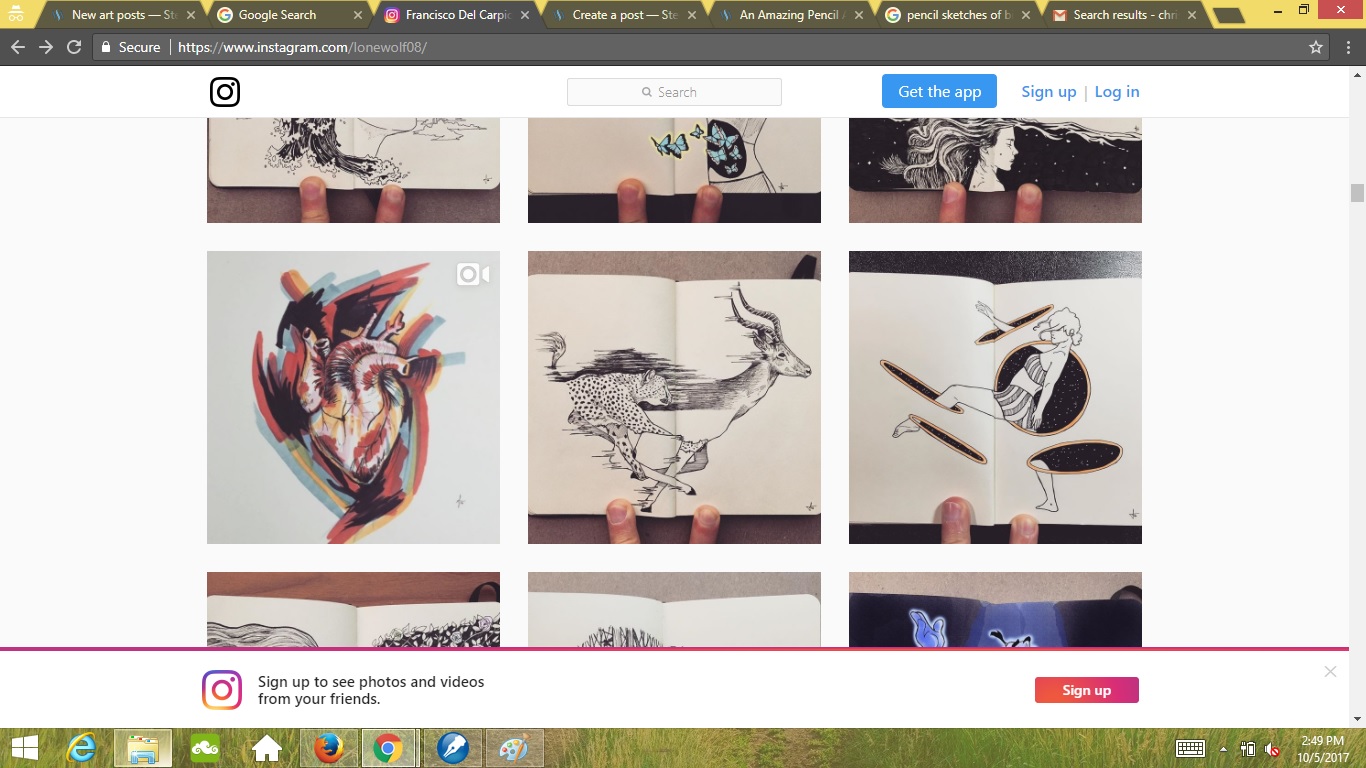 The originality of the "gazelle/cheetah" drawing is now called into question.
I won't go into detail as to which steemian allegedly plagiarized this drawing, but it will turn up on some searching. You can be the judge of steemian's guilt.
I take no pleasure in flagging a post nor having to post about this. But doing nothing would be a disservice to those in the community that actually take the time to post original works. Why financially reward thieves who steal others' works, but who also take up precious space on our steemit feeds?
Thank you for all for reading this post and taking the time to make this community great. Also please check out Honeyrabbit's post below.
Honeyrabbit 's post: Inktober Day 4 Plague Doctor - Plus Process