Help him pay his school fees🎓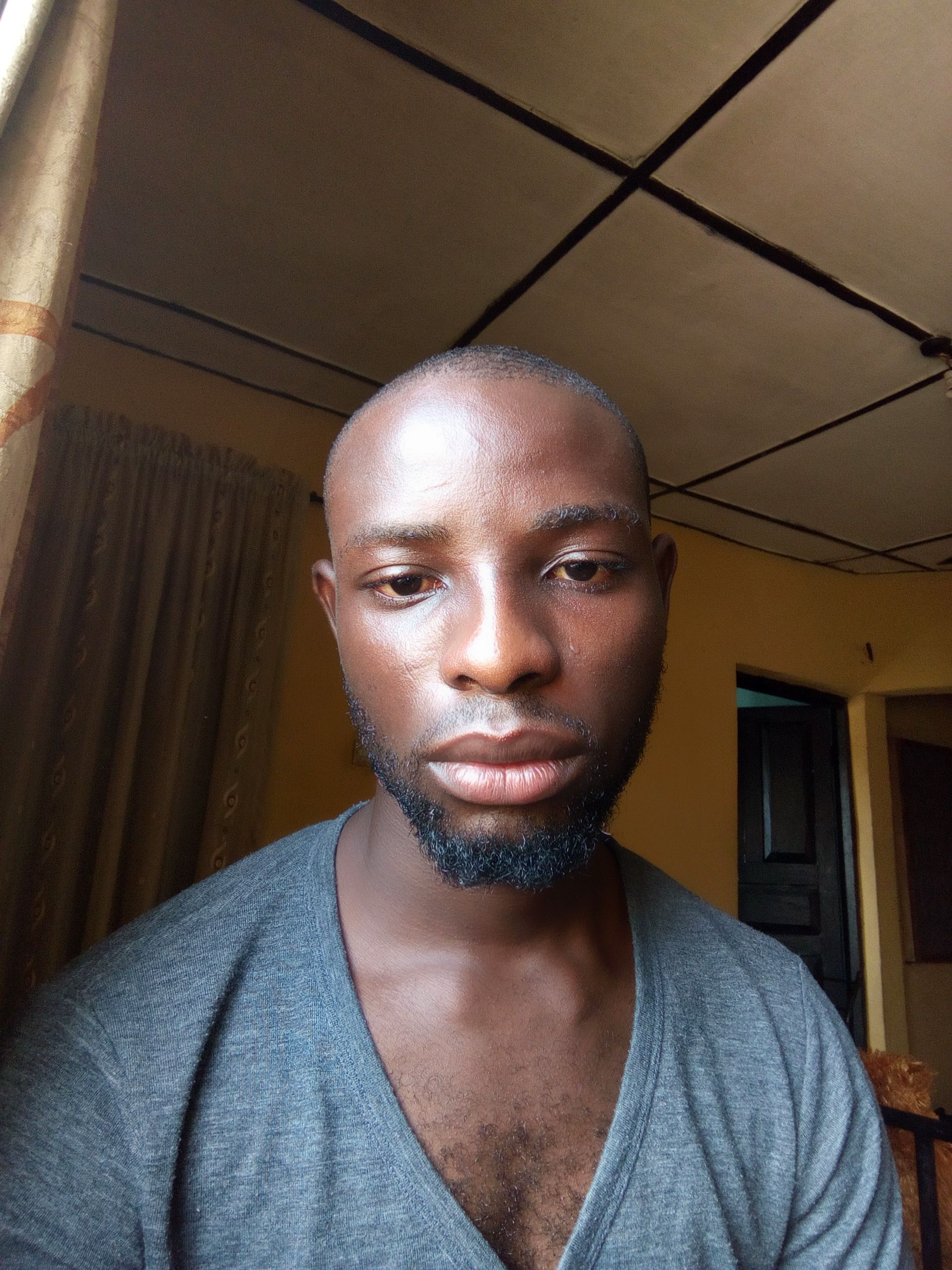 Hello steemit/steemians!
I need your help. Am confused and need a divine miracle/intervention. I struggle day-by-day to survive and going through hardship to get qualitative education. I am from a poor polygamous background where all my parents could offer me was primary education. I so much believe in the power of education, and determined to see myself beyond secondary education stage which God had helped me so far towards achieving that. I engage in menial jobs so far to raise fund and finance my education and in 2007 I became successful and achieved one out of my goals, I sponsored myself, completed my secondary education and remained focused for tertiary education.
----------------------------------------------------------------Tertiary education isn't that affordable on this part and I had to keep working and saving ahead for my tertiary education which I finally registered for in 2017(10years after secondary education). I was so determined and never ready to give up on my dreams because I know the road to success isn't easy and being determined will push me a long way.
I have been through a lot and life became unbearable the more when no one is supporting except God but I just have to move on. I became hopeless when I couldn't afford to pay for an hostel after tertiary education registration but I endured and sleeps in classes with much hope that things are going to be well with me soon. I really find it difficult to do the necessary things that will enhance my development in school due to my poverty
As a student, I take full responsibility of my education(payment of my tuition fee, and other expenses) yet no accommodation and sometimes had sell some of my stuffs to my colleagues before I could feed and transport myself to school.
Last year, I paid my first tuition fee with my savings, endured hardship, resumed, attended classes, wrote examination and the academic session ended same year. I applied for scholarship for fund late last year to finance 2018 academic session with the hope that I'd get considered but no response.
I pressed further to meet a brother for assistance and he promised to help by 2018; unfortunately for me, early January, 2018 I got the news that he was involved in a fatal auto crash and died instantly and I asked God why I have to pass through hardship before I could survive and become educated*
I became depressed and hopeless since there's none I could run to and am at a cross road where I can neither afford nor withstand to dropping out. I don't want to be a drop out and am sure I'll never be by God's grace. My dreams must not be shattered by circumstances and I believe God will surprise me miraculously.
In February 11th, 2018 my hope got restored when @emmakkluv a distant colleague told me about @steemit and I became so exited, when I heard so many wonderful testimonies about how @ steemit community had helped people facing challenges solved them and changed their lives for good. I joined steemit with the hope of contributing my quota to the community and also getting assistance to take care of my necessary bills; especially my school fee, which is my primary priority for now. @God and @steemit community are the only hope I have now.
I hereby use this medium to solicit your assistance towards paying my school fees and join others for in the ongoing 2018 academic session. I sincerely regret doing this here on @steemit but I had to for I have no one to run to for assistance and I see you all as my family who can save me from failing.
________________________________________ January 6, 2018, the new session began and I couldn't make it to school because of my tuition fee. I have been everywhere but no one is willing to help, not even my financial institutions (banks) because they give no damn about I becoming a graduate or not. Am so sad as am writing this post with tears in my eyes, I haven't resumed school just for a new session and I've missed a lot just because of my tuition fee. I don't have anybody to help me and the burden on me is too much, am so much afraid of seeing myself dropped out of school because I couldn't pay my school fees and people around couldn't assist me. I do not want that to happen. I have the deadline of next month to pay up my fee or else I'd drop out(God forbid)**.
I sincerely seek for you assistance in all ways because I believe in you all. Since I started school, life has been so difficult for me, my old parents have nothing to do to assist me because of their status and I have been hoping on God all this while. Its said and I quote,"a drop of water makes a mighty ocean", please assist me to achieved my dreams of getting education. Education is the best legacy and I want you all to be part of my success stories.
MY SCHOOL FEES IS APPROXIMATELY EQUIVALENT TO @170SBD AND READY TO UTILIZE WHATEVER I GET FROM HERE WISELY.
Please after making your positive contribution, RESTEEM for further views and assistance
I appreciate your time and assistance; am grateful🎓. Thanks💟