We're switching to loss protection bot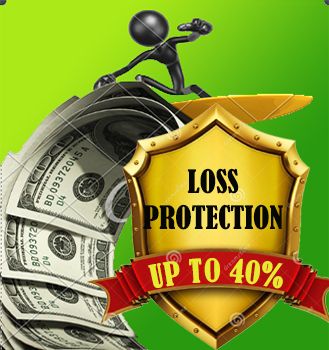 As price of SBD/STEEM against USD is highly volatile. We are unable to guarantee a positive ROI to our bidders.
Instead, We decided to switch our bot to a up to 40% loss protection bot! So you should not see the negative ROI going way towards 40% or more.
Policy to use this bot is still the same :
The max bid is now 1 sbd/steem per user, this is to avoid a single user taking all of the bidding pool.
The min bid is 0.05 sbd/steem to allow finer tweak in price
Updates :
This bot is now equipped with API connection to steembottracker. Now all the transaction appear on steembottracker will be more precise.
Please delegate to us to help us grow!
I hope you can join our vision by delegating any amount of SP. AS the earnings will be used to increase the total upvote strength and further empower all steemians.
100SP, 500SP, 1000SP, 5000SP, FILL IN ANY SP
Please vote for @yabapmatt as witness for making this bot possible
VOTE NOW!