Vote for Steemit on Hackernoon's - "The Noonies Awards" [Earn Upvotes]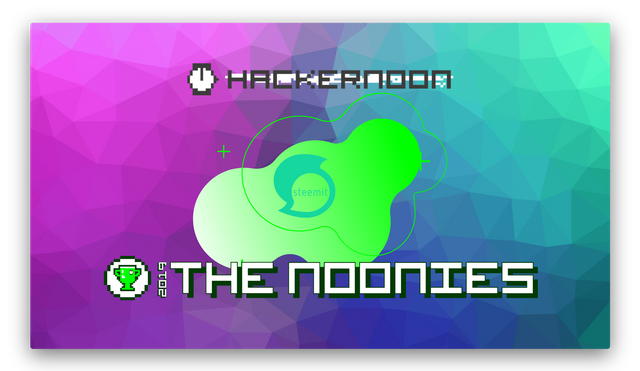 Steemit
has been nominated in the "Social Network of the Year" award under 'The Noonies 2019' presented by Hackernoon which is a major Medium based independent tech media website. Not only that, Steemit is right now ranked at number ONE: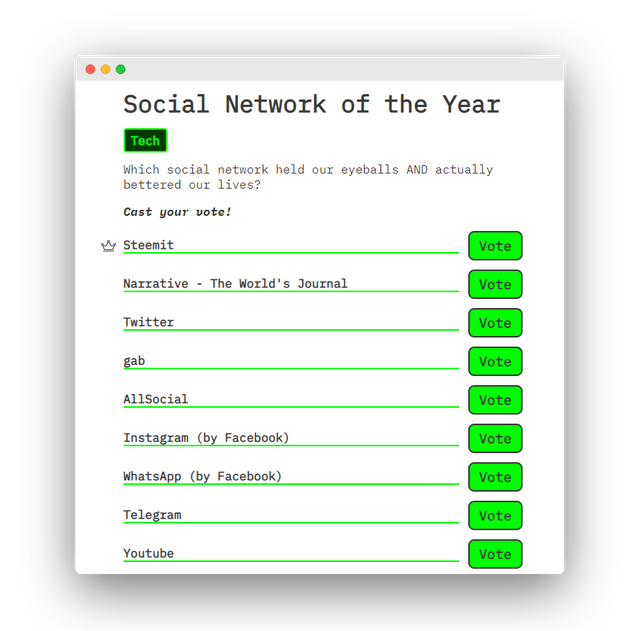 ---
Why It Matters
Hackernoon is one of the most famous indie tech media publishing house based on Medium. They publish articles from a variety of brilliant writers catering to the tech, crypto/blockchain, startups, businesses etc. niches. Just imagine if we win, they decide to come on Steemit or probably many of their writers decide to publish on Steem Blockchain also due to this. This is not just an award but an opportunity as well to get the word out among the masses and hackernoon is not small.
This is the first time they are giving awards among multiple categories. Checkout the Noonies 2019: https://noonies.hackernoon.com/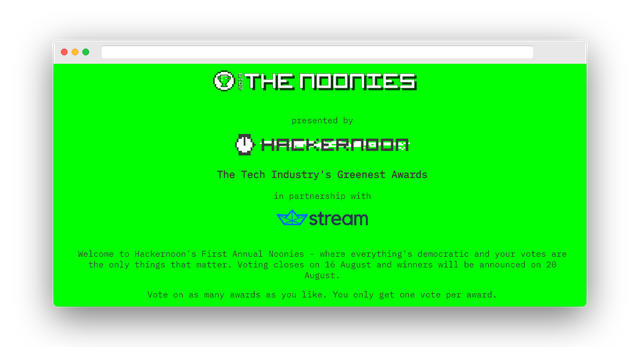 ---
To Do
Just do the following to support Steemit and earn rewards for your efforts: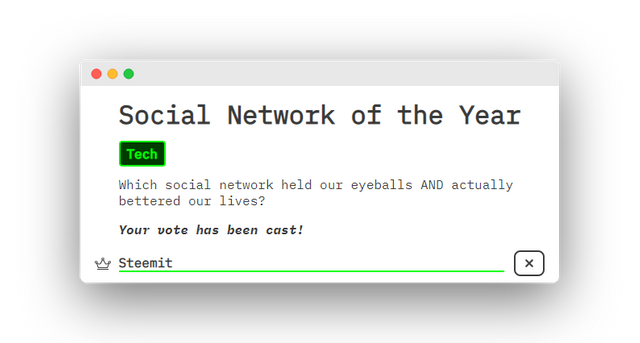 Let's do it everyone. We can win this!
---
Rewards
Upvotes at our discretion to all the valid entries. Kindly do not spam from multiple/fake accounts.
---

If you appreciate the work we do for the blockchain and its members, please vote for our witness @oracle-d by going to https://steemitwallet.com/~witnesses or directly through SteemConnect
Your vote is highly valuable for us and thank you for being a part of this Journey! Also, please do not hesitate to connect with us for any kind of collaborations that can help the STEEM Community grow.
---