FOUR REASONS I'M EXCITED ABOUT STEEMIT RIGHT NOW - My First Time Buying STEEM and My First Power Up ++
These are some very exciting times on steemit right now!
---
You can choose how you will proceed, but I, for one, and investing in steemit!
Many things have been happening rather quickly here lately, and I am super excited. Here are four reasons why!
REASON 1: VOTING POWER!!
I realize that there was certainly room for improvement in the recent experiment. However, it has proven to be successful so far. Since I joined last July, I have continued to grow in Steem Power while the value of STEEM has continued to decrease. Therefore, I have never been able to have my solo vote be worth more than a cent... ever. That is until this experiment began.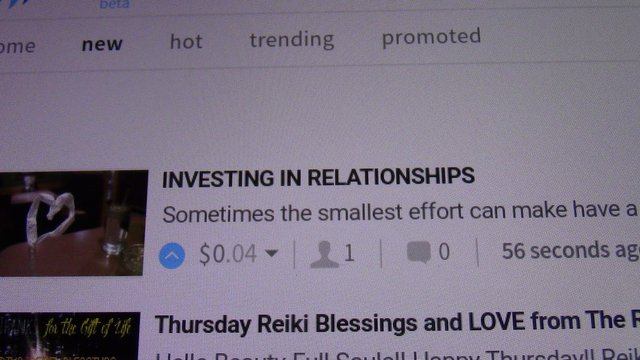 First, my solo vote became worth 2 cents. Then, today, it was worth 4 cents!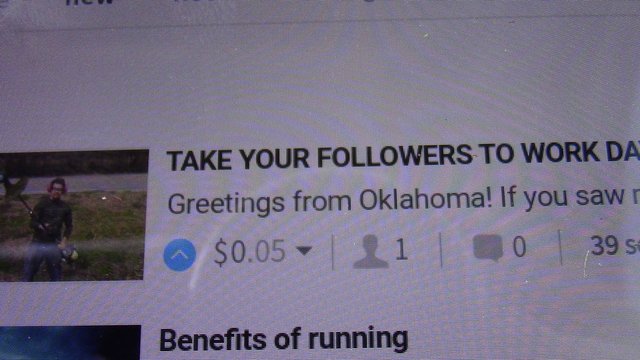 A little later, my solo vote was worth 5 sents! That is five times more than it was ever worth. Often, I have a lot of STEEM of hand, sometimes even over 10,000. I've never powered any up though because it wouldn't really matter. Now, it matters!
REASON 2: MY FIRST POWER UP
I know that a lot of users power up STEEM often. Since it never would have made a difference before, I never bothered. Today, though, I made a choice. You guys know that I have given away a lot of STEEM and SBD in my time here, so today I decided to give the gift of bigger @papa-pepper upvotes and I powered up 5000 STEEM!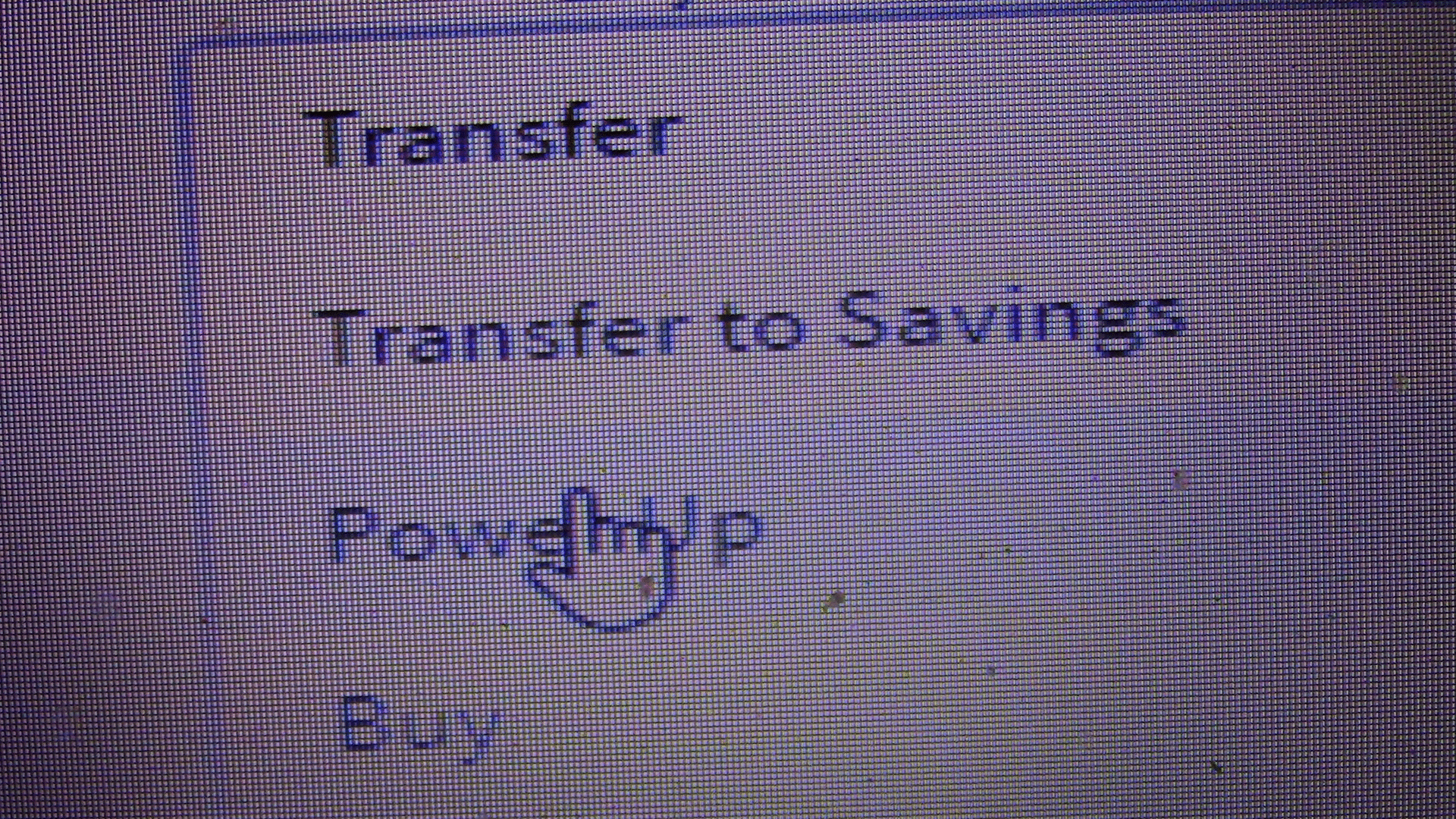 This is quite a big amount. In fact, earlier I was the 56th highest steemian as far as the STEEM available in the wallet goes.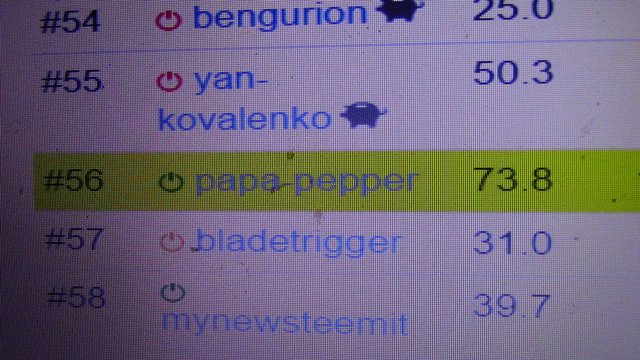 After I bought some more STEEM, I would have actually been the 54th highest STEEM-holder, with 12091.908 liquid STEEM.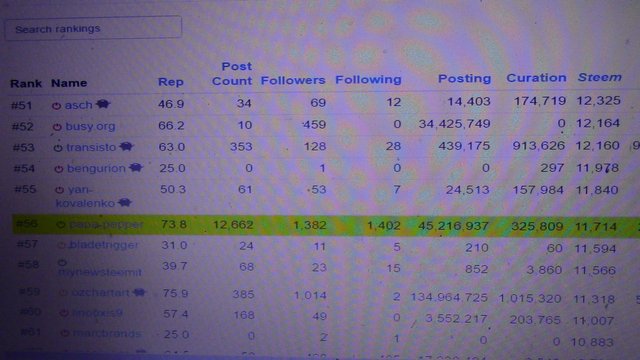 Since I chose to power up 5000 STEEM though, I have now reached more that 30,000 Steem Power!!!
REASON 3: MY FIRST STEEM PURCHASE
A lot of STEEM has passed through my hands on steemit and a lot has wound up in my wallet too. But, in all my time on steemit, I have never actually purchased any... until today!
I still had just over 35 SBD sitting in my wallet, so I thought that it was about time that I bought some of my own steem.'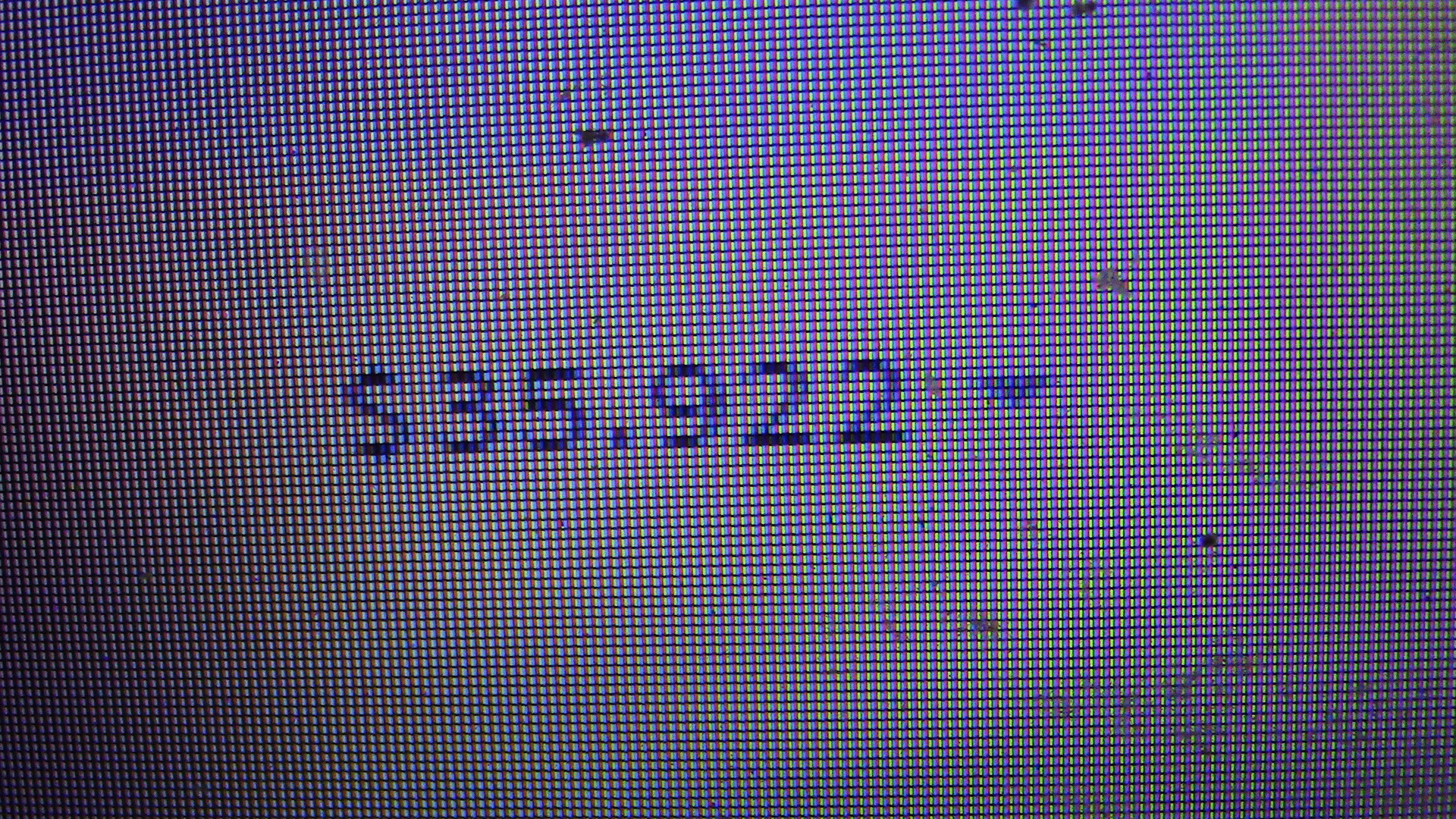 I picked up over 370 STEEM for my SBD, and I am very pleased with my purchase!!! At the time I bought it, just prior to my 5000 STEEM Power Up, I had over 12,000 STEEM in my wallet. Now that's a lot of STEEM.
I realize that my 35 SBD purchase of STEEM is nothing major, but it was my first, and it's all that I had laying around. I did just meet a steemian who recently spent 10 BTC on STEEM though, @htooms... which, is @smooth backwards... interestingly enough. Here is a quote from @htooms on the purchase.
I bought 10btc worth yesterday - got some at the bottom of the dip.

But I didn't make money on the rise - I powered it all up! Go Steem!
REASON 4: LOW STEEM VALUE & NO SBD = HIGH STEEM PAYOUTS FOR POSTS
When you do not choose the post payout option of "Power Up 100%" and you don't "Decline Payout," you'll get paid half in Steem Power and half in SBD/STEEM with the "Default (50% / 50%) selection. Right now STEEM is below 10 cents and there is no SBD being paid out, so... that's a lot of STEEM and Steem Power.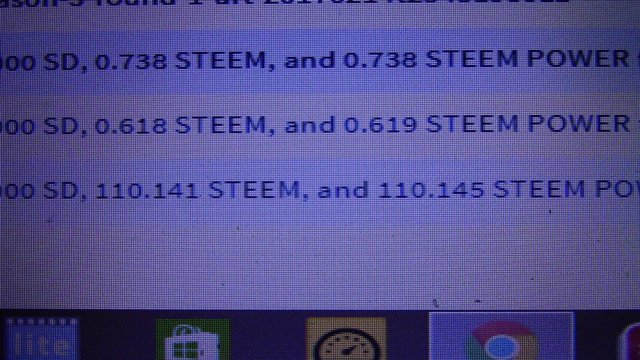 Recently I got a payout that put the equivalent of $17.85 in my pocket. That default option payout turned into over 110 Steem Power and over 110 STEEM in my wallet! If the price of STEEM returns to $1 some day, I will have made over $200 off that post!
This is why I love posting at times like this. The STEEM payouts are high and it's a great chance to get a lot of Steem Power, which is actually starting to matter due to the current experiment.
CLOSING THOUGHTS
The experiment has been emotionally hard on many, but it is starting to show preferred results. @dan has left, but
steemit > @dan

I mean no disrespect there, but I desire to point out that if the absence of one individual can negate the entire community, then we have no community. There is much more to steemit these days than @dan, and @ned and others can handle what's ahead!
LONG LIVE STEEMIT!
---