Testing Out My New EpicThreads Steemit Gear: Putting My Steemit Cap To The Test As I Try and Feed as Much Free Food As Possible!
Greetings, Steemians!
I am at it again! Creating new Epic Steemit Gear and feeding people free food!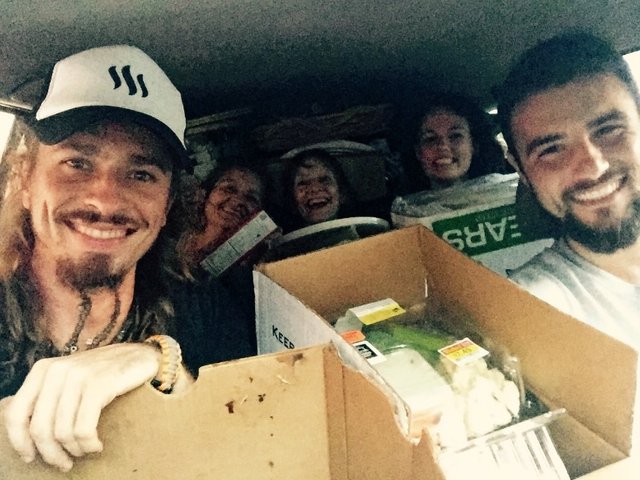 I feel like hats are one of the most practical items that can be made into Steemit gear. It's so easy to wear every day, whereas with a shirt for example, very few people would wear the same shirt every day. There are also lots of circumstances where you would want/need a cap for functional reasons and its easy to take on and off, so might as well make a Steemit cap! 
So I set about designing a practical but fashionable EpicThreads Steemit Cap!
I specifically designed this one to go with my EpicThreads Steemit-T that I already designed and made. Here is the photo shoot Steemit Post I did about it. This is a simple and clean black and white cap despite the fact that Steem logo is blue tones. 
I am all about Steemit and I am all about fashion, so it only made sense that my cap and shirt would go together!
Also because I feed 40,000 FREE meals a year I am regularly going out on food adventures. I figured I would test out my new Steemit Gear by seeing how much free food I could feed in one day and promote Steemit while doing it!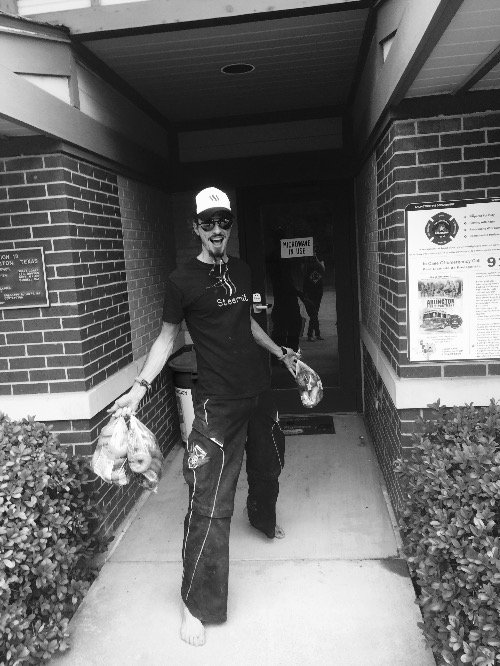 So I spent the whole day harvesting, preparing and delivering FREE food! You can see me and some Eden Knights TOTALLY packed into an SUV in the first picture at the top where we shared at least $1k worth of free food. 
Along the way I was sure to stop off at local fire stations to deliver food to them as well. I find it very important to live an honorable and generous life. Even when I disagree with things like "The Government", I don't box in every person that works for the government as a "bad" person. In truth, a lot of fireman are honorable people and have helped many people. I have made friends with a lot of fire stations over the years delivering them food. 
So despite the fact that I disagree with the government and taxation etc., I still support the people and live EVERY day in testament to my ideals.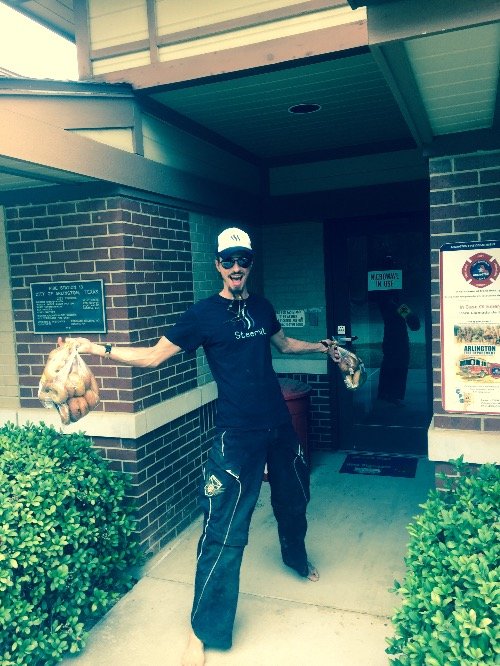 After the long successful day, I was very happy with my new EpicThreads Steemit-T. I am going to be wearing it often and also designing a lot of new colors/styles! 
Of course to support Steemit even more, I will be making these EpicThreads Caps as well as all other future Steemit Gear Designs available for Steem$ on our web site as well as Peerhub.com. 
Because everything I do is in support of building the world I want to live in, its important to me to integrate realities such as cryptocurrencies and Steemit into life as much as possible. 
Down with the old system, in with the new!


∞§∞ Steem On ∞§∞