I Got 100+ FOLLOWERS!!! + Author Box To Every Post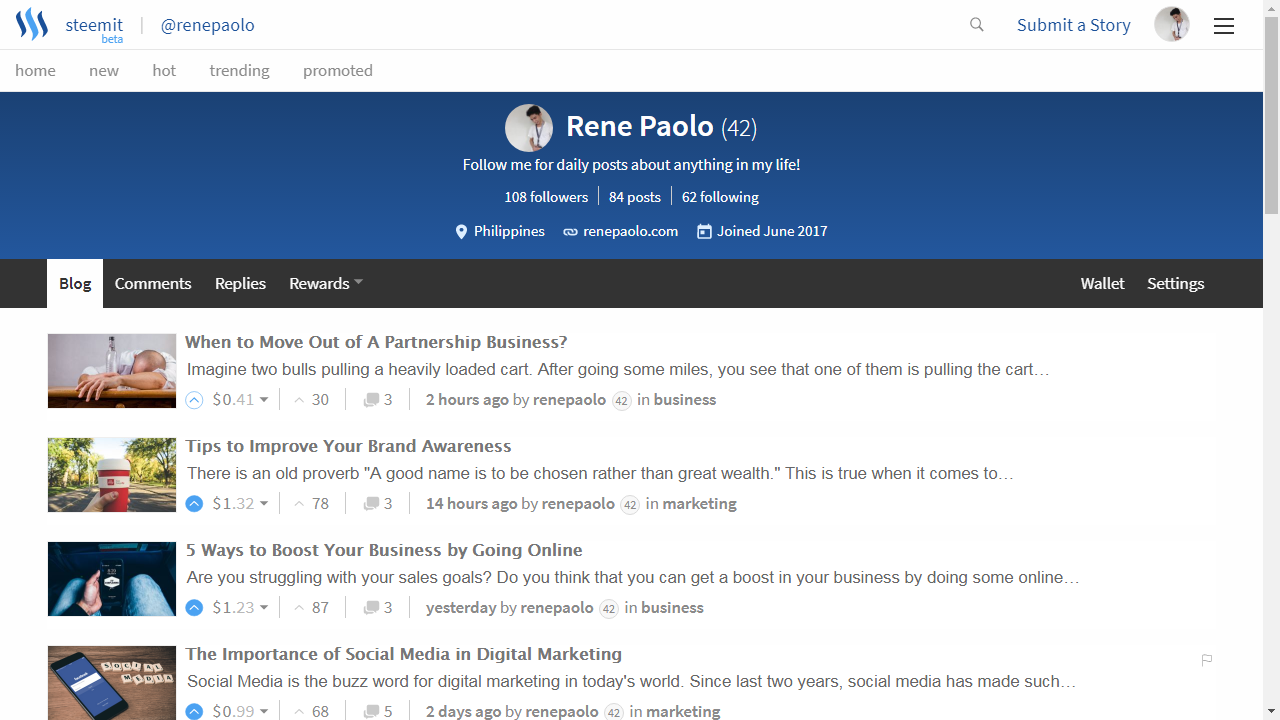 Hooray!
It was almost a month ago since I joined Steemit. I made new friends, followed great people, and wandered in this great community. Here are some highlights:
Learned the basics in crypto trading, and actually started trading. :D

I joined the PAL Network by @aggroed / @minnowsupport. The network is THE BEST PLACE FOR MINNOWS to start with their Steemit journey. I've been in the community for almost a month as well and I've been a lurker in the shadows reading other people's amazing conversation about cryptos and Steemit.

I also saw @jerrybanfield joining this community! I'm a huge fan of him, I take most of his free courses on his website.

I did my first withdrawal through @bittrex, it was a great service. I even created a guide for minnows who need help in setting it up. You may check it here.

I also joined the #teamphilippines! I am from the Philippines and it is my duty as a Filipino to represent the Philippines in every way I can. :D

I am also doing a little experiment with Steem Voter by @cryptomancer and @thecryptodrive as of the moment. I will reveal it as soon as this month-long experiment is finished.

Lastly, I created my very own author box (which I already added to some of my previous posts). :D I believe Steemit is a great community. And we must take a role in making Steemit the best platform it can be. This is my way of showing the world how proud I am to be part of the Steemit community! You may see my author box at the end of the post.
To everyone who supported me in my journey here on Steemit, MARAMING SALAMAT SA INYONG LAHAT! In English, THANK YOU VERY MUCH!
What's new? In a few days, I'm letting my voice be heard, literally. :D