Why Should You Start Blogging On Steemit?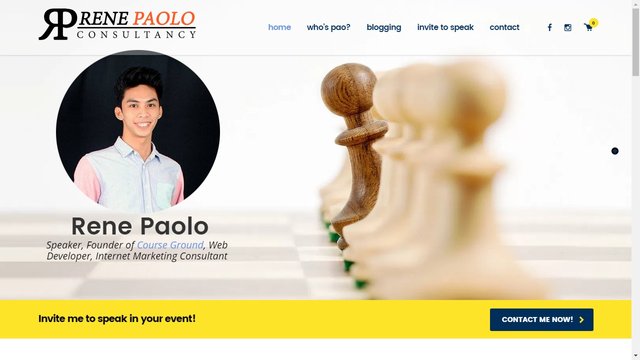 (A screenshot of my blog)
EDIT: Wrong TAG.
Steemit is a good place to learn how to blog. When I started blogging, I remember doing it on a self-hosted WordPress platform. I didn't know what I was doing, I didn't get much attention when I began.
Here are some of the reasons you should blog on Steemit.
1. Instant Audience
Steemit is a huge community. Even if you are just starting out, I'm 100% sure that at least one person can see your post (well, just don't forget to put your #introduceyourself tag, of course). Unlike blogging, where you have to share your post to social networking sites to get your first traffic, Steemit take cares of your early promotion for you.
2. Loving Community
Okay, I don't wanna sound cheesy here, but I fell in love with Steemit already. I just like the way people exchanges their opinion, supports one another and builds long lasting connection.
3. Visible Earnings
In blogging, you may or may not start earning on your first two weeks, or even your first month. That's discouraging for new bloggers. I remember the time I started, after a month of blogging, I still find no good earnings. Here on Steemit, I was able to monitor how much I'm getting for each post.
Why is that a good thing?
It motivates you to do better. Know what titles click and what doesn't. There are even support groups for writing.
4. No Fees
This is my favorite. As I started several online businesses with only $3, extremely low or no capital at all is a thing for me. You won't have to worry about paying for your next hosting and domain name payment cycle. It's completele FREE.
5. Build Your Loyal Followers Easily
If you post good content, like blogs, followers follow. Here on Steemit, you will meet amazing followers, and mentors as well, who will up your blogging game. They soon turn to friends, so treat them right.
I know I sound like promoting Steemit, but who cares? It's my 2 cents. This is how I feel about Steemit.
Like this post? Upvote, resteem, and follow me for more!