How many weapons in India-Pakistan war?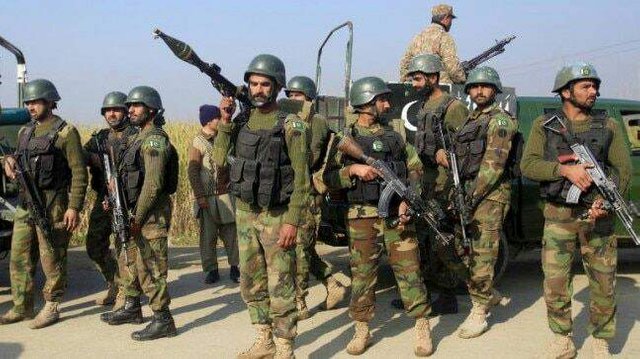 Prothom-alo
International
Indian air force says that their 12 Merez 2000 jet aircraft took part in the attack and bombarded 1,000 kilograms of bomb blasts in Pakistan. Photo: AFP
Indian air force says that their 12 Merez 2000 jet aircraft took part in the attack and bombarded 1,000 kilograms of bomb blasts in Pakistan. Photo: AFP
On February 14, 40 Indian CRPF personnel were killed in a Taliban attack in Kashmir's Pulwama, which has resulted in a heat wave between the two countries. War fighting attitude The threat of attacks and counter attacks is underway South Asia's two rival countries have nuclear weapons. These weapons can strike from one country to another. India has fire-3, 9 types of missiles including Brahma. They range from 3 to 5 thousand kilometers. On the other hand Pakistan has Shahin II missile. Its tilt is 2,000 kilometers. There are also 140 to 150 nuclear warheads. 130 to 140 weapons in India's hands. There are risks of using nuclear weapons in the hands of the two countries. Al-Jazeera has published a comparative picture of South Asian Presidential budget military budget, nuclear capability, military, aviation and navy.
Who is ahead in the military budget
According to the latest information from the International Institute for Strategic Studies (IISMS), for the 1.4 million troops in 2018, India had allocated four trillion rupees ($ 58 billion) in military sector. This amount is 2.1 percent of the country's GDP. Pakistan, on the other hand, allocated a budget of US $ 1.66 trillion ($ 11 billion) last year for its 6,53,800 soldiers, which is approximately 3.6 percent of the country's GDP. Besides, in Islamabad, Islamabad got $ 100 million foreign military assistance in the year 2018.
Between 1993 and 2006, Pakistan spent more than 20 percent of the government's public expenditure. This is information from the Stockholm International Peace Research Institute. It says, in the military sector, 16.7 percent of the public sector spending has been spent in the military sector. In comparison, government spending in military sector in India is below 12 percent in 2018. In 2011, it was 9.1 percent.
Who is more than a missile and a nuclear weapon?
Both India and Pakistan have very devastating missiles. These are nuclear weapons. India has 9 types of operational missiles. According to the Center for Strategic and International Studies (CSIS) of Washington, the notable missiles are the fire-3. Its range ranges from 3,000 kilometers to 5000 kilometers.
On the other hand, Pakistan's missile program has been developed by China. They have mobile short and medium scale weapons. CSIS says these weapons are capable of attacking anywhere in India. Shaun-2 is the longest missile in the missiles in their hands. Shaheen-2 is the largest missile missile in Pakistan, which can hit targets of 2,000 kilometers away.
According to the SIPRI, there are 140 to 150 nuclear warheads in Pakistan. On the other hand, India has 130 to 140.
What is the strength of the army of any country?
IISS data says that there are 1.2 million strong military forces in India. There are more than 3,555 tankers deployed in the battlefield, three thousand 100 infantry battles, 336 armed forces and cannons have 9,719 people.
The army of Pakistan is relatively small. Army forces 5 lakh 60 thousand Tanks 2, 496, armed transport vehicles 1,605 and artillery gun 4 thousand 472. But in a report this month, the IASA has said that despite having more than a military force in India, they have less capacity. Because they lack adequate logistics, maintenance, ammunition and spare parts.
How many air force members are
Indian air force member 1 million 27 thousand 200 814 warships Indian air force is significantly bigger, but there is concern about the fighter fleet of the country.
Indian officials say their air force has Russian's old jet. Such as MiG-21 These were first used in the 1960s. These jet planes will be removed soon. On the other hand, 22 squadrons may come to India by 2032.
Pakistan has 425 warships. These include the F-7 PG of Chinese technology and the American F-16 Fighting Falcon Jet.
IASSS has said in an assessment of the year, that the air force of Pakistan is getting more prosperous.
Who is behind the navy
Indian Navy has an aircraft carrier. There are 16 submarine, 14 destroyers, 13 frigates, 106 patrols and coastal warships and 75 war-fighting aircraft. Apart from this, the Indian Navy has 67,700 members.
But the coast of Pakistan is less than India. The amount of arms is not too much for them. They have 9 frigates, 8 submarines, 17 patrols and coastal warships and 8 ships to combat.
According to the BBC, the war between India and Pakistan has been repeated several times. India has been a militant attack many times. The attacks have increased in the corresponding year.
After the independence of India in October 1947, India and Pakistan fought for Kashmir for two months.

In August 1965, there was a brief period of war with Kashmir.

India supports Bangladesh in Bangladesh's liberation war in December 1971. Against this, India and Pakistan were caught in the war.

Pakistan and India in the battle of Kargil in May 1999, Pakistan and India.

38 people killed in the 2001 Indian-administered Kashmir attack Two months after the killing of Indian Parliament, 14 people killed.

Militant attacks in Mumbai on November 2008. Mumbai's main railway station, 166 people killed in a luxury hotel attack. India's accusation, Pakistan-based Lashkar-e-Taiba

In January 2016, a militant attack on India's air bus. In the four-day strike, seven Indian soldiers and six militants were killed.
19 Indian soldiers killed in militant attacks in Kashmir on September 18, 2016 After that, Indian soldiers launched a surgical stack on 30 September in Kashmiri Kashmiri. But Islamabad denied the attack.
The Pakistan-based militant group, Jish-e-Muhammad, has claimed responsibility for the February 14 attack. India blames Pakistan for this According to the Times of India Online report, India has claimed that 300 militants were killed in an attack by Indian Air Force on Pakistan's Line of Control (Line of Control). The air strikes were launched at the foundation of Pakistan's Jais-e-Muhammad, Hezbollah Mujahideen and Lashkar-e-Taiba (LeT).
And it has been claimed by Pakistan that the Indian air force troops entered Pakistan in violation of the Line of Control. Counter-answer has also been made by the Pakistani army. Indian fighter has been forced to return. However, the country denied the death of anyone, the country.
Posted using Partiko Android