Trial complete. Week 1 results
The @savest two week trail is complete.
We saw excellent posts daily from each one of our members
and achieved some amazing results.
Thank you @patelincho, @jphenderson, @fuzzyvest @chetwithersby and @nepd for donating your votes.
You made it all possible.
Thank you
@akrid, @paulag, @saywha, @krazykrista, @road2wisdom, @steempowerpics, @nepd, @steemitadventure, @whatsup, @artedellavita and @eirik
We apprectiate your participation in the trial
We are looking forward to hearing hearing all of your feedback.
---
Here are some of the results from our first week.

Here we have calculated the value of each daily vote from our trial trail.
and added it to the vote value of our supplemental shares.
After accounting for the 25% curator cut and 50% powerup
We approximated a return of a little over 16 SBD by the end of the week.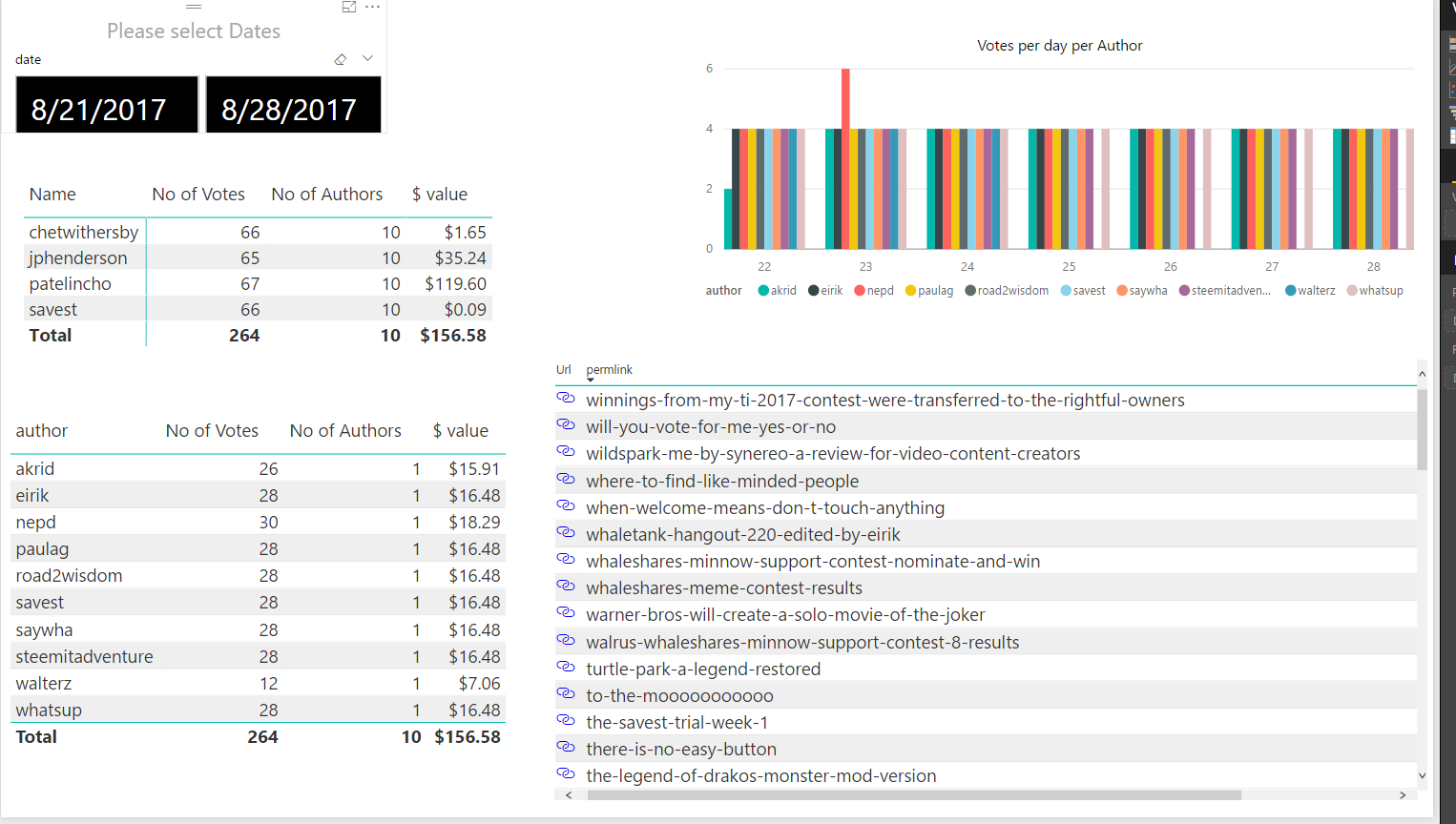 During the first week, I messed up the voting a little bit
But we can see here that the results were very close to our approximated calculations!
---
Week two trial results will be announced in a couple days.
We are still collecting all the data and feedback.
We encourage you to share your thoughts, suggestions and questions in the comments.
We are looking for an SP delegate sponsor or trailers
Please contact me or @akrid with any offers.