YOUR Tour of All Access Passes! Day 8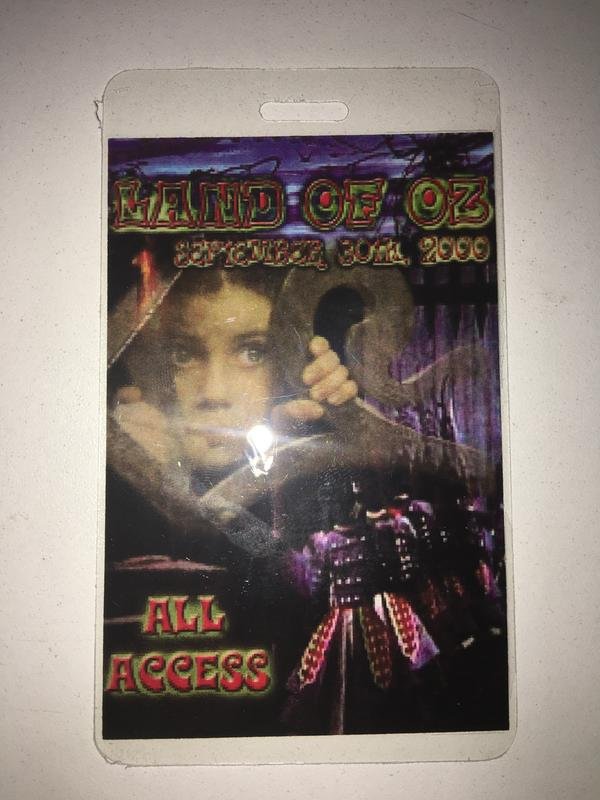 THIS pass falls into the category of:
We're going to learn an amazing NLP Technique today!
😍
One that is somewhat associated with the All Access passes of events that escape my memory's recollection...
Like this one.
Great feelings are associated with these passes, and wonderful sensations have been anchored to them, though without any conscious memory of the event.
Which segues into:
YOUR new psychological technique you can use to super-charge your life! 😀
The technique is called Anchoring.
We all have this phenomena affecting our lives whether we realize it or not...
Today you're going to learn:
What Anchoring is,
How it affects you,
How to intentionally implement its powerful effects!
ANCHORING
We all look forward to eating.
Why?
The activity is anchored with the feeling of satisfaction, of filling a need, of ending the pain of being hungry.
Like Pavlov's dog, we have a physical response to external cues.
This also works for negative consequential experiences we know are coming:
Wake up late and know that traffic is going to be bad,
Before going outside into really cold weather,
Your boss's boss will be visiting your work place tomorrow and he/she is not very nice to you
Those soon-to-come-experiences of unpleasantness set you up physically for the coming physical or psychological pain.
Your posture becomes hunched (protective), you may get very angry (you can ONLY be angry at yourself, by the way - more on that later), and you likely feel smaller: A protective mechanism to minimize the amount of you exposed to the traumatic stimuli.
HERE'S WHERE YOU CAN USE THIS TO BIG-UP YOUR AWESOME FACTOR:
Through you, yourself being Pavlov;
with YOU as the experimental subject. Here's how:
Take your non-dominant hand 🤚
In my case, it's my left: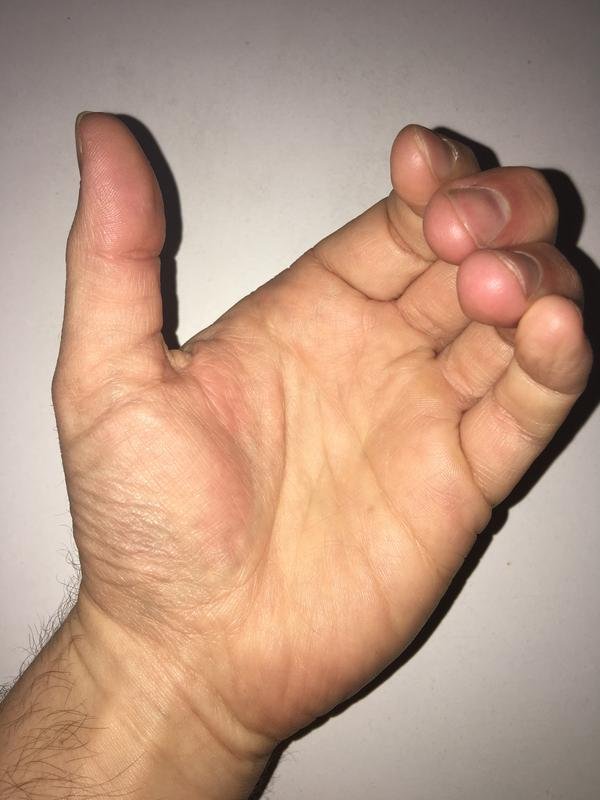 You want to make this shape with your non-dominant hand: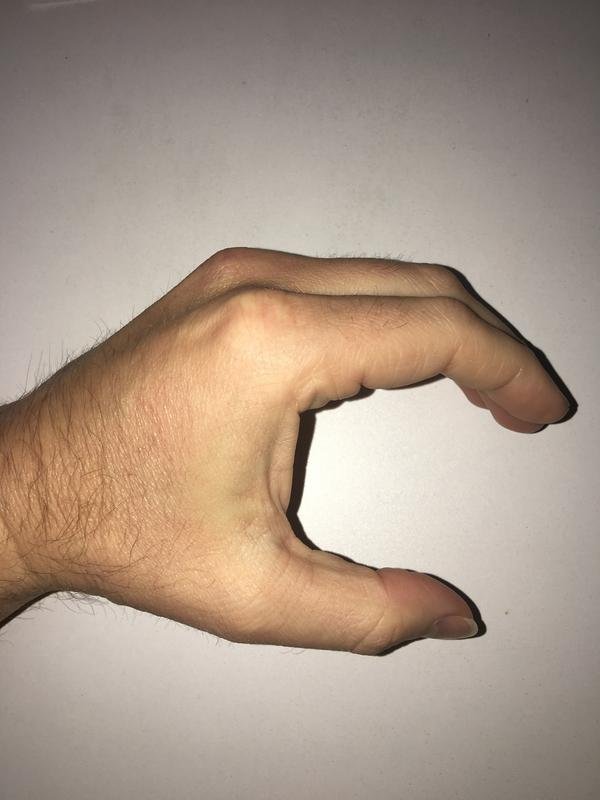 Now, start breathing in through your nose, and out through your nose.
Make sure you are in a very quiet area with nothing to distract you.
No sounds, a quiet area.
Think back to the last time you felt incredibly powerful...
Breathing in through your nose, and out through your nose.
You are strong 💪, you're in control, everything is perfect. You are made of DIAMOND, invincible, and you are 50 feet tall. The world is YOUR domain. You are broadcasting healthy, powerful energy from every pore of your skin, like every atom in your body is full of unlimited light and energy; you are weightless, and you energize everything around you.
Breathing in through your nose, and out through your nose...
You are humming with power, more power than you have ever felt; you are unstoppable and the most positive influence on the world for miles around you.
It feels incredible, doesn't it?
Now, while you're feeling it, feel that amazing energy multiply TENFOLD!
Now KEEP that energy flowing strongly within you and around you, and you want to take your dominant hand, and pinch these areas on your non-dominant hand:
This X with your middle finger,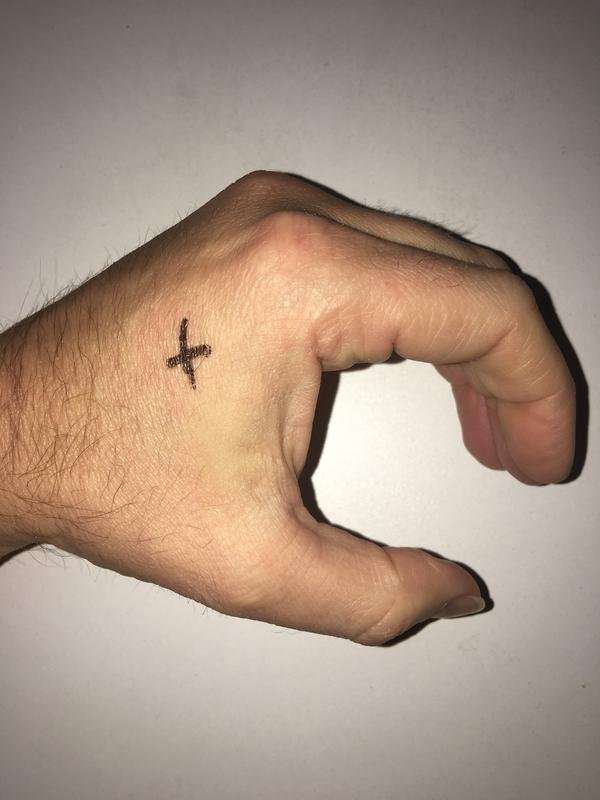 And this X with your thumb:

Another view, same X: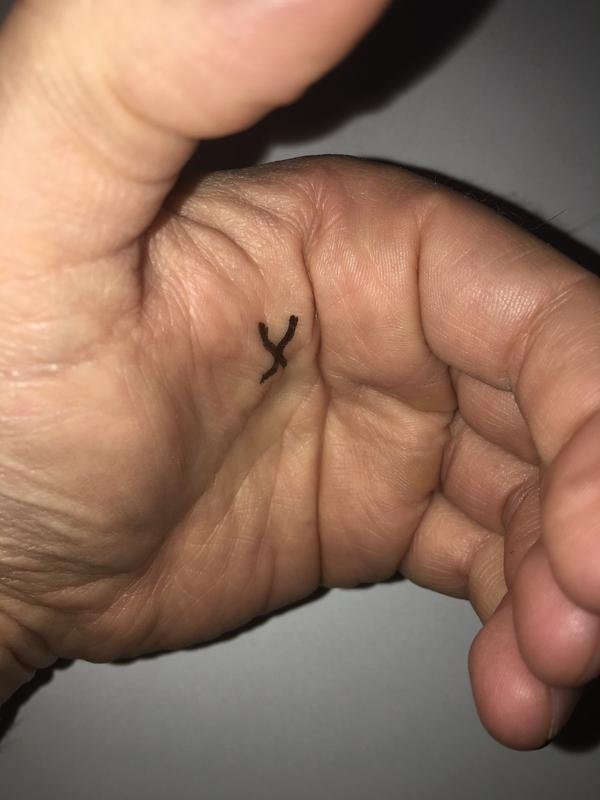 There is a nerve cluster in your palm (the median nerve) which branches out to your fingers.
This is the nerve you are manipulating with your thumb.
The radial nerve is on the top of your hand, which your index finger is lighting up.
Feel around the areas, pinching all the while, and you'll find them. You only need to pinch as hard as necessary to trigger the nerve, stay comfortable while doing it.
The one triggered by your thumb is the most important.
You are Anchoring how amazing you feel to this self-imposed external stimuli. Please repeat these steps several times.
Remember: Repeat the exercise, several times, amping yourself up to feel the best you've ever felt in your LIFE, and then manipulate these two nerve bundles with your pinching thumb and middle finger, like you're gently trying to touch them, with your non-dominant hand in between.
You are Anchoring the nerve trigger to feeling incredibly positive and powerful.
Now wait a few hours.
Maybe you want to set the alarm on your phone for three hours from now, and squeeze those nerves again;
You will instantaneously be shot back to that state of feeling invincible and powerful!
A very useful technique to quickly bring yourself to your most positive and powerful state before:
Walking into work
Joining a party
Meeting someone for a date
Giving a presentation to a group
Greeting friends
Wherever you want to present your absolute best self, you can pinch your hand (in public) without anyone recognizing what you're doing to
'Power-Up.'
I've studied NLP (Neuro Linguistic Programming) for over a decade; there is so much more to share with you...
Coming soon!
Some of the NLP books in my library: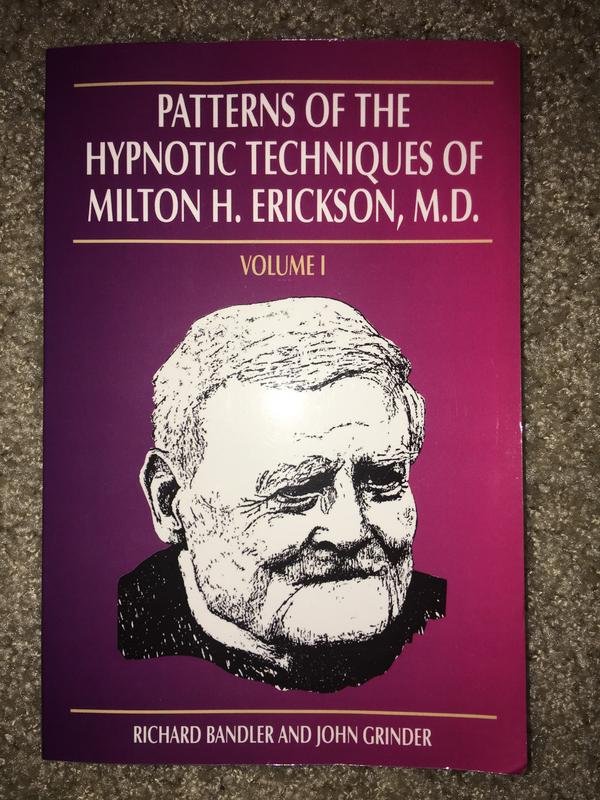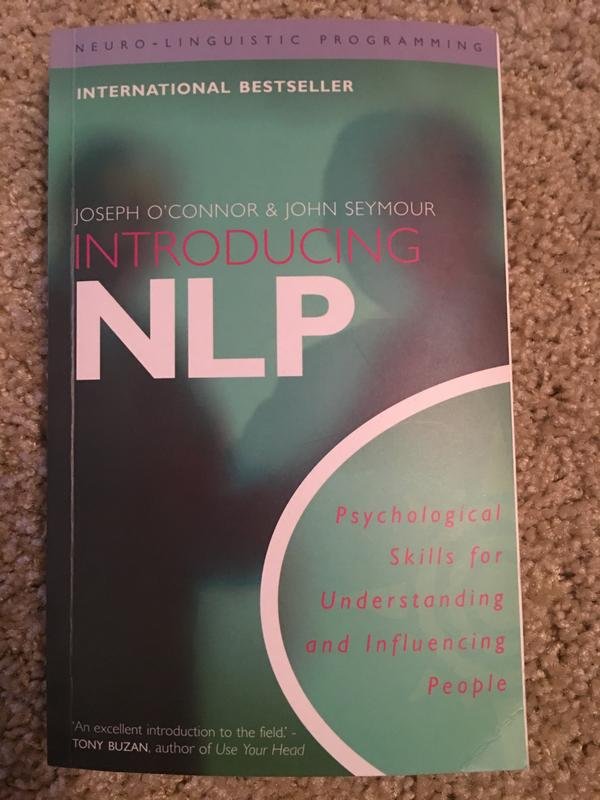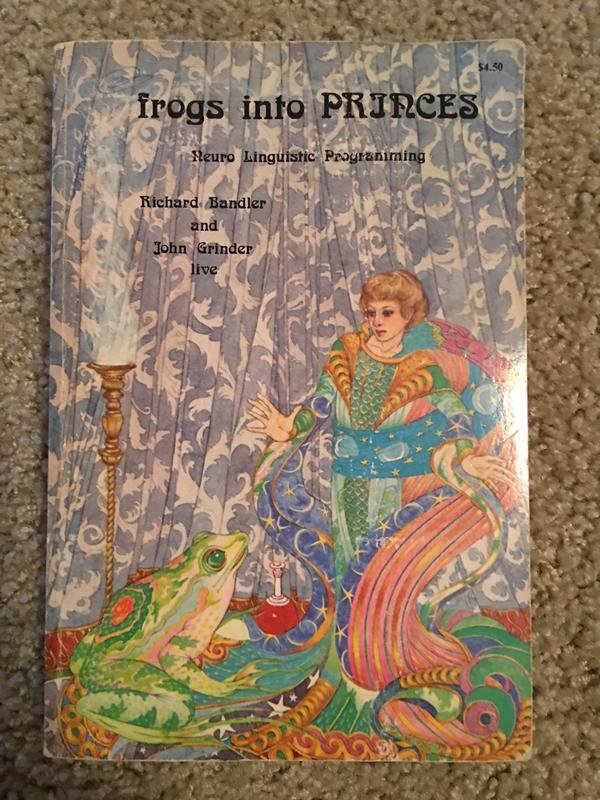 Be your absolute best as often as possible, and you will come to find that the world tends to reciprocate.
😉
Have an awesome day Steemit!