The Name is ZLATAN- Hattrick man
Thats how you do itlike a boss....
Indeeed this has been the Best La Galaxy tranfer ever!!!!
Watch all the Goals scored by Zlatan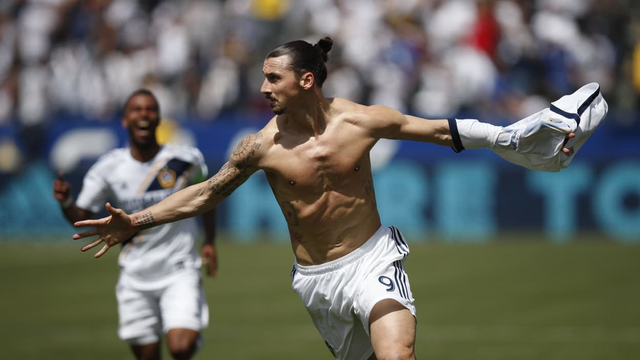 Source
he made it look too easy....
well as he says " you should compare humans with him"
LIONS dont compare themselves with humans
Not only he scored an equaliser but he also scored a hattrick and most important won the game for his team
The defence LA has guess he needs to score hattrick in every match
Read my post on SCORUM


Do you use eSteem?
eSteem is a Mobile📱& PC💻 application for steemit with cool features. You get incentives for posting through @eSteem apps.
eSteem Spotlight; eSteem rewards its users with most Posts and Comments.
Download eSteem for your Mobile📱
Android devices Google Play Store
IOS devices Apple Store
Download eSteem Surfer for your PC💻
Available for all OS Github
Join eSteem Discord https://discord.gg/tgKCGr4
Join eSteem Telegram https://t.me/esteemapp