Here are a few more things you should know about Spinbot!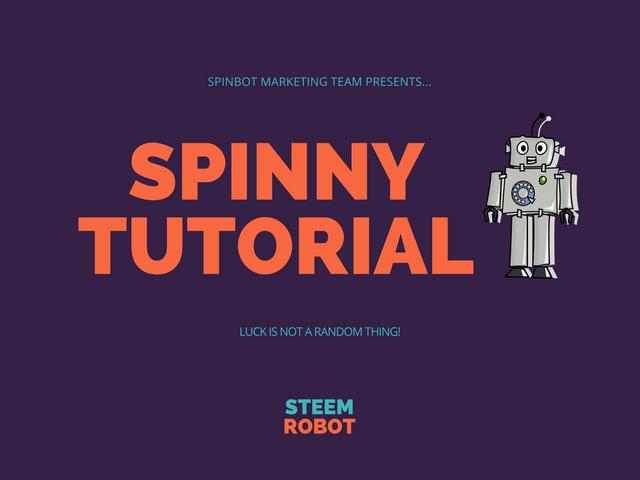 Here are a few more things you should know about SpinBot aka Spinny! Although Spinny was just recently created there is a real buzz going around and Spinny is steadily gaining attention. Here are a few things you should know about Spinny.
Spinbot is an artificial lifeform capable of remembering Steem members who contribute a minimum of 1 Steem to it's cause.
Steemit is it's primary platform although Spinny's territory will be expanding in coming months!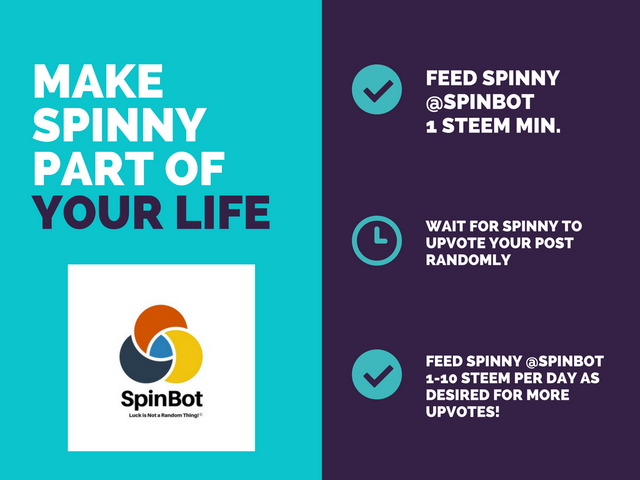 1.) Spinbot aka Spinny only requires 1 Steem to remember you forever!
2.) You can feed Spinny everyday a minimum of 1 steem up to a maximum of 10 steem.
3.) The more you feed Spinny the more likely you are to receive an upvote from Spinny.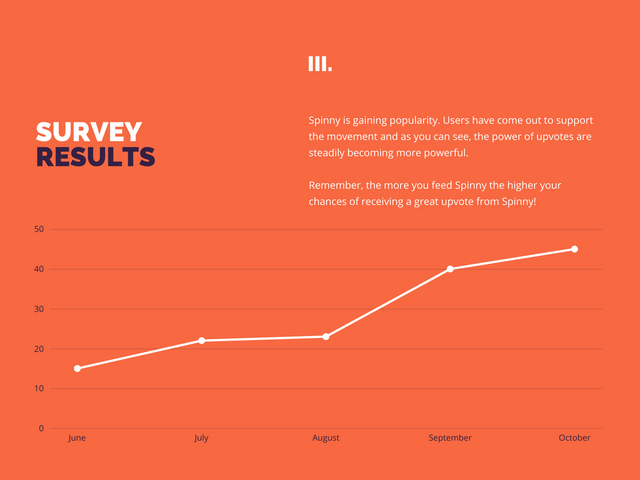 Remember Spinny is a project dedicated to the entire Steemit community and as proof of our commitment to social change and development, we have pledged 20% of all profits will be going to a charitable contribution of our choice every month. Help Spinny and you'll be helping yourself and people in need!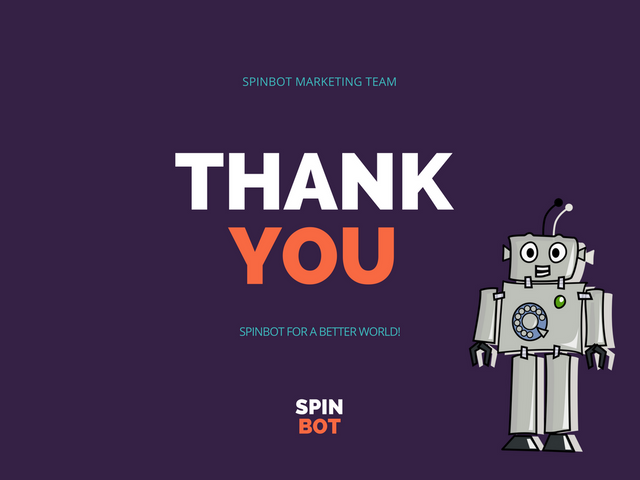 For more information about how Spinny works, read Spinny's introduction letter here:
https://steemit.com/introduceyourself/@spinbot/introduction-a-letter-from-spinny
Thanks for reading!
Sources:
Canva.com