Spinbot Official Announcement 10-21-17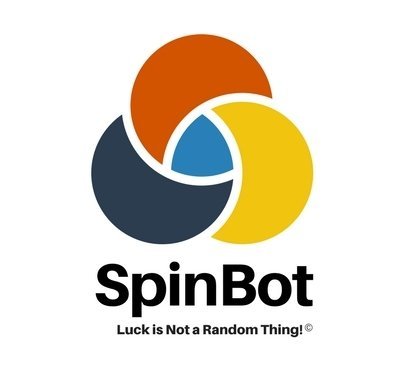 What can Spinny do for you?
Spinbot is an artificial lifeform spreading happiness in the form of up-votes. To join the revolution simply send a minimum of 1STEEM to @spinbot to gain a place in Spinny's heart.
Every user who sends a minimum of 1STEEM to @spinbot will be remembered forever and earns a chance to randomly receive one of 10 Spinny upvotes per day.
Isnt't that fantastic?
What's New?
Spinbot recently received a significant amount of delegated Steem power from the ADSactly society (@adsactly). We are very appreciative for their support!
Currently Spinny's up-vote is worth almost 3.00SBD! This will allow Spinny to grow at an exponential rate.
More Exciting News?
Spinbot has recently acquired the domain name : www.spinbot.io and will soon be offering users the ability to review their current investment amounts in addition to providing other useful statistical information. This will provide additional transparency to all our customers.
Keep in mind that Spinny runs on fuel of integrity, honesty and good will!
Finally we would like to announce that from this point on Spinbot will accept SBD at a rate of .8 Steem per 1SBD.
We would like to thank you for your support and encourage you to drop by our discord room to discuss Spinny with other members and how we can make it even better! Please, find the link in the bottom.
---
What can Spinbot do for you?!
| What? | Currency | Advantages |
| --- | --- | --- |
| Upvote Posts | SBD / STEEM | Earn a higher percentage chance of upvote based on total Steem investment |
| Comment on Posts | FREE | Promote your blog when Spinny upvotes on other people's posts |
---
CURRENT PARAMETERS:
| Parameter | Value | Remarks |
| --- | --- | --- |
| Minimum Feeding Amount | 1 STEEM / 1 SBD | Minimum STEEM you can send to @spinbot to be remembered |
| Daily Feeding Limits | 1-10STEEM or 1-12SBD | Maximum STEEM / SBD limit you can send to @spinbot is 10STEEM / 12SBD per day |
| Chance of gaining upvote | 10 Random Votes Per Day | Chance of Upvote depends on the amount of STEEM you have fed Spinny with. One day per week Spinny ignores amount feed (assuming user has fed him a minimum of 1 STEEM) and votes randomly regardless of total amount sent. |
---
Provide us with feedback
We are happy to hear your thoughts!
Join our Discord chat
Get support, promote your posts, and connect with many Spinny's fans!