Steem Price Prediction - Contest Winner !!
Hi everyone,
First of all, I wanted to thank you all in participating in my first ever Steemit Contest!
The contest was simple. It was to predict the lowest point Steem would get to during the month of July. As mentioned earlier, I have used CoinMarketCap to determine the lowest point.
Below are all the users who had qualified for the contest:
@kccrypto @lig007 @josephd @mcdevlin182 @digdaga @zani @agcrypt @geneeverett @ladycrypto @steemlit @kbronson @topinvestor2021 @offgridlife @jivey @kdogdiggles13 @brandonp @tuanvu @rtdcs @crypt-oracle @d4rkey3
Contest Results - CoinMarketCap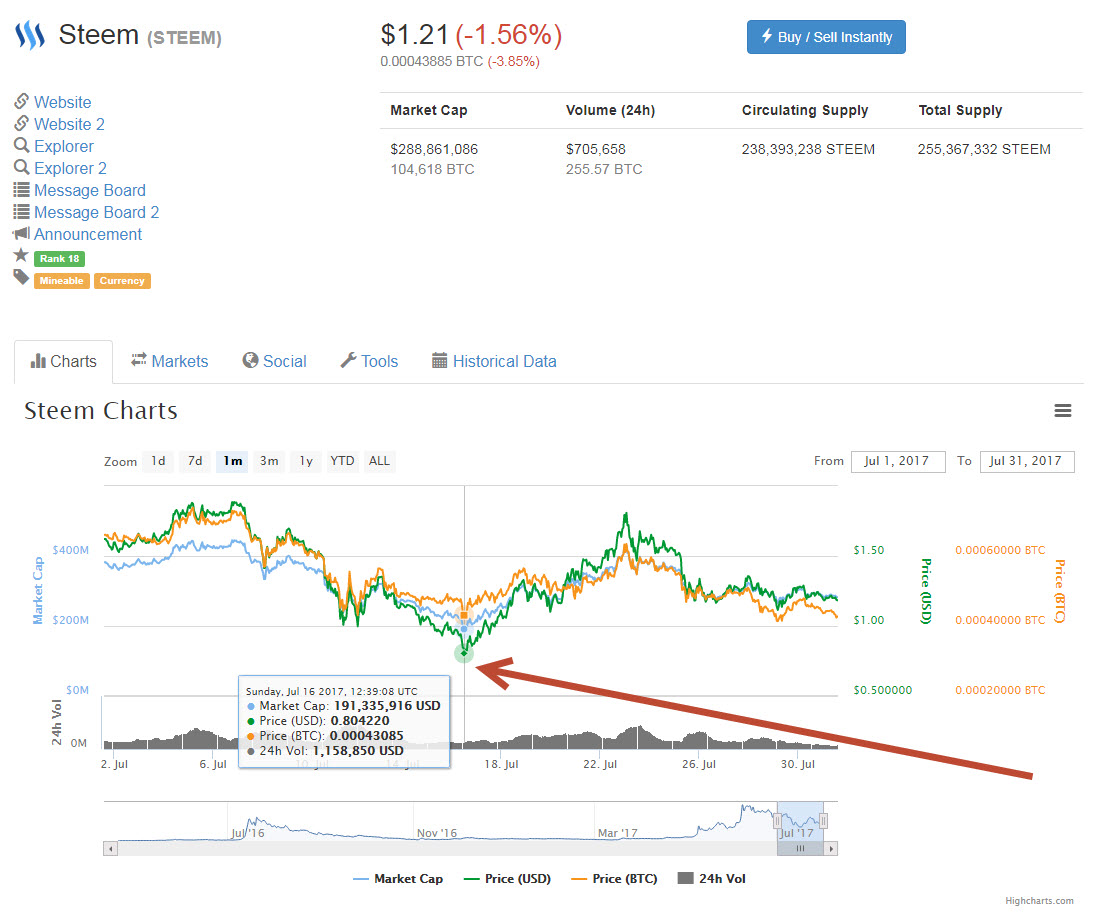 The lowest point Steem got to during the course of July was 0.00043085 BTC
The winner is @d4rkey3 as he guessed 0.00042000 BTC
I want to give an honorable mention to @digdaga as he guessed 0.00043200 BTC
I hope you guys enjoyed this and will participate in future contests as well!
Cheers!