Engineering Update: Wallet Change Feedback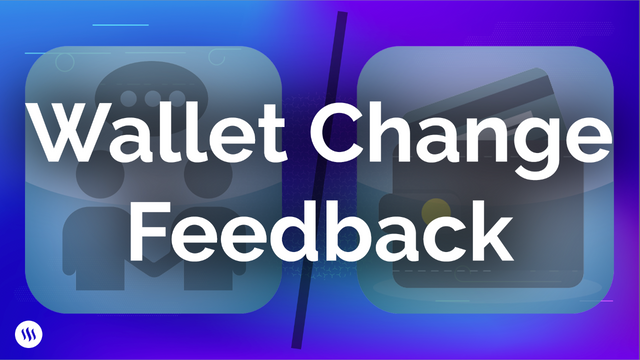 Hello Steemians, the intended purpose of our Engineering Updates has been to keep the community informed of what we're doing, but one of the biggest lessons we learned this week is that just because we've increased communications doesn't mean the majority of users are receiving the information they need.
Wallet Changes
This week we rolled out changes to steemit.com that caught users by surprise. Most of the work we do is actually in the backend, so when we think about improving steemit.com, we think about improving "Condenser," the Open Source software that powers steemit.com. We've been releasing regular updates about our plan to "split Condenser," but what we should have been explaining was how this would affect the user experience on steemit.com.
Rather than going into the details of this change and why it was absolutely critical, we feel it's more important to let you know that the feedback provided has been incredibly useful and we are already working to organize and integrate this feedback into steemit.com and steemitwallet.com so that we can deliver the user experience you desire. We will summarize some of the feedback and solutions we are considering here, and we would appreciate any additional feedback in the comments section below.
Communication
The biggest lesson has been that "more" information isn't always better. We need a way to show users especially important updates. Addressing this issue was one of the intentions behind the "Updates Log" but that is clearly not sufficient. 60% of steemit.com users are on mobile devices and don't see the log at all, and we suspect that even those using steemit.com on computers no longer notice the log. For that reason we are considering adding a "Featured Post" section to the top of feeds. Not only could we use this functionality to highlight important updates from our team, but we could also use it to feature high quality content from community members, or offer that space as an incentive for great content creators to join the platform.
But we also understand that this isn't just a software problem. Our work is incredibly technical, but our product is intended to be used by everyone‒not just engineers. That's why we intend to work more directly with community members to ensure that the information we are communicating, and the way we are communicating it, is the information people actually want.
Password Problems
If you are having sign in problems, odds are that you are–and always have been–signing in with your Master Password which is not the same as your Active or Owner key. First, don't panic. If you've been able to sign into steemit.com and perform both social and token-related features, then you can regain access to every feature you need. @llfarms has written a great post that will walk you through resolving whatever issues you are experiencing.
To learn more about your Master Password and private keys, you can also check out our Steem Basics post here or watch the following video: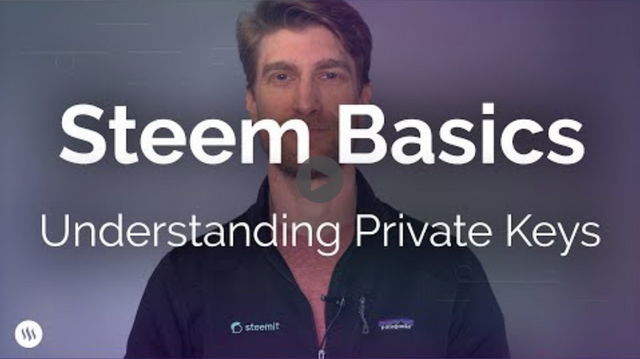 We have received a lot of feedback on how we can better guide users through the process of retrieving and using the proper keys and we plan to continue improving both the user interface and the copy so that it is easy and intuitive for users. The critical challenge is that it is simply not safe for users to be using their Master Password to do everything on Steem. We are confident we can make the experience of using multiple private keys easy and intuitive over time, but this change had to be made to keep users safe before scaling to the next level.
Stuck In steemitwallet.com
Another common piece of feedback is that users feel they are getting "stuck" in steemitwallet.com. There appear to be two scenarios causing this outcome. Both can be mitigated by making it easier to get back to steemit.com from the wallet. We've already coded up the addition of a "Read Blog" tab to the wallet page so that users will have a one-click solution for getting back to steemit.com, but we don't intend to stop there. We want the experience of going between steemit.com and steemitwallet.com to totally seamless. One interesting piece of feedback that was especially insightful was the idea that visually distinguishing steemitwallet.com from steemit.com might actually make the transition between sites more intuitive and that is definitely something we are now considering.
Thank You
The most important lesson we've learned from this experience is that we need to do a better job of communicating with our users both before and after a feature is released. Your feedback on this important change has been incredibly informative and will significantly impact the software solutions we release in the immediate future as well as the long term. We want you to help guide the evolution of steemit.com, so please leave more feedback in the comments section below, and don't forget that you can explore your ideas even further in a steemit.com blog post! We'd love to read them!
The Steemit Team