If you see this post, I guess you don't celebrate an international day without Internet.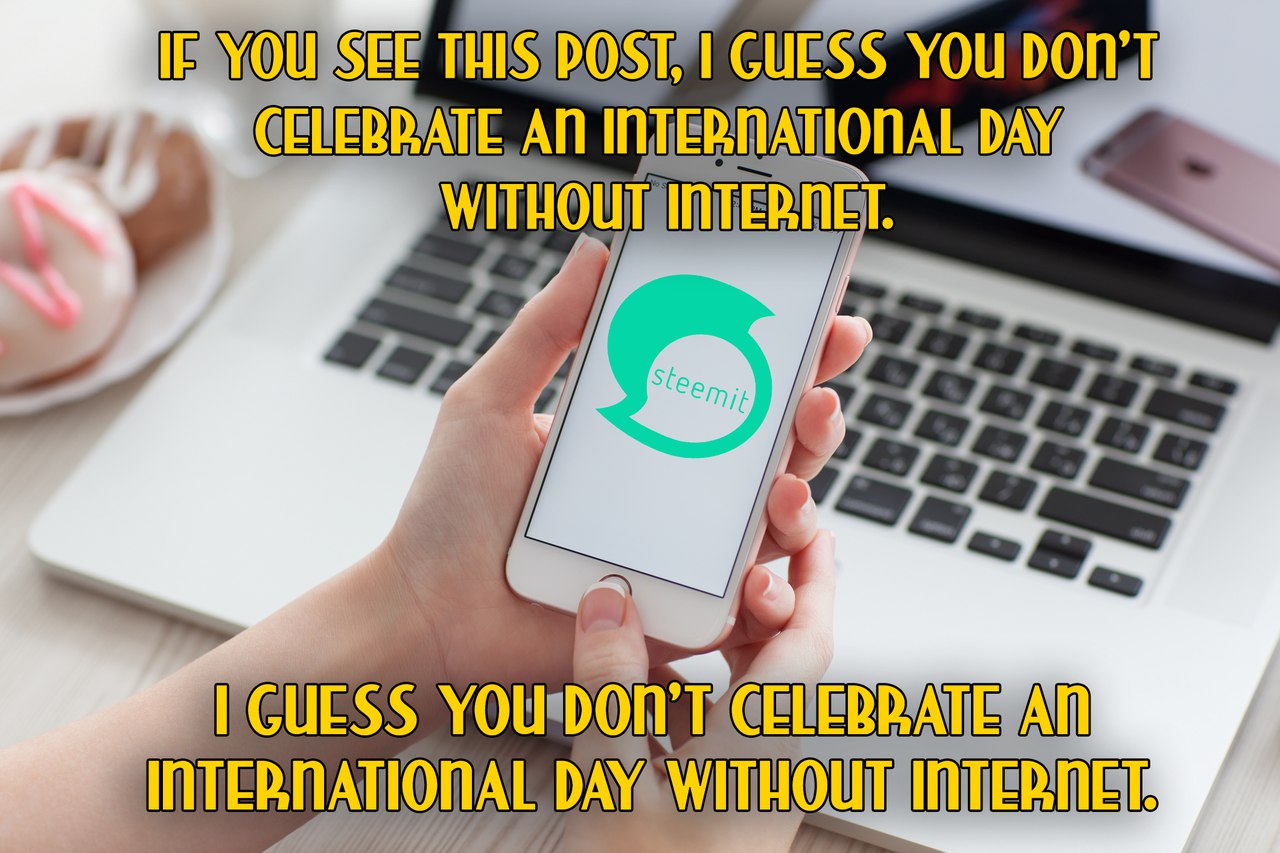 28, January, 2018 – International day without Internet. We, people of the 21st century, can't imagine our life without World Wide Web. Virtual reality attracted us and some people became dependent on the Internet and it is so wide-spread that can turn into the sickness.
But at the same time global informational space makes our life easier: here people can find a job, interesting hobby, get some knowledge; make new friends and lovers, or worthwhile business relationships.
By the way, world community regularly celebrates the International day without Internet once a year on the last Sunday of the first month of the year. In 2018 it is on the 28 of January.