HER STORY... "DREAMS ARE VALID..."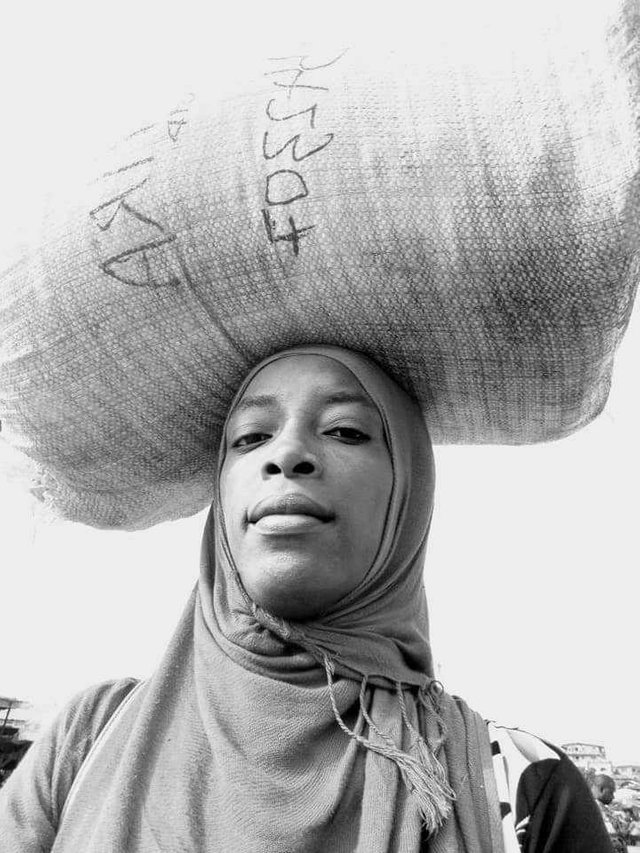 Be inspired from her story...
"My name is Bashirah Ajao and I own the Natural Skincare Line Sisi Herfrican.
I am a mother of a 5 year old King who lives in Lagos and does not work a 9-5. I comfortably support my son and I but it has not always been like this
I started this business towards the tail end NYSC year in Kano (September 2016) with a sum of #1400 which I used in buying the basics for making an herbal soap. I recycled yoghurt containers for packaging them. God bless all my friends who patronized me then
January 2017 I got a job in a media house in Lagos as a Personal Assistant to the Executive Director. The pay was #50,000 and I only stayed for a month. I like to refer to the position as that of a Corporate Maid.
A position where all you do is run errands to the market, microwave meals for the Father, Mother and Son. Then write minutes once a week.... So I left because I had much more in me. My friends thought I was crazy and did their best to persuade me to stay, at least if not for myself but for The King. I refused.
The same January 2017, I won a #50,000 grant by the Omojuwa Foundation. This further helped push my business forward but I still lacked the right marketing skills though I was able to make enough sales to survive and foot necessary bills. A few months later I got another #50,000 from the same source.
Less I forget, I had a fabulous support system. Papi gave me a #10,000 stipend from January to June and Barrister was/is forever there. They are both elderly men who are in no way related to me but have been of value from the very first day I met them
This gave me the opportunity to save for a course I had been eyeing for while; The Mastering The Business of Your Talent by Steve Harris. It cost #100,000 and I saved for 6 months to be able to partake in that course. No excuse is good enough if you really want something. The course gave me exactly what I needed CONFIDENCE.
Towards the tail end of the course, I hopped on to a live video by Padebi Ojomo. She then told me to send her a message. I had earlier reached out to her by February on how to make sales and hit a million naira before I clocked the age of 26 on the 6th of May but I couldn't afford her services then
Mrs Ojomo offered me a free slot in her Inner Circle. This slot costs #10,000 but is worth so much more and that was the beginning of breakthrough. It was a deadly combo of
100k Confidence + The Fear Of Not Failing Padebi + Lessons from John Obidi (Own your story and be shameless about it)
It became a Do or be Quenched affair. My business began to grow. I began to make gra gra on social media small small
From July to December, I have invested no less that than #300,000 in business and development courses and my products based business hit 7 figures in 5 months asides paying bills meanwhile I don't sell lightening creams (people think that's where the money is). Please note that premium does not come free, you have to pay your way through.
This is the same person who could hardly sell a cup of soap in May
In 5 months, my products have been used 9 countries asides Nigeria and I have 10 National Stockists and 2 International Stockists who I work with to expand my brand.
I hit one of my major goals for 2018 last month by getting a stockist in the United States (Na oyinbo faa). So now I have stockists in the United States and South Africa.
I was the daughter/sister who got disowned by all for getting knocked up and had to go through hell, today I happen to be a totally different being.
It has not been all rosy. I still carried a bag of black soap weighing no less than 22kg on my head while holding my 5 year old on the streets of Lagos two weeks ago. Those days I pray not to come across anybody who knows me 🤣 I make interstate deliveries to the bus park myself and put my kaya (load) on my head when I have to.
One year after getting the #50,000 grant, today I am launching 18 New Products with the existing 14 products. Alhamdulillah for the precious gift to make a difference.
Do I still need to tell you your dreams are valid if only you are willing to work for it?
I decided to share because I feel someone out there needs to read this. A year ago, I was a nobody, today I get recognized by people when I go out. Celebrity Status Loading 😁
Please pray for Padebi Ojomo on my behalf. She was the light at the end of my tunnel".