IsraSteem - an Israeli Community on Steemit ישראסטים - הקהילה הישראלית בסטימאיט
I would like to start by apologizing for this post being in English. Steemit.com (and alternatives like busy.org) do not support proper RTL alignment, so this post will be in English, with a tl;dr in badly aligned Hebrew.
Israelis like to speak their minds. Offer us a reward for speaking our minds, and you might just get a platform full of outspoken Jews. So it's no wonder that once I looked I found quite a few Israeli Steemians lurking around. So of course I had to get involved and unite the people.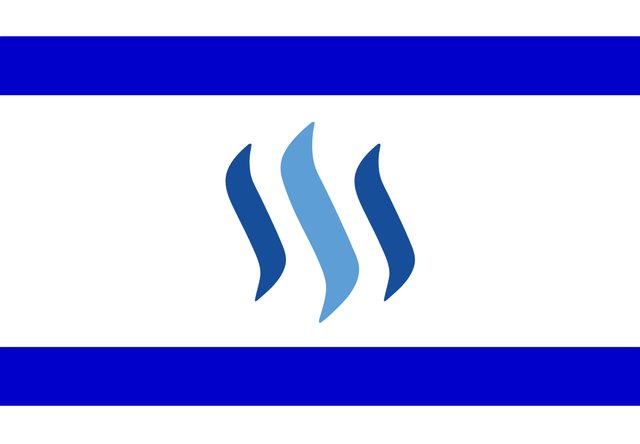 Israeli Steemians Unite!
In an effort to help onboard new Steemians, share my experience and help create a local community, I've set up an Israeli Steemit group on Facebook . There you can share insights, ask questions and share links to posts (in a dedicated thread). 
The group quickly grew to include over 70 people, both old Steemians and new. There are also Whatsapp and Telegram groups for Israeli Steemians where I am active. And this is just the beginning.
It is my hope that by creating this community we will be able to encourage the development of Steem blockchain interfaces with right-to-left alignment to attract Hebrew and Arabic authors. Perhaps we might even get Steemit.com to implement such support. Especially if there's enough of us.
What next?
So far, my activity in helping the local community was sporadic and unplanned. From now on, I plan to dedicate more time to Steemit and the Israeli community on the platform. While some ideas are still cooking, some things I want us to start doing already:
1. Set up a Discord server for the Hebrew speaking community
2. Begin producing video tutorials in Hebrew for local Steemians
3. Encourage onboarding of new users and offer account creation via steeminvite.com (I can spare the SP needed)
Anything else? What else would you like to see in the Israeli Steemit Community activities? Tell me in the comments.
Thank Yous and Notes
I haven't posted in a few days, so this is a good post as any to note that I've crossed the 1000 followers line today and to thank my followers. In addition, I would like to thank @steempty for his massive support, the guys at @buildteam and my beloved significant others @mrlightning and @poet that (barely) tolerate my neglect of them in favor of steeming.
אמלק (ארוך מדי לא קראתי)
יאללה בלגן מקימים קהילה ישראלית - ישראסטים שם זמני. יש פייסבוק, וואטסאפ וטלגרם
מקווה להקים דיסקורד עברי למופת ולאפשר לחברי הקהילה להזמין חברים חדשים עם יצירת חשבון מיידית על חשבוני
רוצה ליצור מדריכי וידאו בעברית לשימוש בסטים וכמובן לקדם במרץ את תיקון תקלות היישור לימים בתצוגה בפלטפורמה
דברו איתי בפייסוש ותעשו ריסטים למען תפוצה מירבית
וגם הגעתי לאלף עוקבים אז יאי לי וזה