Steemit is on fire and I am celebrating... In three dimensions!
---
Steemit is nearing 75.000 accounts and is on fire!
Steemit's growth so far is not only measurable by account growth but also by the community around it. Let's look at what has been made so far purely on community power.
With Motherboard's Vice article I suspect steemit getting a little bit more main stream media attention, but I will dedicate another post on that. So to show my support of all this community work I've dedicated some time and a lot of rendering time into creating this video.
Render time: 97 hours and 25 minutes or 4 days on 8 hyperthreaded cores at 2.4Ghz
For just 7 seconds!!?!
Yes, the reason for this is that fire is quite intense to render. The fire itself is not that hard to render but the light coming off of it is. The light has to travel though the scene and has to be calculated on various hitpoints to determine light intensity on that spot.
Is that why it is so short?
In 3d when we render it actually means simulating lights in the scene. One of the most common ways to simulate the light in a scene is through ray tracing. A large number of rays (100.000 rays is not uncommon) get sent out the camera and trace back the ray to where it has been and then returns the color of that pixel like in the image below. So for 3d it means that the more lights there are in a 3d render, the longer rendering it will take.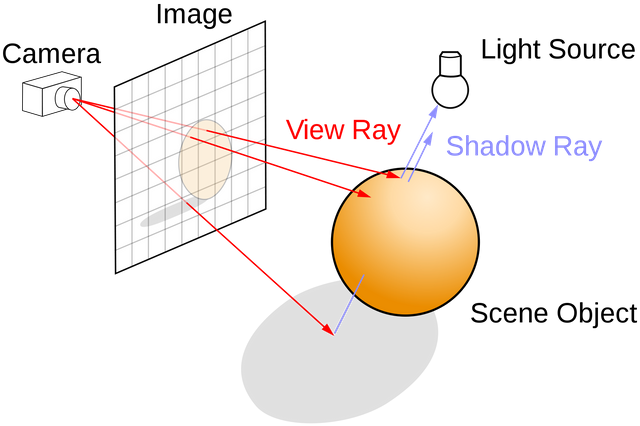 Image Credit
 
 
Another problem that quickly arises is resources. Especially when doing anything with simulations they quickly require a lot of data. In the video you can see a simple fire simulation running, but being that up close requires a high resolution of fire. Otherwise it would be blobby like in the render below, it's missing definition.
 


 
When we do actually start cranking up the resolution the computer needs to put more data into the simulation to get that quality. That becomes expensive in disk space really fast. When the flame in my video starts to combust the simulation data is about 3gb of data per frame, just for the flame. That's 720GB of data for the simulation of 10 seconds (240 frames) of high resolution fire. So the next time you watch a movie, remember how much work and data has gone into creating those shots.
An example of the instensive work that goes into Visual Effects
As always a little gift for you!
I also create wallpapers out of my work. Enjoy!
1920x1080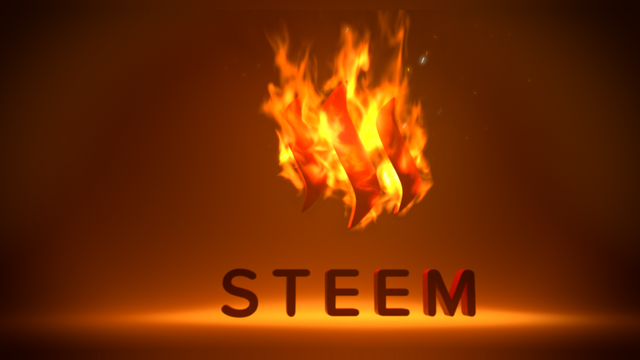 2048x1080
---
If you missed my last post on Steemit with the plexus effect... It's here.
---
Follow me
@thebatchman