Steemit. Witness and Steem Inc. Do you agree bullying is something we need?
The Hive
Howdy folks'.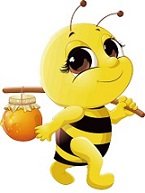 A couple of points before I try to write this opinion of morality and ethics.
The first thing I would like to voice is @TheMarkyMark and I are not friends. Mark actually has me on a blocked status for some time now. So removing my vote to him won't hit any nerves. I very much doubt that the small amount of SP I hold will have any effect on his position as a witness.
The dictatorship part I have wrote about before in a couple of different ways. To sum those up. A few less than 20 people determine what will and will not happen on the Steem chain. While I do not agree with this. I will say there can be a beneficial use to having a central authority even on a decentralised platform. Will touch on that later in the post.
Here is one which touch's on the concentration of power on a decentralised platform.

So today I got a message in my wallet.


The text says,
Please REMOVE your witness vote from the downvote freek @themarkymark, he doesn't deserve to be in the top 20 witnesses! You have 24 HOURS from now to act, otherwise you will be DOWNVOTED! (Just let you know how you feel when you received downvotes) Link to remove the witness vote: https://beta.steemconnect.com/sign/account-witness-vote?witness=themarkymark&approve=0 For reasons to remove the vote, please check out this post: https://busy.org/@fuk.themarkymark/fuck-themarkymark
Obviously, someone has had a dispute with Mark and does not like the outcome.
Why am I dragged into the middle of this? I figure many out there are thinking the same thing and that it is very unfair to pick on and bully anyone. It seems to be becoming the norm here in Steem. When someone disagree's with another start a down-vote campaign on those with low SP. Being one of those with a comparative low SP that's how it feels, to me anyway.
So I went to look up @TheMilkyMark and it appears this is not something recent. It has been an ongoing thing since October 2019. That is a bit of assumption there going off the date the account was made and the similarity to TheMarkyMark name.
No posts 118 days old and 0 SP except from delegations.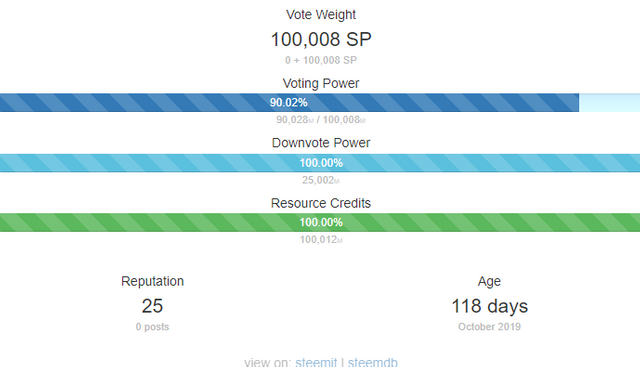 18 pages of people being threatened to remove the vote to @themarkymark or get down-voted.
All of this can be seen at Steemd just add @nameofuser to see history of an account.
I travelled back to the very first action on the account and see it was an account claimed by "dlike". So I travelled back to the first action for that account. I see there that "certseek" paid 3 Steem to create "dlike".
[Edit]
I have been informed that Dlike has an account creation facility. So themilkymark could have been created by any one. The next couple of screen shot can be skipped.

So I done the same with certseek. It appears here that certseek was created through @Steem with a 0.500 fee.
This is where the trail ends.


I am sure there are some out there who know who Themilkymark is. This account was made through an email and phone number. An original account not an alias.

This controversy of down-voting has come about a few times now and more often than it should. The general population on the Steemit platform should not be held hostage to an individuals opinion or mood at the time.
The whole time I have been on Steemit I have voiced to do something with what is here to improve the lives of people. Mostly falling on deaf ears.
Constantly I see something different. A grab for money and a begrudging manner to others when things are not the way someone would like. The masses are dictated to on what will be or bullied for the actions or non actions of another. Only placing a negative atmosphere around the Steem chain.
While Steemit is decentralised in the mechanism that the Steem chain works on. There is a central core of members who have the final say on all matters concerning what is in the code and is not.
It appears to me, there also needs to be a core of judges or ombudsman that would settle disputes of personal natures on the platform. A constitution for Steemit established. This not even the witness could by pass because of the SP they hold. Threatening 2000 other members over a personal dispute or a disagreement on what is here now is not acceptable. A method to combat this should be found.
This account themilkymark will not have any positive effects on the chain or Steemit. Disputes between two people that are settled in a manner like this will deter new members and business from coming to the platform. Which it seems is difficult enough as it is.
While it is promised that content will not be censored. That the freedom of speech to all members will be adhered to. This down-voting game those with a major amount of SP can play, needs to stop! This prevents the freedom of speech. It imprisons the opinions of individual minds to conform to the will of one.
Down-voting voters for personal reasons not related to a post or it's content is absolutely abuse and bullying, done with intent of disruption and to hurt one by hurting many.
This is nothing but bullying. I would like to know if all the witness and Steem Inc are supporters of bullying or against it. Maybe we need to be able to remove accounts that are abusive.
Maybe there is no need for down-voting. Maybe we just need to reward the content we like and bypass the content we do not.
Those top 20 witness and Steem Inc. It's up to you to sort this mess out.
Hive Discord Server: https://discord.gg/dJHzSvc
The Hive projects:
Providing the lottery ticket for the Euro Millions Lottery.
Participation in this fun weekly draw can be done by subscription to the @yeswecan account.
All the Hive Logo's and Banners graphics are provided
by
@Charisma777
Referral link:
https://initiativeq.com/invite/r4rbicu7m
https://www.mannabase.com/?ref=e7ee2ff1bd
https://wirexapp.com/r/e3a0654c206c4a15a8aabf8ad1919560