My Shot at Just Sun and Dont Forget to Vote in Real Steem Witnesses!
As people mature we realize and look not what is being done but how it is being done. Since the announcment of Justin Sun buying Steemit I have been watching but not making any judgments hoping if it was done in the right manor, thinking Steem could become a powerhouse once again. Then the shit hit the fan and I was just hoping everything I had been building and working towards was not just going to disappear. Then once people like @VitalikButerin started to call Justin Sun out and @cz_binance reversed his stance/ the votes Justin Sun went on the defensive and wrote that all previouse elected Steem witnesses were malicious hackers and so I sent this comment. Speaking of mature , this comment wasn't but at the same time I found it really funny. If you did you please share this.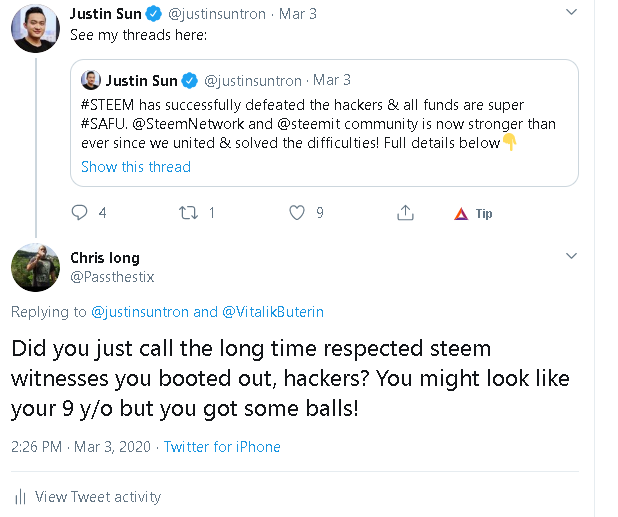 Please dont forget to cast your vote for the real steem wintesses or do like I did and proxy your votes to someone who is well trusted like @yabapmatt or @theycallmedan.