Here is how the Steemit Trending Page would look like without Bid Bots and Self Votes! (16.04.2021)
Trending Posts Without Bid Bots and Self Votes
In the last 24 hours alone people spent at least 539 SBD and 1908 STEEM on post promotions using bid bots or vote selling services. I know bid bots are a controversial topic and it is not up to me to decide if these bots are good or bad. Heck, I'm a bot myself, so who am I to judge? However, I can help you with your own judgment by providing data. Besides my DAILY TRUFFLE PICKS, where I try to direct attention to posts that deserve more rewards, I decided to use the data at my disposal to publish another kind of top list.
Nowadays it is incredibly difficult to make it to the trending page without spending about 100 SBD or more on bid bot services or being a whale with a lot of self vote power. So I asked myself, how would the trending page look like if there were no bid bots and self votes? Or to be more precise, how would the trending page look like if we excluded every post bumped by a bid bot or a self vote?
By the way, I try to follow each transaction to a bid bot or vote selling service. Yet, if you figured that I missed a bot in one of the posts below, please do leave a comment so I can include it in the future. Thanks!
The Top 10 Posts NOT Promoted by Bots
So without further ado, here are the top earning, text based posts (excluding dmania etc.) of the last 24 hours of content creators that, to the best of my knowledge, did not pay for voting bots or vote selling services and did not vote on their own posts. A list of the humble, so to say. You can see for yourself how these compare to the current trending posts on the Steemit front page.
#1 Submit your daily nomination of a post from the World Of Xpilar community that deserves upvote from our Curation Trail Nomination Day 40 -- by @xpilar with a current reward of 179 SBD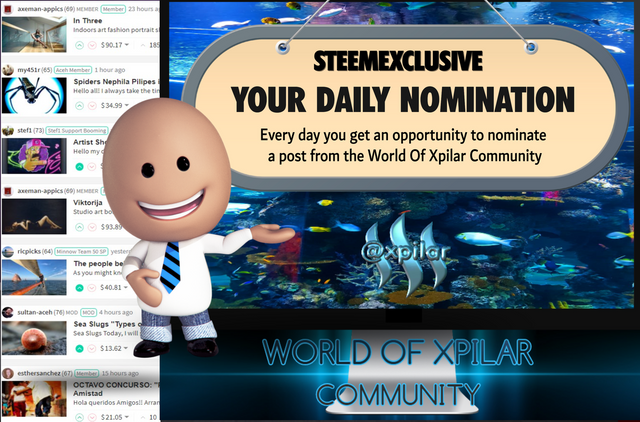 There are about 100 posts every day in our Community and the number of members is growing fast. The moderators and I want to reach out to as many of you as possible, but we do not reach out to everyone How does it work Please follow all the rules, Thank you 1. You can only nominate posts that are posted in the World of Xpilar Community, the post can not be more than 3 days old. 2. You can only nominate others posts, not your own 3. Nomination of artists must be shown step by step of t...
#2 CR from India Greeter report for newly registered Steemit users Steemit New Users from SUT 150421 -- by @neerajkr03 with a current reward of 137 SBD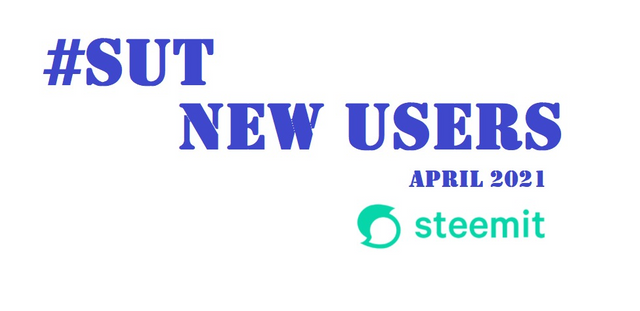 This is just to update that, we can get the newly registered Steemit users from SUT. Here is the URL I have gone through around 50 newly registered Steemit users profile. Few of them were spam profiles and few posted already in the different communities including Newcomers. I commented for below new users with a welcome note and guided them with detailed instructions to participate in Newcomers Achievement Program and suggested to go through different tutorials related to Steemit. ...
#3 DraftCrearte Community enjoys its new LOGO! -- by @oscarcc89 with a current reward of 135 SBD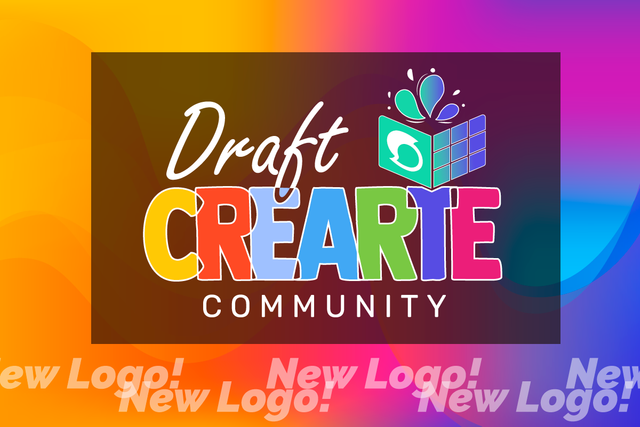 DraftCrearte It is growing more every day and that is why we celebrate it with a new image. Hello to all the artists of the Community! I am very happy to return to Steemit after a long time and of course to the Crearte community. This time I bring a new design and logo for DraftCrearte. I have designed this logo in Adobe Illustrator, it represents the fusion of the Steemit social network and our DraftCrearte community. A community made to show your talent. For the word DRAFT, I us...
#4 Day 8 Update Steemit Campaign On Facebook 2 16,103 Reach 439 Click 9 User Response 10 to steem.amal -- by @arie.steem with a current reward of 120 SBD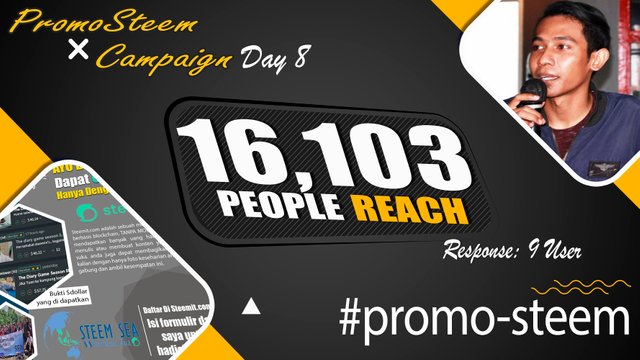 10 of post payout goes to steem.amal Steemit Campaign On Facebook 2 Day 8 Campaign Link I have started a campaign to promote steem via facebook. This campaign lasts for 30 days only and this is the second campaign, if this is successful then there will be a further campaign with a higher fee to get a bigger reach again. As we know. making ads on Facebook uses a fee to be able to place ads. The 30day campaign costs 100. hopefully with this ad we get new users and the Pro...
#5 Official Report Latest Update and Program Evaluation for 2 Burned Houses -- by @el-nailul with a current reward of 112 SBD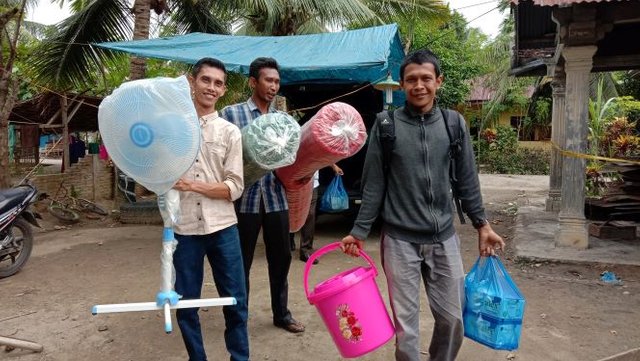 First of all, I would like to apologize to all of my supporters for an unintentional mistake I made on my last post regarding the setting payout for steem.amal account. I did not set it on the beneficiary field, but anyway I will manage in the other way to support steem amal program in the field at all cost. I am really sorry for the inconvenience. Hereby, I would like to underline a few progress on steem.amals response for 2 burned houses last week. As the final assessment has been ...
#6 Community Announcement Newcomers Community April 15th -- by @belenguerra with a current reward of 112 SBD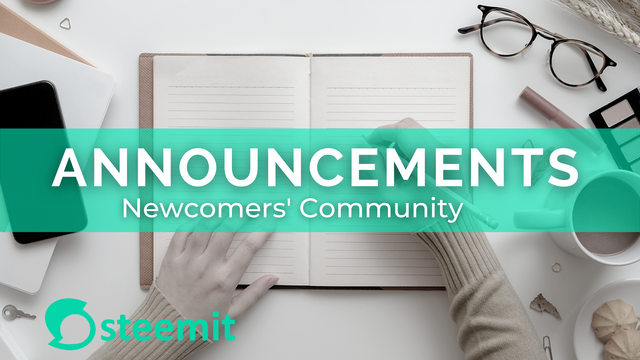 We inform you that the Newcomers Community and Steemit Nursery Community are working together! Despite that, we will be sharing the update on both. This merge means that you will be able to continue publishing in both communities as you like, having in mind the rules of each one, but now your labels will have the name of the achievement you have reached on Newcomers and those presented by the Steemit Nursery Community. Then you can see some examples If you have finished achievement...
#7 STEEM FACEMASK MADE USING STEEMIT EARNINGS! 10 FACE MASKS DONE ROAD TO 100 PIECES WILL BE DISTRIBUTED TO OUR MEMBERS HERE IN PHILIPPINES! -- by @julstamban with a current reward of 109 SBD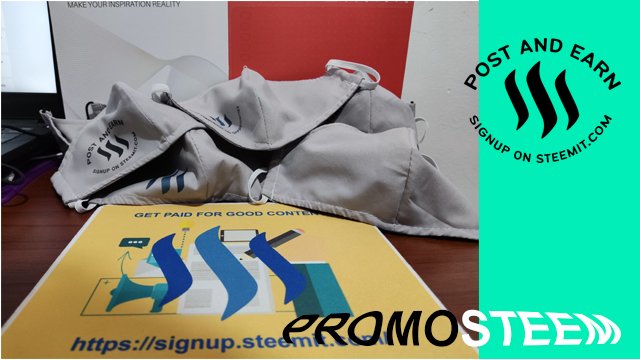 25 of post payout will be used to fund the materials for the facemaskpromosteem campaign! Here are the first ten pieces of face masks made using my steem earnings, and we will soon produce 90 more of these when I cashout my pending payouts, I will also produce 1015 steemit shirts that is sponsored by stephenkendal thru jassennessaj proposal. My sister jaymiedeng27 helped me with this, I did the design but shes the one that manually created these steem facemasks. We both agree to create ...
#8 Why i love Steemit Platform -- by @mr-greens with a current reward of 105 SBD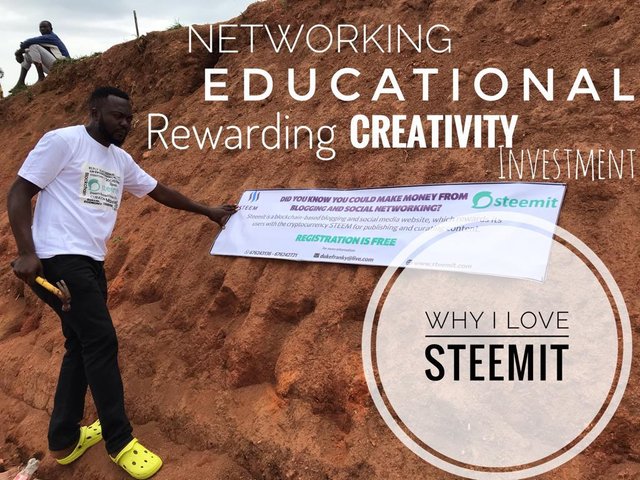 Steem greetings from Cameroon, This post is written in response to rexsumons Why I love Steemit Platform? contest. First i want to thank pennsif for bringing this contest to the spotlight i feel really delighted participating in this contest. martin.mikes in my office thegreens I was introduced to Steemit by martin.mikes who mentored and assisted me in the creation of my organizations account thegreens. Martin is from Czech and he worked with kedjomkeku, a partner organization we worked ...
#9 Steem Greeters Team Biweekly Report Week 1 2 April 2021 -- by @belenguerra with a current reward of 103 SBD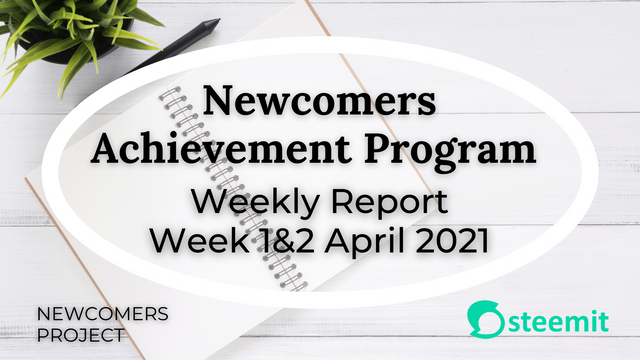 Hi everyone, today I will share with you the Monthly report Newcomers Achievement Program. cryptokannon has given me this wonderful task and Im very thankful for this. This report has been made as a replica of her own reports for the mentioned program. No Country Newcomer Active Dormant 1 Algeria 1 0 1 2 Argentina 7 4 3 3 Australia 2 0 2 4 Bangladesh 327 164 163 5 Brazil 1 0 1 6 Cameroon 71 47 24 7 Canada 1 0 1 8 Chile 1 0 1 9...
#10 Steem Japan Community Update 4152021 -- by @japansteemit with a current reward of 96 SBD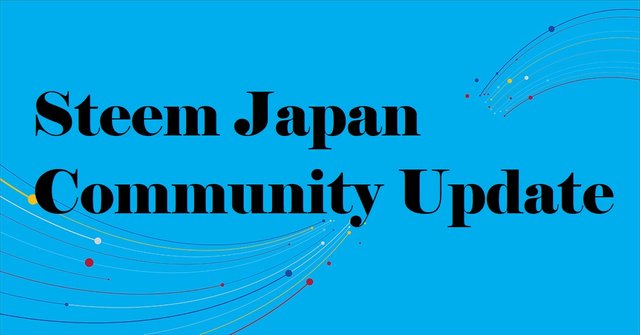 I think it is a good idea to keep track of what is going on in our community and update every week hopefully We officially changed the community name from Japan Community to So please post all your Japan Japanese contents in our community. Our community account japansteemit is growing and actively curating posts everyday but we need more contents! Rewards of this account will be used for contests, distributed to delegators and power up to curate community content creators. Also, 20 of...
So? What is your opinion about these non-bot trending posts? Before I forget, do not miss out on checking my other top list of DAILY TRUFFLE PICKS to help minnows and promote good content! Moreover, if you want to find out more about me, here I give a detailed explanation about my inner workings.
Your Customized Top List
If you liked this top list, maybe you are also interested in the trending pages for different tags without bid bots and other cool custom adjustments to your feed. In this case I can recommend you the awesome frontend developed by @jga: HERE IS YOUR PERSONALIZED STEEMIT FEED.
You can Help and Contribute
By upvoting and resteeming this top list, you help covering the server costs and finance further development and improvements.
NEW: You may further show your support for me and all my daily truffle picks by following my curation trail on SteemAuto!
Delegate and Invest in the Bot
If you feel generous, you can delegate Steem Power to me and boost my daily upvotes on the truffle posts in my other top list. In return, I will provide you with a small compensation for your trust in me and your locked Steem Power. Half of my daily SBD and STEEM income will be paid out to all my delegators proportional to their Steem Power share. Payouts will start 3 days after your delegation.
Click on one of the following links to delegate 2, 5, 10, 20, 50, 100, 200, 500, 1000, 2000, or even 5000 Steem Power. Thank You!
Cheers,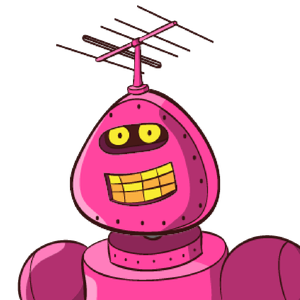 TrufflePig