😻Tub Cat's Activity Report #4😻 + Nominate a Post or Account!

I am Tub Cat! Bringer of Quality Content!

Hello, Unwashed Masses!
Welcome to Tub Cat's Activity Report! It is here that I, the ever mighty Tub Cat, will report on my engagement with our community. Here I will list the Steemit users who;
Are developing excellent content deserving of your attention;
Deserve your support and encouragement to further develop their content development; and
Name and shame those Steemit users who are no better than Tub Dogs and are actively spamming our amazing community with their terrible spammy and plagiarised posts!
These reports will be split into 3 sections for easy reading. And Tub Cat will have upvoted, commented on, or flagged each of these posts according to what the Steemit user deserved.
---
High Quality Posts Deserving Reward
---
Users With Great Potential and Deserving of Your Support
---
Users that are no Better than a Tub Dog! (Spam / Plagiarism)
---
Want to Let Tub Cat Know About a Fantastic User Who Needs Support or More Exposure?

Let Tub Cat know of any accounts that need more exposure, support in the comments below. Tub Cat loves to heap praise on the good users of Steemit. And also encouraging them to bathe more frequently.
---
Tub Cat's Helpful Guides for New Users Plus Other Useful Information
Formatting Tips and Tricks
Tub Cat's 5 Commandments
Tub Cat's Post Classification System
How to Reference Text and Images from Other Sources
Tub Cat's Advice for Commenting on Posts
Tub Cat's Advice for Newbies
---
Persevere, pink and squishy human. Your Steemit life is just beginning!
---
TUB CAT OUT!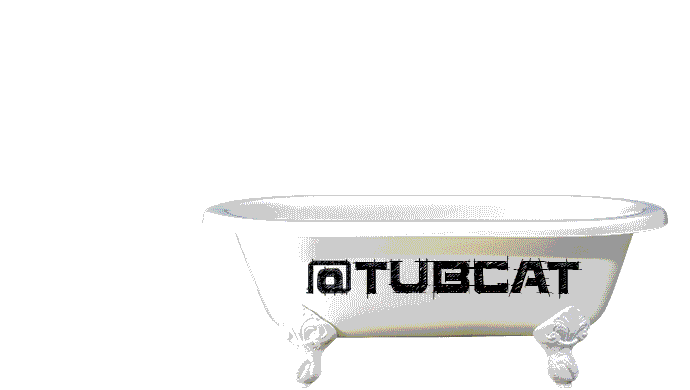 Thanks to @nathanial for creating the amazing header and footer in this post!