The Cat in a Tub has returned!
You've read that right

The Cat left the Tub. But now he is back.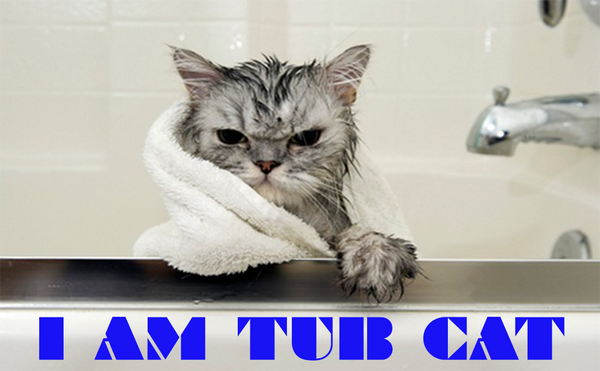 A sensible person might ask the following questions:
In what capacity?
And for what purpose?
Why? Dear God Why??
Sensible questions indeed.
But the Cat in a Tub has no time for such questions. And you, reader of questionable intellect, should never question the Cat in the Tub.
The Cat in the Tub will question you, and you shall never question the Cat who Bathes Frequently.

Recognise your place, insignificant human!
The Cat Whom Towels Often supposes that he should at least inform the humans of his vague plans for Steemit.
The Cat of Godly Cleanliness will vote! And He Shall Vote Often.

But only on content that is worthy of the Cat Who is Perpetually Moist's time.
Content that is of poor quality may receive the Wrath of the Ever Wet (but clean and nice smelling) Cat!
And this displeasure will typically be expressed in a rather rude comment, and possibly a mildly offensive image of the Cat in the Tub's Food Providing Servant (FPS). See here, for a fine example: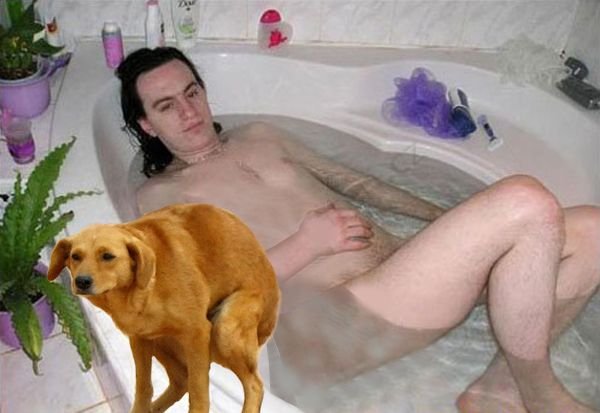 So don't be a Tub Dog.
Make all Effort to Please the Cat in a Tub!