😻Tub Cat's 5 Commandments to Follow so you can avoid being a Tub Dog!😻

I am Tub Cat! Bringer of Quality Content!

Hello Squishy Humans,
The Mighty Tub Cat will now lay out the 5 Commandments (Tub Cat couldn't think of 10... yet) that all Steemit users must follow to be good, honest and successful Steemian!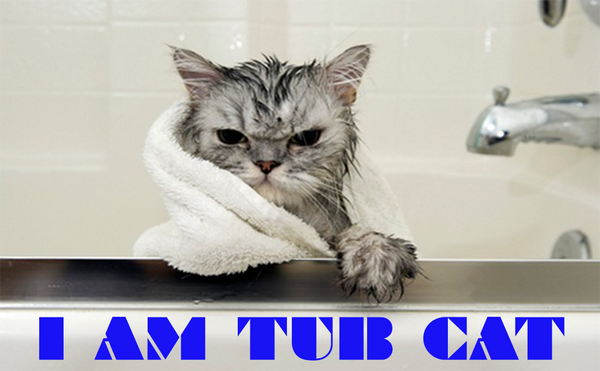 These commandments are what all Steemit users should follow to ensure that they are producing good quality and original content and engaging with other Steemit users in a meaningful way.
Read on Squishy Humans!
---
1. Thou shalt not pretend to have written or made things that thou squishy head could not have created thouself
Plagiarism will be penalised through the provision of pretty red flags and reporting to the necessary authorities.
Sources shall be provided where content used as part the creation of my original material is not my own.
2. Thou shalt not spam Steemit with 20 images of thy favourite tooth brush.
Spamming Steemit with multiple posts a day with single images, one paragraph posts, and/ or single links directing users away from Steemit to other sites is poor behaviour and deserves penalisation.
3. Thou shalt only comment on posts when thou has something relevant and non-squishy to say about the topic of the post in question.
commenting links to your own posts, asking for upvotes or follows, simply stating "nice post" or "good job" is not acceptable and will be considered spam. Expect the gift of pretty little red flags.
4. Thou shall not create accounts solely for the purpose of self praise
Tub Cat and many others will notice quickly when a squishy human creates an account for the sole purpose of self upvoting comments and spam posts. These accounts will be given pretty red flags repeatedly until the squishy account holder is removed from our happy little community.
5. Thou shalt work hard to make Steemit a happy community of humans that are rapidly becoming less squishy.
Steemit is a fantastic community that is mostly filled with very positive and well meaning people. Let's keep it that way, squishy humans. Tub Cat is very much enjoying his time here and he wants to contribute to making Steemit an even better place to exist in concert with human kind.
Tub Cat has now informed you as to how you too, can avoid being a Tub Dog. Now behave, silly human! Tub Cat is watching you!
---
Persevere, pink and squishy human. Your Steemit life is just beginning!
---
TUB CAT OUT!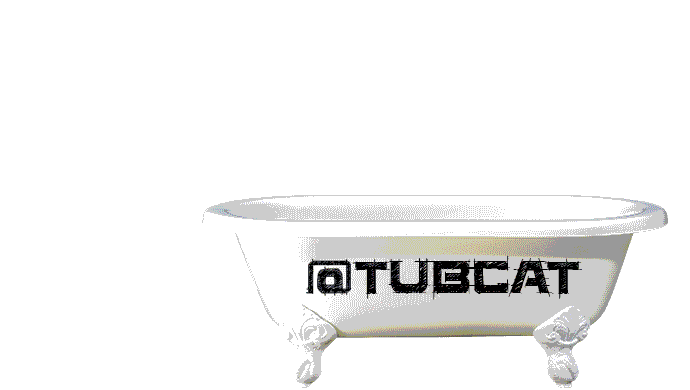 Thanks to @nathanial for creating the amazing header and footer in this post!