The Best Ways To Vote For Witnesses! (While the Steemit.com Witness Page is Broken).
As a witness for Steem, there are a couple of major problems that are obvious in the Steemit.com website that need to be resolved quickly (but probably won't be since they have been here for a long time already)...
The first one is that the witness voting page stops at #50 in the list, even though there are currently over 130 active witnesses.. I have already posted about that in detail.
The second one is the focus of this post - which is that there is a longstanding bug with the witness voting page on Steemit.com whereby votes for witnesses are often not logged. I have lost count of the number of people who have told me they have voted for me using the Steemit.com witness voting page, but where, in fact, the vote has not been counted.
@timcliff informed me earlier that he has opened an issue for the Steemit.com project (condenser) in Github, here which logs the issue and attempts to find the cause of it. Unfortunately, neither Tim nor I (nor apparently the other witnesses in the steem.chat) are in a position to quickly find the source of this bug and it appears to be a tricky one to track down. I have passed it on to the other Steem developers though, to see if they will have a go at it!
Solutions!
---
In the meantime, here's three solutions to this annoying problem - one is for making single votes to specific witnesses and one is for general voting. They both involve using SteemConnect to handle the witness voting instead of using Steemit.com's own witness page.
---
The handy dandy browser extension for steem by @stoodkev called 'Steem Plus' contains a page for witnesses that allows you to view data about the current profile you are viewing. If you view your own profile and then view that witness page, you can then add or remove witness votes.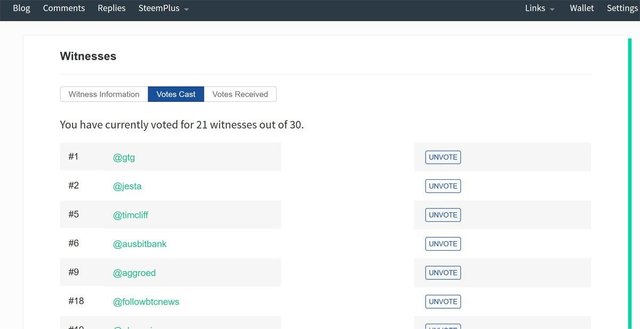 You will be asked to sign in to Steem Connect once you make a change to your votes, which should be no problem.
This appears to work very well. Win!
2. Create a button
---
We can create links or buttons to use in posts or websites, as I have done at the bottom of this post, that also make a vote via Steem Connect for a nominated witness.
Just insert the following code into a post somewhere, replacing my name for the name of the witness that you want to make the link trigger a vote for:
https://steemconnect.com/sign/account-witness-vote?witness=ura-soul&approve=1
Alternatively, if you want to cancel a vote using this link for some reason (Such as that you want to include a link in your footer to unvote the witness you like the least.. lol) - then just change the 'one' at the end of the link to a 'zero'.
3. Use the Witness list at Steemian.info
---
Thanks to @drakos for pointing out that he has added support for witness votes and unvotes into the witness list at Steemian.info. He also used Steem Connect for that, so if you want to see witness stats all together and make votes at the same time, Steemian.info is for you!
That's it! Workarounds might be the best we can get here for a while, since the Steemit inc. team are so busy working on other things.
Wishing you well,
Ura Soul
Vote @ura-soul for Steem Witness!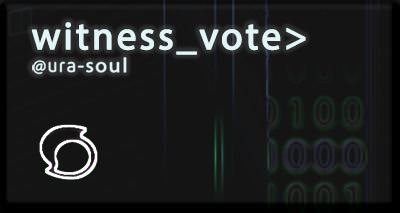 (Witnesses are the computer servers that run the Steem Blockchain.
Without witnesses there is no Steem, Steemit, DTube, Utopian or
Busy... You can really help Steem by making your 30 witness votes count!
Don't forget, there are more than the 50 witnesses you see on the witness voting page in steemit.com)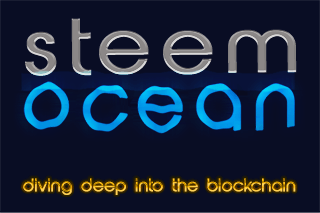 Find out your voter rank position at steemocean.com!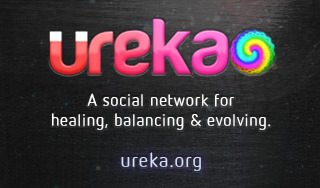 I run a social network too!