About Steemit, STEEM / Dollar STEEM USD Enero 2019
Afortunadamente esta semana, nuestra moneda comienza a dar indicios leves pero prometedores en su recuperacion, este tipo de cierres es lo que necesitamos, aun estamos en el juego..
Sigamos haciendo y creciendo para alcanzar ese lugar de interes en el mundo, como comunidad se puede...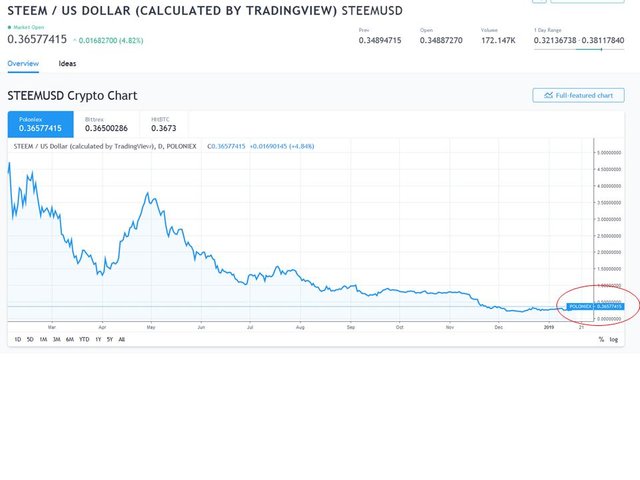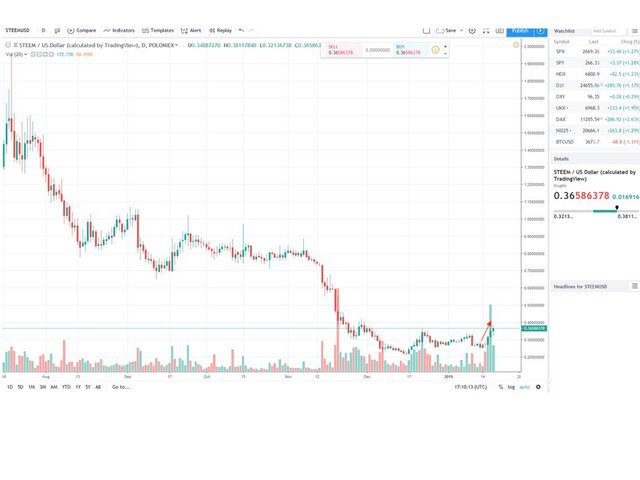 You can visit that sites for more information about it:
FELIZ FIN DE SEMANA...
Legal Disclaimer:I would like to highlight and clarify that I am not nor intend to be a financial advisor, This post does not represent any kind of financial advice. If you need or require information specific or specialized technical advice you should consult with an investment professional to determine what may be best for your individual needs.
This is only my opinion. What does this mean? It means it's not advice nor recommendation to either buy or sell anything! It's only meant for use as informative or entertainment purposes. This is only my opinion, make of it what you wish. It is not financial advice.