Steemit Tips to Maximize Exposure - Best Time to Post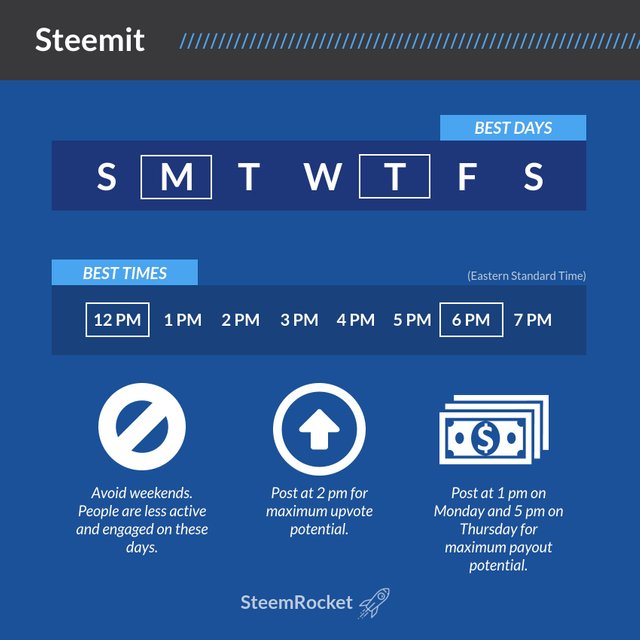 Want to know the best time to post on Steemit?
According to information from SteemRocket the best time to post is Mon-Thur at 2pm. Although posting between 12pm and 6pm will increase your exposure significantly if you aren't able to send off your article at the same time everyday.
For more information about how to maximize exposure of your Steemit posts and specifically times to post you can check these articles here:
@bitcalm - When is the Best Time to Publish on Steemit
@scrawl - The Best Time to Post on Steemit
Conclusion
Post frequently and at good times in the day. Stay active, post quality content and people will notice!
Sources:
@bitcalm - When is the Best Time to Publish on Steemit
@scrawl - The Best Time to Post on Steemit