Strolling Through The Flowers & Herbs One Last Time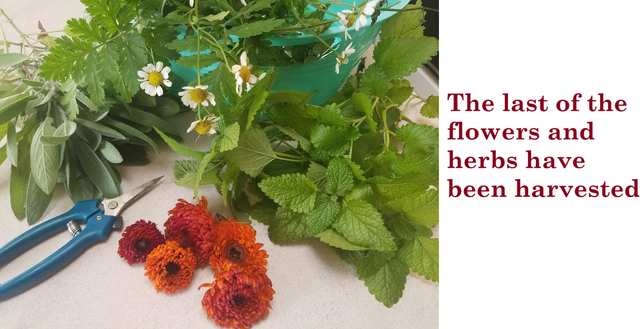 Taking a leisure stroll through the remnants of my garden on this crisp cool autumn morning, I found some leftover herbs and flowers and couldn't resist snatching them up to dry out indoors.
I harvested some lemon balm, sage, calendula and feverfew.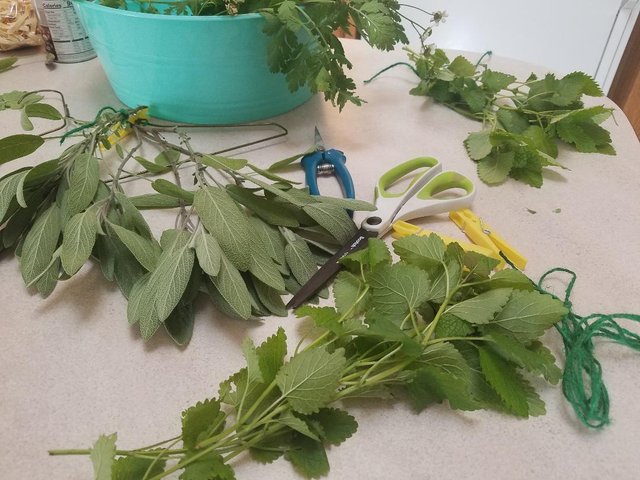 I ended up tying all the herbs to hang in the kitchen to dry.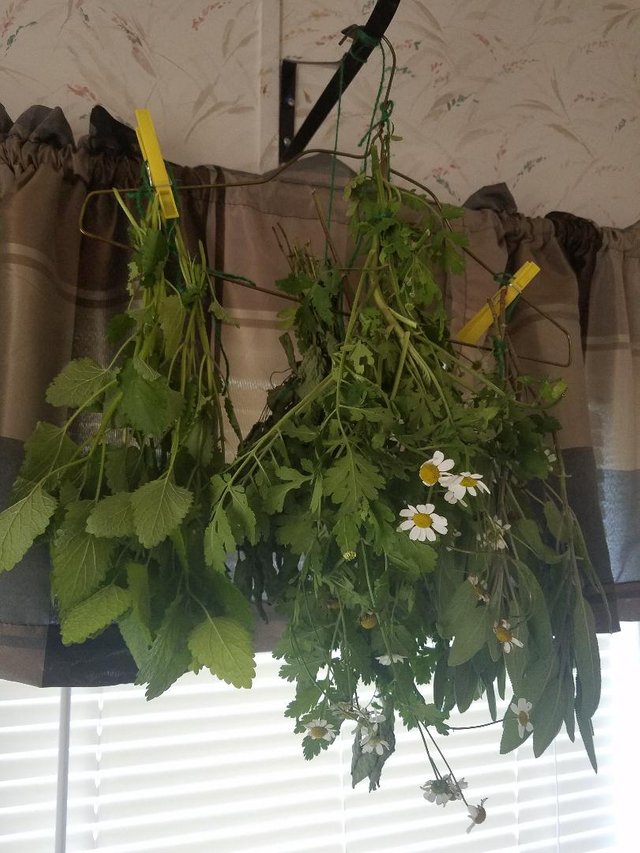 I was thinking of trimming the feverfew flowers off to dry separately but decided I want to try to make a feverfew extract soon and I want the flowers in with the leaves for this new project.

Extracts & Tinctures
I have a cupboard full of tinctures I have made, and am using more frequently for simple headaches or ailments, but I was reading about extracts and using food grade vegetable glycerin instead of the 80-proof alcohol when making tinctures.
Gaia Herbs does a great explanation here of the difference between extracts and tinctures.
The reason I want to make extracts using vegetable glycerin is simply because I am not too fond of the flavor, or after taste, from alcohol.
I've been addicted to and watching dozens of videos from Rain Country recently and she does such a grand job of making vinegars, tinctures, herbal concoctions and extracts. I could watch her videos for hours.
And this is where I got the thoughts of adding vegetable glycerin to my homemade stock. It is kid-friendly; which I like.
With the seasons changing right now and more thoughts, tasks and to-do lists coming indoors, I figured having some extra dried herbs around would be good. I can try new recipes, new DIY health and beauty aids and who knows what else I will discover to try.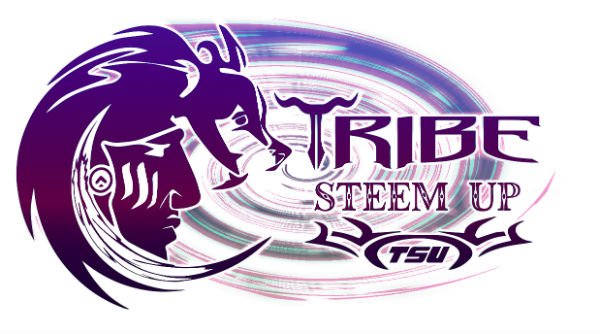 Join Us On Discord