WORLD AT MY FEET [Steemitbloggers Contest]
@jaynie and @zord189 have decided to spread our toes and inspire a little bit of photographic fun with this week's @steemitbloggers contest. It is REALLY simple and it would be SUPER to see all of you jump in with both feet! Hahahaha… ok so here it is! The SteemitBloggers community has people scattered all over the world and so we have decided to create a photographic contest where the members will capture the "world at their feet" in the most CREATIVE way they can think of.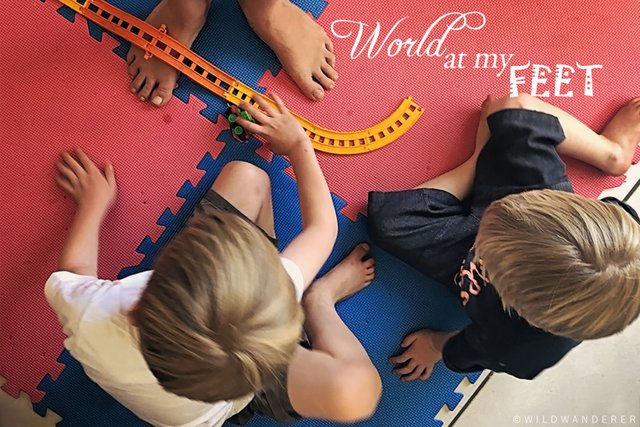 We are only supposed to write a short comment on the inspiration of our one photo but I was so excited to create the post for this contest that I fear I may have gone a bit overboard - heehee! If it's too much just accept my first photo as the entry ;)
I love the idea of "World" at my feet, because as a homeschooling mom of two young children, my whole world is literally at my feet all day!
I enjoy my days and experiences with my children and I would like to share what they have been enjoying most the past few weeks:
TRAINS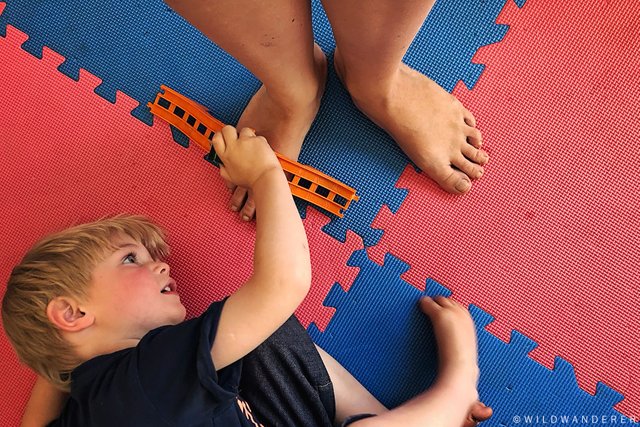 "Making the decision to have a [child] is momentous. It is to decide forever to have your heart go walking around outside your body." -Elizabeth Stone
My eldest son is steam train obscessed - he inherrited this obscession from is Oupa (grandfather). Sometimes while I'm soaking up some suds, he will come into the bathroom, sit on the toilet lid and say "So, mom, do you want to talk about trains?". I find it hilarious!


LEGO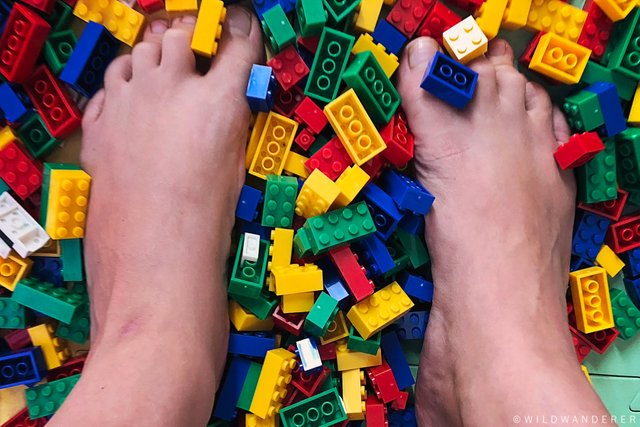 "So be sure when you step, Step with care and great tact." -Dr Seuss
Any parent will know the pain of stepping on LEGO with their bare feet! LEGO is such a winner for both fun and learning. My children can spend ages building bridges, buildings, guns, farms and towns for all the different games of their imaginations, while at the same time working so many skills including fine motor, planning, spatial awareness, emotional regulation, logic and math to name some.


MUD

"At the end of the day your feet should be dirty, your hair messy and your eyes sparkling." - Shanti
My kids absolutely adore playing in the mud! We have this patch of dirt in our garden that just won't grow anything and the kids have discovered it's great for making rivers and dams. This time we learned a little bit about how deltas are formed. Watching them toy with the soil erosion is actually magical to watch - they are so deeply engaged! My youngest was also delighted when I told him he could slop mud onto my feet for the photo.


TREATING MOM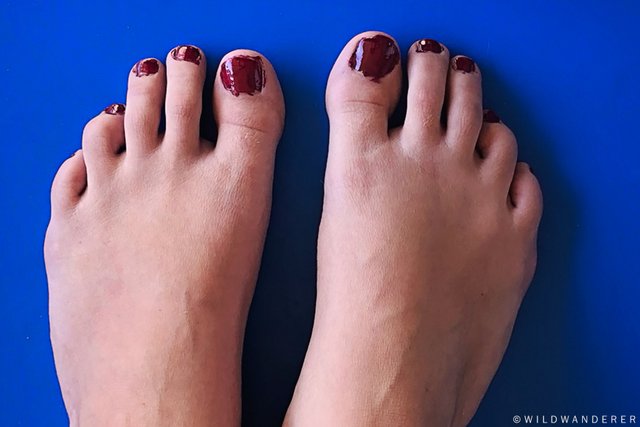 "The human foot is a masterpiece of engineering and a work of art." -Leonardo da Vanci"
My darlings are so dear when they're eager to help, I just couldn't say no to them offering to paint my nails. After all, it's a good fine motor exercise for them and a hilarious conversation starter when I forget to fix it before I see friends. Next time I want to paint my nails I'm going to get the foot spa ready to and teach them how to really treat mommy ((heehee)). Only problem I'm facing now is my youngest son also wants his nails painted now ((face palm)).


MY ONLY DAUGHTER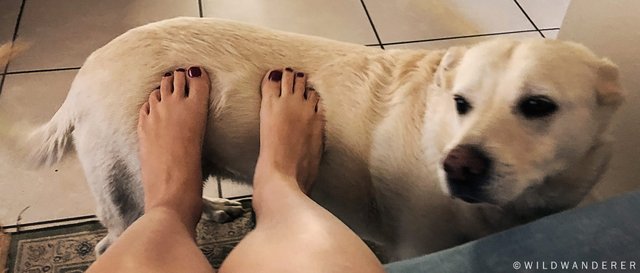 "My little dog - a heartbeat at my feet." -Edith Wharton
This darling girl comes for a back scratch every morning when I sit to put my shoes on. She is possibly the best and most lovable dog I have ever come across! She loves it when her brothers (my human children) play fetch with her and she is so beautifully gentle when she goes for a walk with them.
Here is a behind the scenes video of the fun we had making these images: WORLD AT MY FEET