Boost Your Creativity With 30 Circles!
A 3 minute activity to spark creativity.
It's no wonder the prime time for learning is during childhood. We learn best by playing, discovery, adventuring, and natural curiosity. Our brains are open and more receptive to absorbing information when we are small, so it makes sense that the most opportune time to learn new languages is before the age of 12.
Sometimes we trade play for the responsibilities of adulting, but look at creativity as a talent or skill: think of it as a muscle you can work. Exercising creativity expands your capacity for learning and enjoying what you are doing creates new neural connections in the brain.
Access and unlock new avenues of inspiration through play! 30 Circles is a perfect warm-up tool to boost your creativity before a project, blog post, exam, essay, or anytime you want an inspirational boost to your imagination!
Warm-ups like 30 circles can also be used when conducting workshops or classes that do not necessarily revolve around creativity or artistic expression. 30 Circles does force you to relieve writers block, but it also fosters the communication of ideas, helps you practice critical thinking, and inspires you to think out of the box.
Try it now. Print this out or upload it into your favorite drawing app on your device.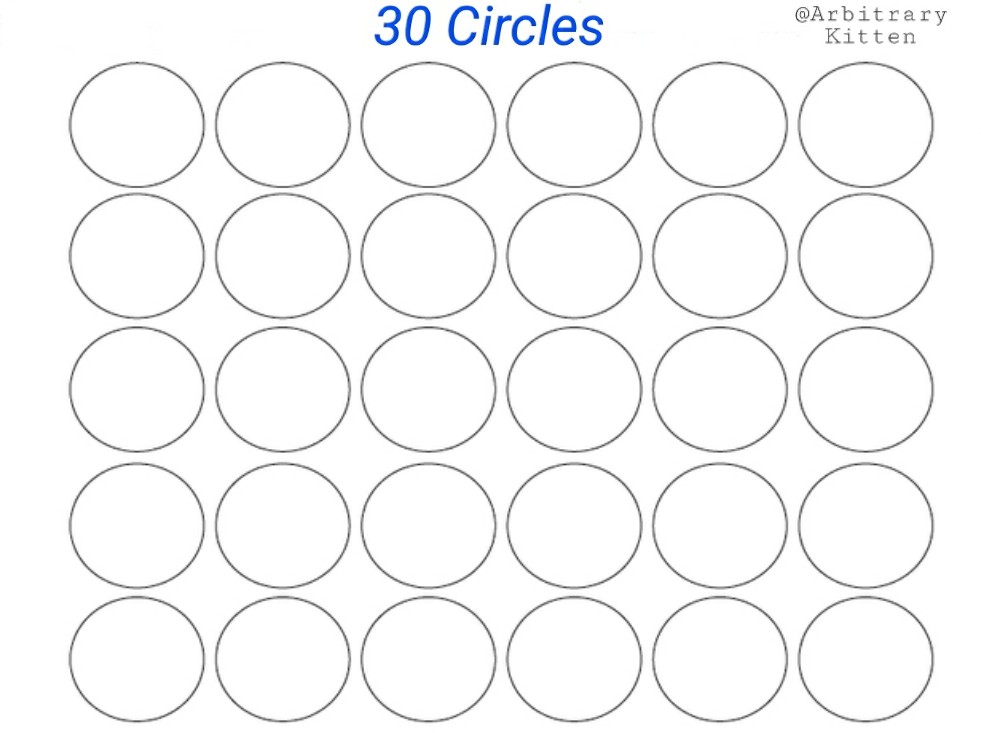 Set a timer for three minutes.
Sketch in as many of the circles as you can before the timer runs out!
The first few are easy, but after you get past the basketballs, wheels and suns, it starts getting more difficult and forces you to think outside the box, er rather, circle ;)
When the timer dings you are ready to create or write, and you'll be amazed at how the 30 Circle warm up has helped!
Try it now! Feel free to share your creations in the comments!
Write on Steemit! And be sure to resteem this to your followers to help boost their creativity. Sharing is caring :)
---
With love, light, and good mojo

🖤

I love you guys!

I appreciate your support :)