Tales from Teachers College
Tales from Teacher's College


We learn a lot of different things in Teacher's college. We learn the fine art of educating the world youth. We are given the skills to prepare units, lessons and activities that will engage students and give them the wisdom to be responsible and productive members of society.
However, there are many other things that were taught to us as we were preparing to embark on our teaching journey. These are my stories from teachers college.
In the final week of teacher's college, our practicum professor gave us some advice for when we were out there in the "Real World" and working. If you were on top of things and got all your paperwork completed and submitted to the school board there was a chance that you could start supply teaching as soon as you have graduated.
Several of us were very eager to start working and had already started making the rounds to the local school to let them know we were available and get on their supply lists. It was an exciting and nervous time, to say the least.
Back to her advice. She told us all that it would be in our best interest to put together a supply teachers kit. A "bag of tricks" if you will. The kit could contain small activities for students to work on, books to read or anything that you could use to fill in gaps if there was extra time if students finished work early. She also warned us that there would be times when you showed up to a supply job and there were no plans at all. I remember thinking to myself "How could a teacher be away for a day and leave no plans for the supply teacher?" This was crazy talk, I thought.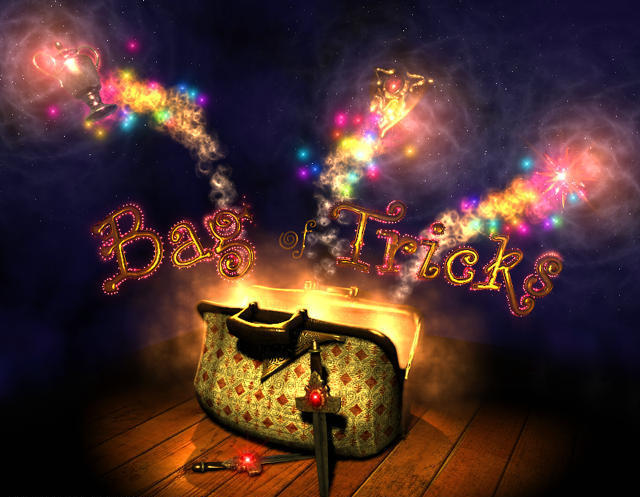 Source
Needless to say, I was extremely happy I took her advice and put together my kit of wonders. I showed up for my 5th supply gig and the teacher had forgotten to leave any plans at all. I think the principal of the school was more panicked then I was. It was a kindergarten class and there were no plans.
I quickly assessed the room and saw some learning stations that could be incorporated into our plans for the day and then pulled out my Robert Munsch books. We had a fabulous morning as the kids enjoyed the stories and I had them draw pictures of their favourite parts. It was supply teacher survival to the max that day.
Thanks again Master Jedi. Never forget, Your teacher has been there before and has a strong understanding of the teacher force.